MY HIVEFEST EXPERIENCE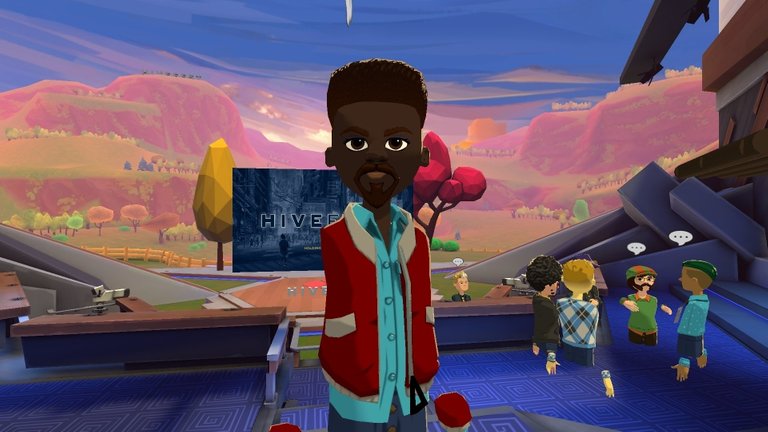 Yesterday was the last day of hivefest. It has been a thrilling 2-days engaging with fellow hivians in the virtual space (AltSpace) and listening to hive developers speak about their projects. Below are some of my highlights from the event.
VIRTUAL SPACE/ALTSPACE
So this was my second time attending hivefest on ALTSPACE. Last year wasn't so seamless. I had issues navigating the virtual world. Even @adetorrent made fun of the fact that I was roaming around like a ghost.
However, this year was sort of better. I had everything working seamlessly. I could teleport, experiencing the different rooms; people would actually hear me speak. So the entire experience was great.
ENGAGING
I Had the unique opportunity of talking to a couple of hivians like @adetorrent @soyrosa @samsmith1971 @dreemsteem @jaydr and a lot more. I even had a brief chit-chat with @blocktrades (cool stuff). This wouldn't happen on a regular day, so I appreciate the opportunity to speak to people.
The conversation was great. Yesterday i had a long chat with @samsmith1971 and @soyrosa which kinda pulled a crowd at the end. It was just nice sharing our ideas and perspective on hive and also making new friends.
DEVELOPERS AND PROJECTS
So one of the major highlights of hivefest was that we got to hear from developers about their projects, which gives us a deeper understanding of the things they are working on.
I enjoyed @markymark's presentation on hivepunk; @bocktrades talk on hive development (including HAF); @eddiespino's hive marketing presentation and a host of others.
For me, events like this show how much development are going on in the background and it makes you appreciate hive even more. There are a lot of people putting in their time and resources to ensure that this Blockchain grows. I can't help but commend them.
In conclusion, it was a fun event. Hopefully the next Hivefest would be at a physical location. Would creatively love to attend. If you attended the event, kindly share your experience in the comment section, thank you.
Posted Using LeoFinance Beta
---
---