HIVE made 891% in 5months and POB spike yesterday.
HIVE has been crazy impressive on its bull run and I'm really loving the pump honestly not just because I'm an Hiver or because I'm a Hive content creator but because I feel and know HIVE has more to offer the crypto world and blockchain itself, its price has been too low for a long time after the huge 85% drop in April from $1.04 to $0.19 before the bounce in July, I would love for HIVE to stay above $1.5 at least and at most above $5.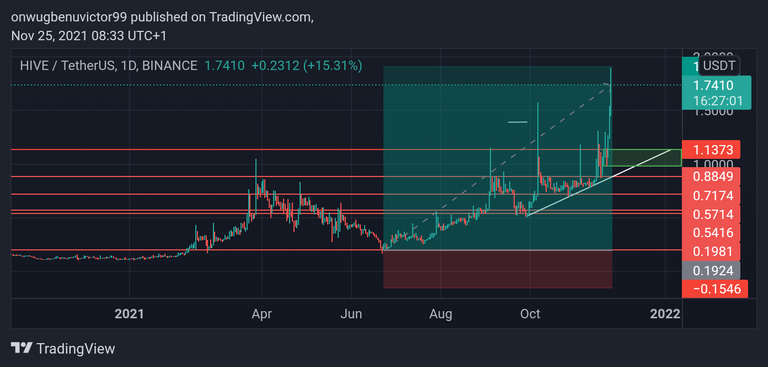 Source
Before HIVE made the 891% pump in 5months, the 5months was not a smooth one, because within that time bitcoin has risen and fallen, which also affected the crypto market and all coins, mostly in September, the month of September was really a test of patients and skills of crypto traders, which some newbie and some old traders fell for and sold their coins, to the more experienced traders and long term traders who bought the dip.
HIVE pump 500% to $1.1548 to break the former all time high at $1.04 then it dropped 50% back below the $1 mark, down to $0.7.
Before it rose again to break the former all time high at to hit a new all time high at $1.58 on October 6 when the crypto market price started recovering from the September market rekt, then HIVE price dipped once more and then rose again, which form the white resistant trend line I drew on my chart above, where Hive price dipped back too after price retested the trend line, then the recent bull run which is currently putting a huge smile on my face and I'm sure everyone on HIVE is currently smiling when they look at their wallets right now as the price of HIVE has increased.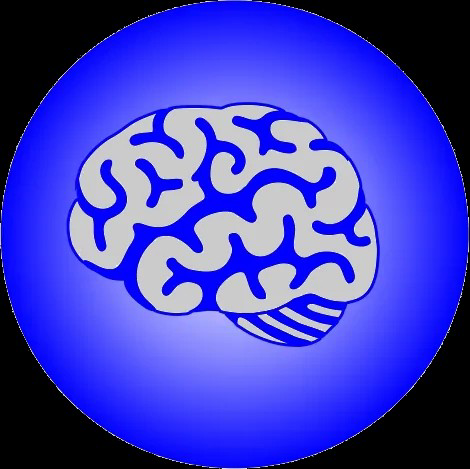 Source
Also, Proofofbrain token POB also had increased yesterday, I was smiling when I checked my wallet, my POB value increased from $30 to $115. Although it later dropped down now my current POB balance is now $33, I'm a little bit sad but I have great hope that POB will also rise like how HIVE has done, I can only imagine how @onealfa.pob who is holding over 200,000 POB plus in his account, it must have run into millions as at yesterday when POB spiked up, hope to get to that level in a few years.
Posted Using LeoFinance Beta
---
---