Up and down, faster than lightning
Yesterday, I posted that Hive had dropped a 100 places in the ranking by coinmarketcap, which I found a bit curious. But today I noticed Hive picked up again. And how! It raced to above 50 dollar cents. And then fell down again to 46 cents. To go back up again to 48 cents. A true rollercoaster it is, where Hive is riding on, right now. I have a strong suspicion some people are making some serious money daytrading there. But that is not what I am doing, I'm in it for the long run, and am very glad that Hive has finally gone above that 0.50 USD mark again, after such a long time.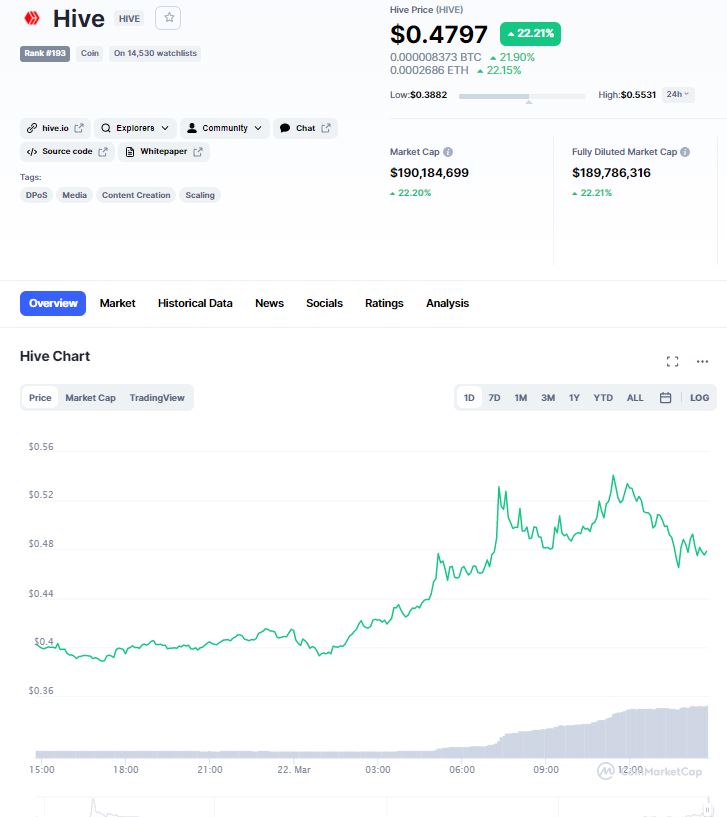 The future is bright!
Sincerely,
Pele23
Posted Using LeoFinance Beta