Thanks to the LEO community
It was quite the ordeal, but I managed to pull it off, and got my CUB airdrop staked in one of the Dens. Allthough I still have to learn a lot about what exactly those Dens and Farms are. But he, I'm already this far, so I am in the process of earning something of of this airdrop.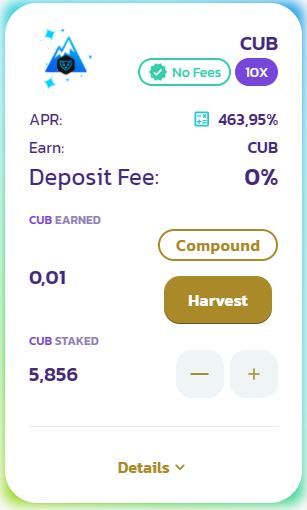 I have to thank @exyy, @seckorama and @joetunex to get me going and showing me how it is actually done.
Now, it is time to harvest those CUB!
Sincerely,
Pele23
Posted Using LeoFinance Beta