Here comes the bull!
Finally Hive is moving up towards places it belongs to. Currently 1 Hive is worth 0,85 USD, which isn't bad, but there is still a long way to go. In my opinion, one Hive should be worth at least between 10 and 20 USD. Especially if you consider the growth this platform and it's sub platforms have gone through the last year.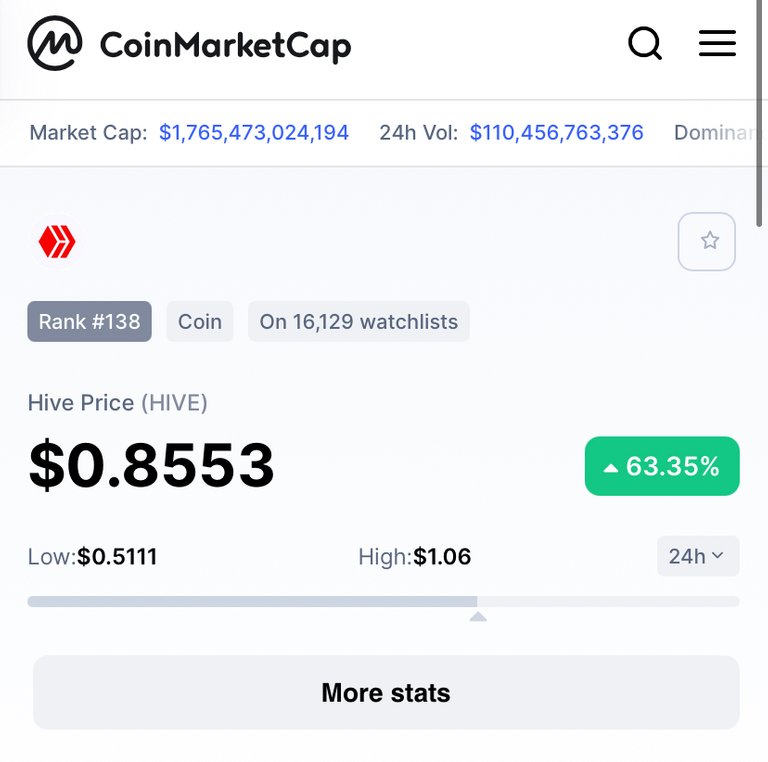 The potential of Hive is immense, and should not be taken lightly!
Keep going, Hive!
Sincerely,
Pele23