EU, a snail compared to the rest of the world
The European Union, it is a place pretending to be progressive, multicultural, a true democracy with high standards and values. None of that is still standing at this moment. The vaccination against COVID-19 is revealing all the problems of the EU at once. Too much bureaucracy, indecisiveness, a failed state with too much politics and too little action.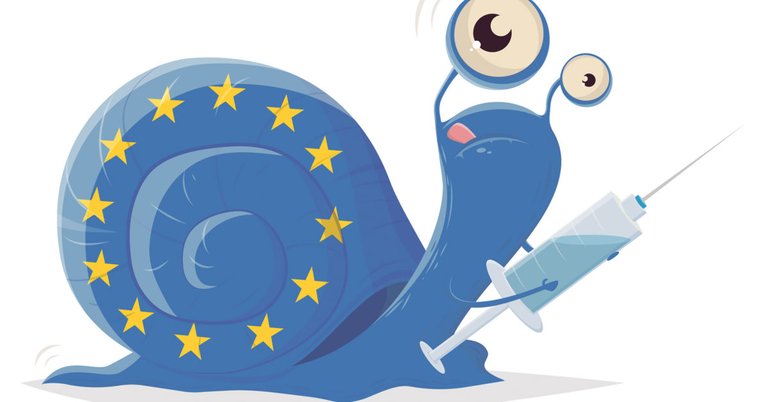 The EU was proud they negotiated the lowest prices of the vaccines, but they ordered too little too late, and are now paying the price for that. Extended lockdowns, a third wave and disgruntled citizens are the result of this policy. Which will cost way more than what they saved on vaccines. Both economically and socially... A true fiasco!
Sincerely,
Pele23