Almost everything in the red
Bitcoin and its friends are taking a breather. After the surge of Bitcoin to above 60000,00 USD, a significant and usual drop has set in. Now is the big question, is it time to buy some more Bitcoin, Ethereum and others? I am no financial advisor, but my common sense tells me, buying at 50k and seeing it rise again to 60k, gives a 20 % profit. And then is the question to ask, is it likely that Bitcoin will go back to 60k? I think we all know the answer to that one, "Very likely". So 1 + 1 is 2, buying Bitcoin or Ethereum right now is kind of a no brainer...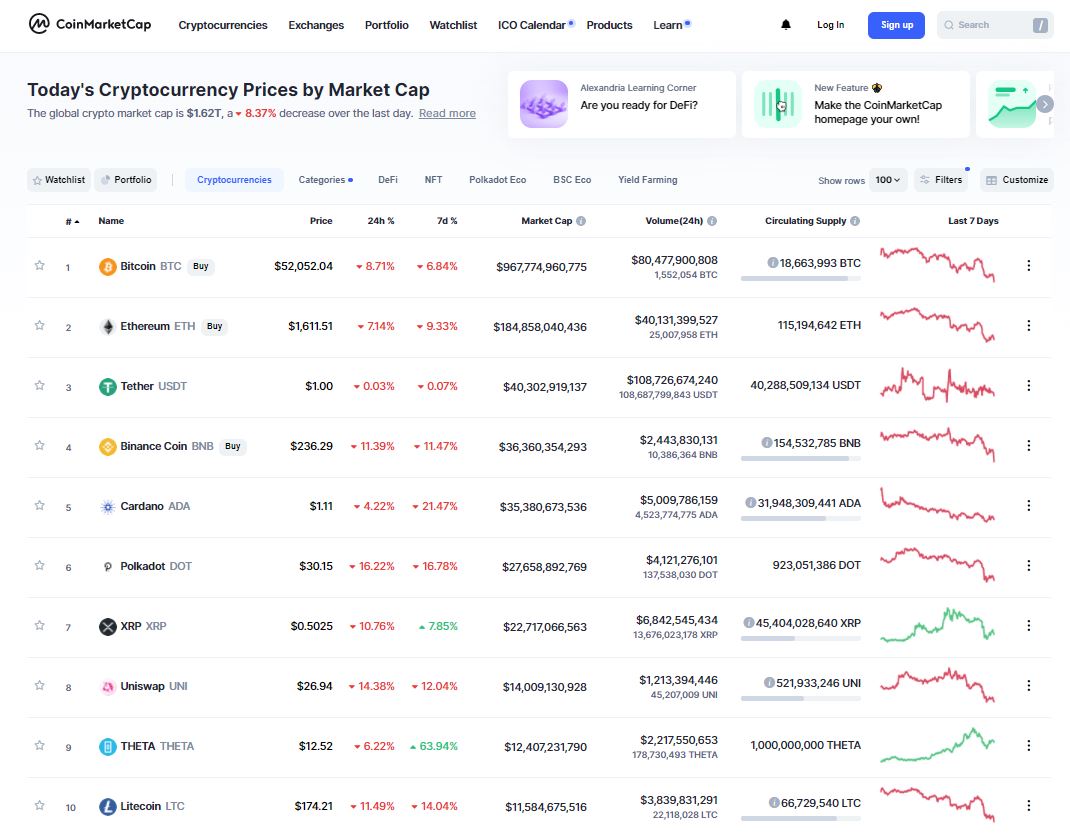 Correct me if I am wrong...
Sincerely,
Pele23
Posted Using LeoFinance Beta