Be Persistent .:. #MyHiveGoals September 19th, 2021
When I was going to university, my parents didn't have enough money to support me, so I had to work different jobs to collect enough for food and "shelter"... I was working in a computer shop and service, in a PC gaming club, printing and preparing projects for others, etc...
In a certain period of time, I got involved in MLM (multi-level-marketing)... Of course, one of the first programs was the pure Ponzi scheme, or pyramidal scheme if you like it better like that... After that, I have bumped up on Amway, probably one of the most famous MLM companies at that time...
I always sucked at sales and I'm not a good material for doing that, but I was reading "those marketing books"... and I read tons of them... But somehow, the main points of those books were the same... You have to be persistent in whatever you do, whatever you work, whatever is your job...
Also, the next big thing is to be consistent... And it's incredible how these two things can change everything... Almost everything else that you will find in those books will come from these two things...
Whenever I struggle with consistency or content creation... Whenever I think that I CAN'T do it, and can't create my daily post right now as I have a headache, or I'm too tired, or something else... I remember those days when I was studying, working, and trying to implement consistency in my life...
And then I sit in front of my computer... and DO my f**** job! Like this time with the #MyHiveGoals post...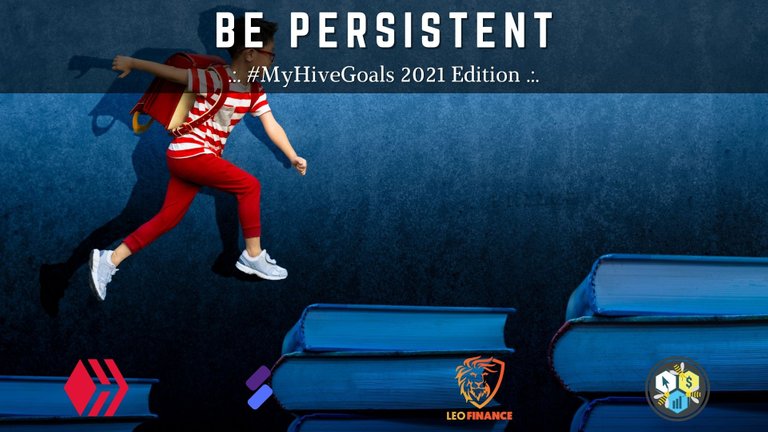 Created in Canva.com

Today, I have colored my Hive Power goal to green color... I'm very happy that I did as I still believe that it's the most important asset in my portfolio... Just a small piece of info about Hive... Did you know that in the last week or two there is more "locked" HIVE than it's produced? Do you know what that means? There is less liquid HIVE out there which means that with higher demand, the price can easily go up in a very short time... If you are searching for a reason why HIVE price is around $0.70-$0.75 lately, maybe that is the reason? Does this mean that in some way, the HIVE token is deflationary?

I think that there was a new payment for Uniswap LPs, and that's why I have 200 more LEO Power in my account and that has bumped my YEARLY goal to almost 2% more and I'm very close to reaching my goal... Should I bump it up to 14K? or 15k?

The CTP Power goal is, for now, the only one that it's not colored in green... I have some reasons to keep it like that, but I'm not selling my tokens and patiently collecting them... This goal will be achieved by the end of the year, in one way or another... :) No worries at all... :)
The SPORTS POWER goal is similar to my LEO Power goal... I have reached my monthly goal and my yearly goal is still over 1.5 million away... The price of the token is going up and down like a rollercoaster, but the admin of the tribe is still very motivated and full of ideas on how to develop it... So, we will see what will happen...

GAMING GOALS
Like I said in previous reports, I'm working on building different aspects in the RISING STAR game... Building my fans, but also adding precious SKILL to my stats... In the internal players ranking in the game, I have reached the Top30 just today! That is awesome as I didn't start to play this game at the very beginning... As a matter of fact, I'm playing it for less than a year! I have collected over 2K cards for that time and most of them I have "earned" by playing the game every day...

In the end, I would like to make an update of my current numbers (September 19th, 2021) on #MyHiveGoals: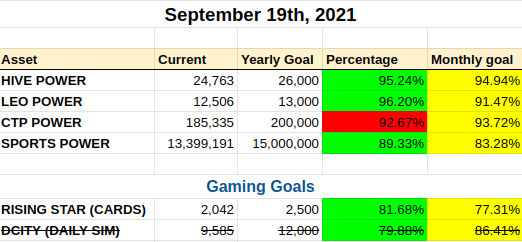 Join us in this awesome #MyHiveGoals and let's grow together! You can find the original post about the challenge by @robwillmann here.
Thank you for your time,
~ph~

The link to my initial 2021 Goals Edition is here...
These are my initial goals for 2021 on January 15th, 2021, and this #MyHiveGoals Challenge:
HIVE POWER - 20,000 / 25,000    80.00%  needed monthly grow 1.66%
LEO POWER     - 8,000 / 12,000  66.00%  needed monthly grow 2.83%
CTP POWER - 150,000 / 200,000   75.00%  needed monthly grow 2.08%
SPORTS POWER   - 5M / 15M       33.33%  needed monthly grow 5.55%

Gaming Goals:
RISING STAR (CARDS) - 189 / 2,000    9.45%  needed monthly grow 7.54%
DCITY (DAILY SIM) - 5,488/ 12,000   45.73%  needed monthly grow 4.52%   (base Income - before taxes) - goal dropped 06.06.2021.

The revised goals - May 16th, July 4th, 2021:
HIVE POWER - 26,000
LEO POWER - 13,000
RISING STAR (CARDS) - 2,500


If you want to support my witness, you can do it by voting for @ph1102.ctp here https://tribaldex.com/witnesses, or just scan the QR code down below...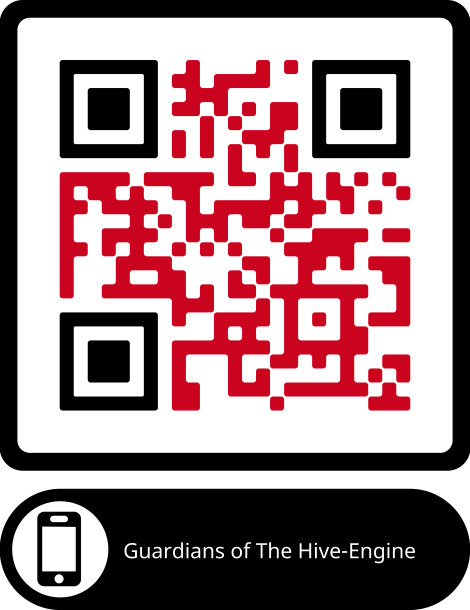 Don't forget to follow, reblog, and browse my Hivepage to stay connected with all the great stuff!
You can also find me on LEO Finance .:. Twitter .:. LBRY
---
---