After the postponed date of the 3rd edition cards release, it's time for the ordinary quietness from the official Dcity account... Well, tbh, there is no too much more to say... Everything that should have to be said is said, the next thing is to see all that implemented in the game... So let's wait for that patiently...
In the meantime, I don't know what to suggest to others to do... I know what will I do... As I have invested when everything was valued more, I will continue with building with my daily earnings and "prolong" my "cash-out day"... If that even exists... :)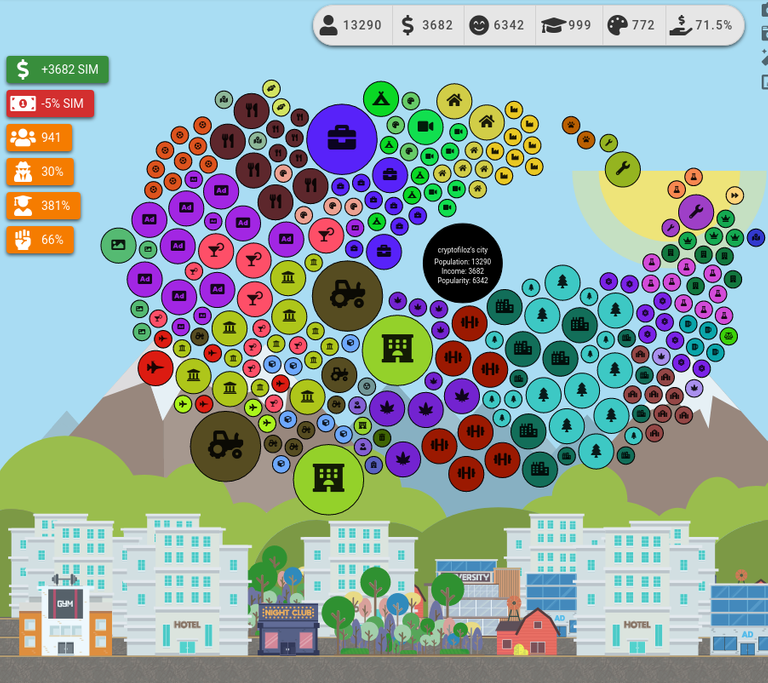 Screenshot from the game
At the very beginning, I would like to clarify few things... dCity is a kind of investment game, which implies that you have to invest money (crypto, or however you want to call it) that you can play it... And that means that you can win, but you can also lose your investment... So, NEVER, but NEVER invest more than you can afford to lose... I have invested an amount that I can afford to lose, and I'm fine with that...

It looks that taxes are settled down around 70-75% which is still high, but everything is better than 90+% taxes... At least, we get some SIM that we can invest further in the game... It's not that much, but I can buy a couple of cards every day and strengthen my cities...
If I compare my dCity with last week I can notice that I have slightly increased the population number and popularity, but nothing crazy... My main city is still in Top200, which is my mid-term goal, so all good...

Most of the action is happening in my second city... As I can't control the population of the first one (too many unemployed), I have decided to "spillover" some citizens to the second city... Now, it has almost double the population of last week, and double earnings too! Can't move that popularity up, but it will happen... The main idea is to keep it like a "Scientific city", and the rest is just a bonus... Will see how it goes...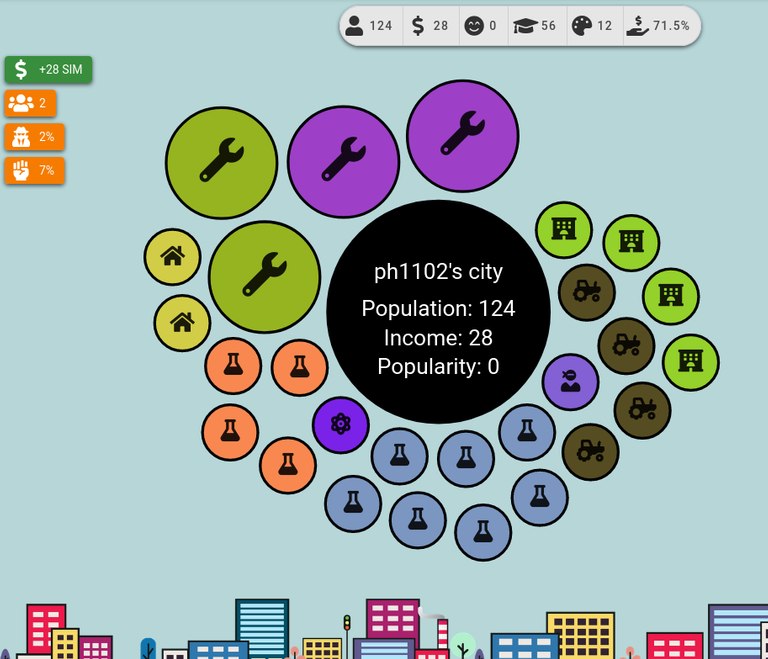 Screenshot from the game

The SIM price is currently holding on a certain level, and it looks that the market graph shows the level of optimism about the game... After last week's news with the release date of 3rd edition cards, we saw the last "big" green candle, and since then, it's around the same price... There are still almost 2 weeks in April and we will see if we can hold this price on these levels...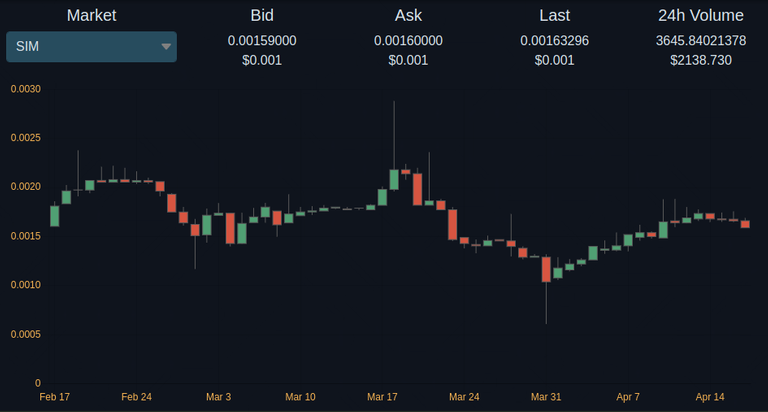 Screenshot Leodex.io
This week we have seen crazy token prices for the Alien Worlds game on the WAX blockchain that had almost nothing with improvements in the game (there wasn't any), and that showed us that everything is possible to happen... If I should compare that game with dCity, I have to say that dCity is a far more complex game with a lot more potential... Fingers crossed!
All that I have stated in this post are MY OPINIONS and SPECULATIONS about the game... Please DYOR and give me your opinion in the comment section... I would like to hear what do you think about all this!
Thank you for your valuable time,
~ph~

If you want to support my witness, you can do it by voting for @ph1102.ctp here https://tribaldex.com/witnesses, or just scan the QR code down below...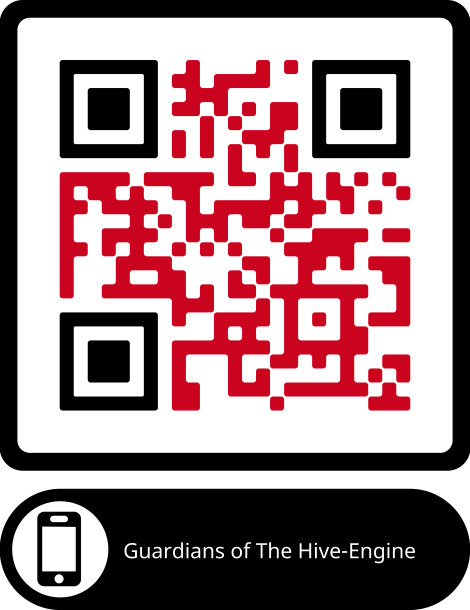 Don't forget to follow, reblog, and browse my Hivepage to stay connected with all the great stuff!
You can also find me on LEO Finance .:. Twitter .:. LBRY

Posted Using LeoFinance Beta