When Life Throws A Curveball | October 2021 #HIVEPUD

This month was nothing like I expected....
As I was going along with life & all the things I had to do, the Universe had a different vision for me, both on & off the #HIVE blockchain...
I said goodbye to the summer & hello to the autumn...it was about letting go of the old & making room for the new...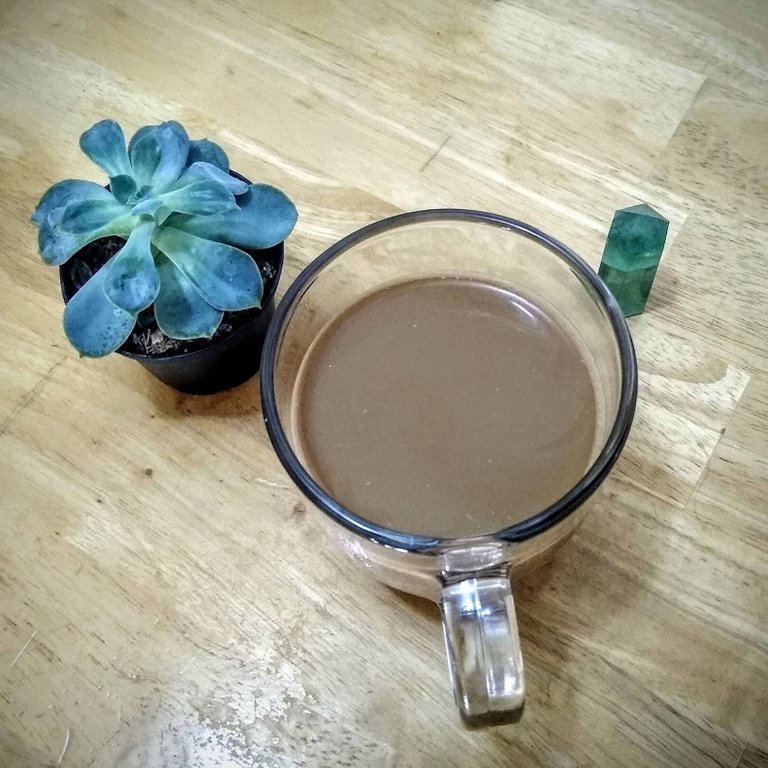 Big events occurred such as the new flooring I now have in my home. Being installed 2 weeks earlier than expected, it threw my work plans out of whack, but oh, was it worth it!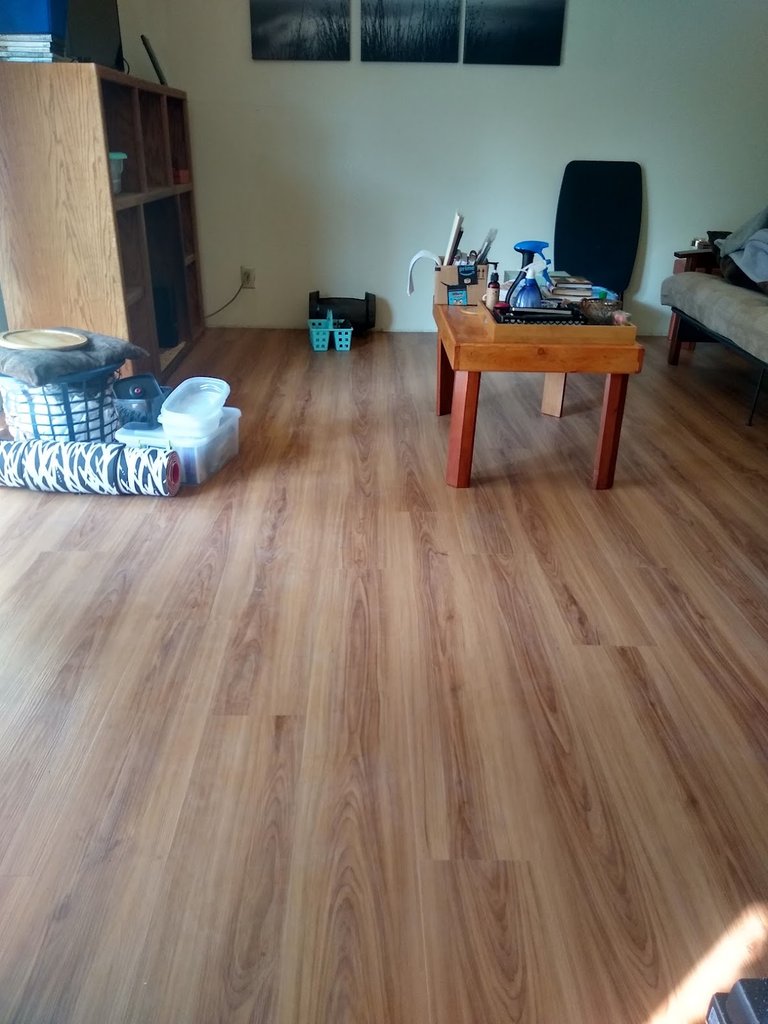 You can see the transformation in my short "Pixie Palace Renovations" video here if you're curious....;)
While that went on, I tried to do the work I could do at my neighbor's house as one of her four cats eyed me continuously for me to feed him....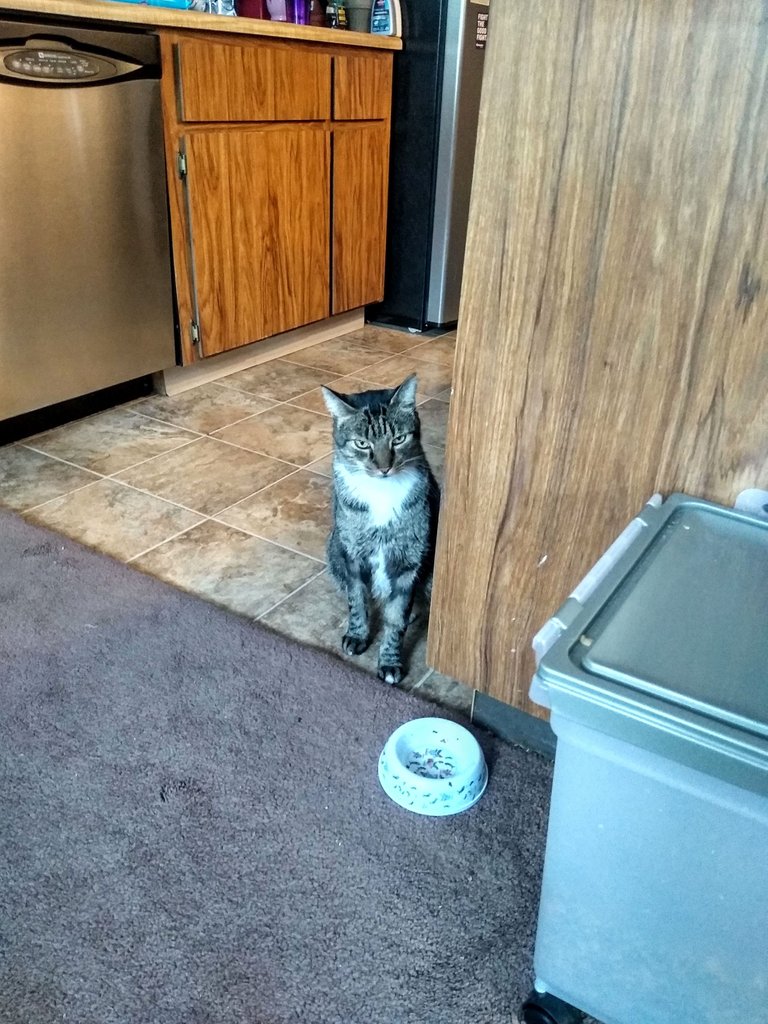 The kicker was he already had eaten... yeah....🙄

At this time, I still await the drywall person to come & fix my big, gaping hole in the ceiling of my shower so I can get on with life & not feel like the pipes are going to fall in the tub with me....
Update: It will be fixed on the 8th. Whew!

But with that all aside, it has been a very productive month. While I haven't been in the spotlight much lately, I have been successful in growing my gaming accounts both on Rising Star & Splinterlands, while slowly staking & accumulating some of the Tribe tokens I am involved with, including CTP, LEO, LENM & more.
I also have a few surprises up my sleeve for the remainder of 2021...both for my brand as well as a couple of things on the blockchain. You will know when you see one of them in the not too distant future ;)

The Universe also threw me the biggest curve ball of all - the cancellation of the big trip I was planning on in this coming month as well possibly my relationship...
Unfortunately, it was due to things beyond my control. Life doesn't always go the way we plan. We can make the most amazing plans & goals, but the Universe sometimes has other plans for us.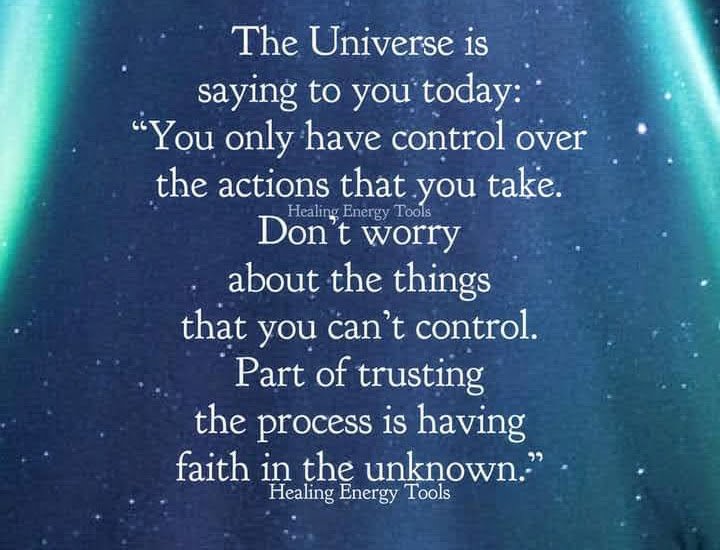 Healing Energy Tools
When things like this happen, you have two choices: either process it & move forward or let it get the best of you indefinitely. While that decision isn't always easy, after some processing & a few tears, I am letting go & moving forward. If it is meant to be, it will come back in Divine timing. So, I wear my "Wonder Woman" shirt & keep on going...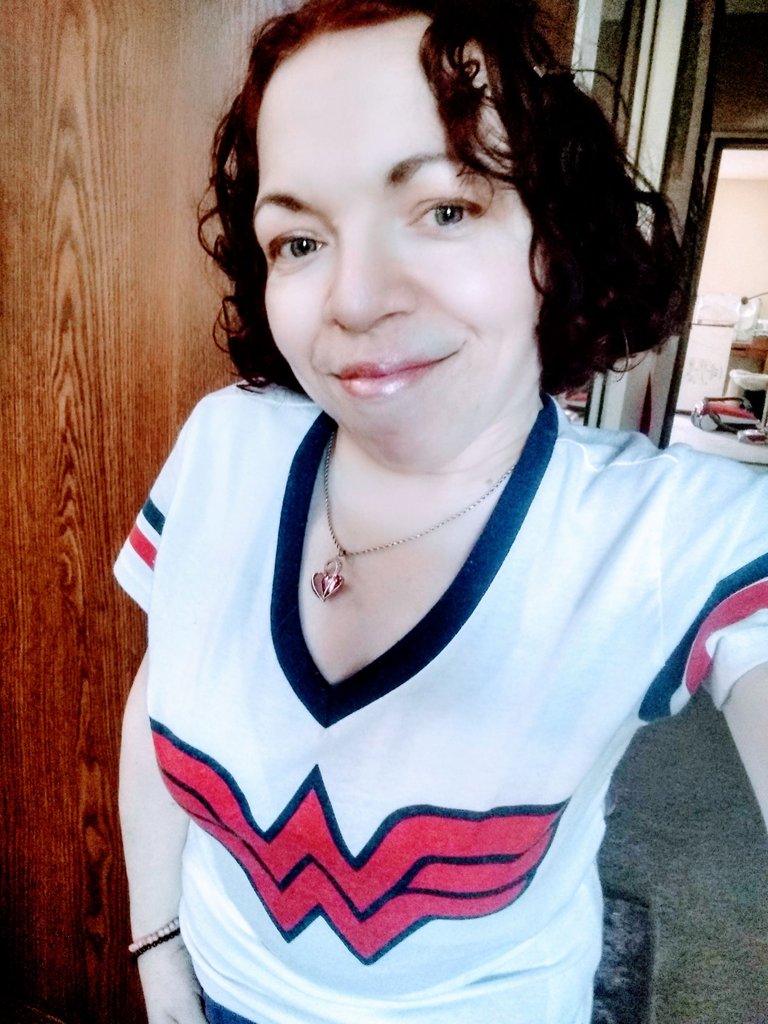 One of the biggest lessons in my spiritual path is to release attachment to these things in life & go with the flow. It doesn't mean running away from your emotions or ignoring what you can control, but it allows you to keep going & attract the new energy that will serve you (& most likely in a much better way).
Life - gotta love it through the beautiful chaotic mess that it is. We signed up for this! ✨💖


So, NOW, it is time to weigh in & do my part for our beloved blockchain & the great #HIVEPUD tradition... POWER UP, BABY!!
Let's go...
Before: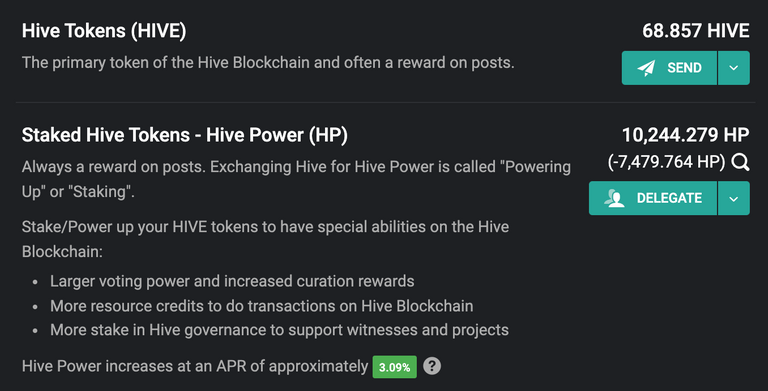 Swirling up the Pixie Dust (Powering Up):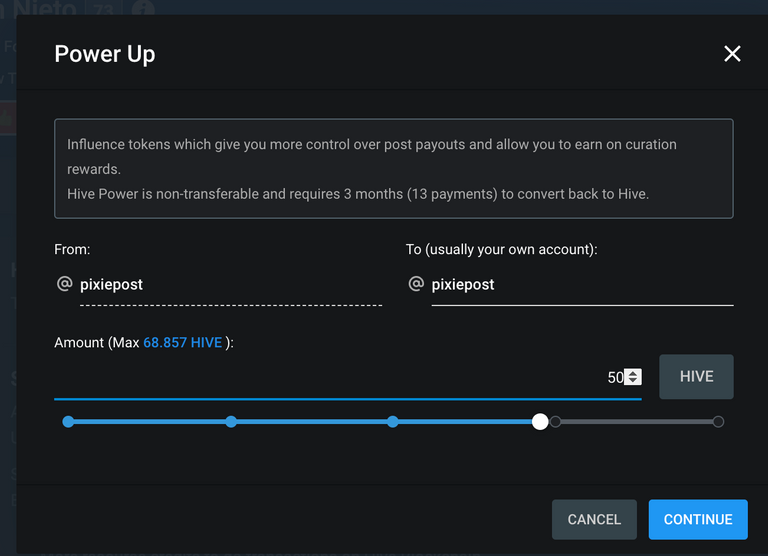 After The Dust Settles: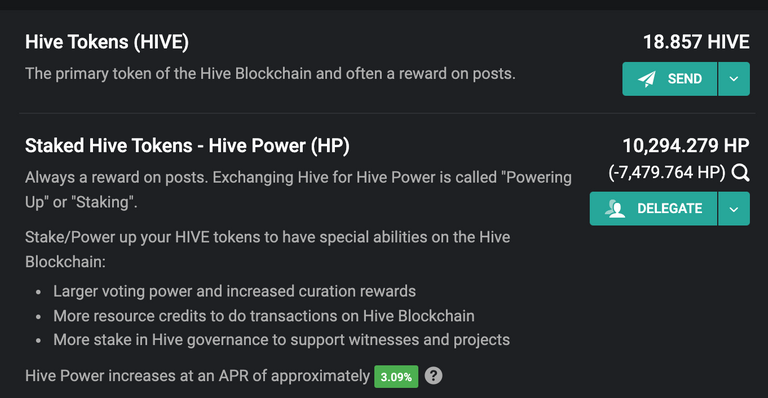 I powered up 50 HP, leaving a little HIVE left for other purchases. Leaving a little in reserve always helps ;)

What's that? You want to take part as well? Of course you can & it only takes 10 HIVE to do it! Check out the fabulous @traciyork's latest post here for more details: https://peakd.com/hive-167922/@traciyork/announcement-post-hive-power-up-day-october-1st-2021
Even though October will be a different month than expected, it is still a time for magical things to happen. #HIVE is constantly evolving, growing & proving, over & over again, that it is truly one of the best blockchains around. Just when things seem to calm down, more developments occur. I am grateful to be a small part of our Universe here...
May October be a beautiful one for you, whether you are looking to achieve new goals, revel in some autumn vibes or letting go of something that no longer serves you. All of it is beautiful as it makes room for growth & limitless possibilities for us all...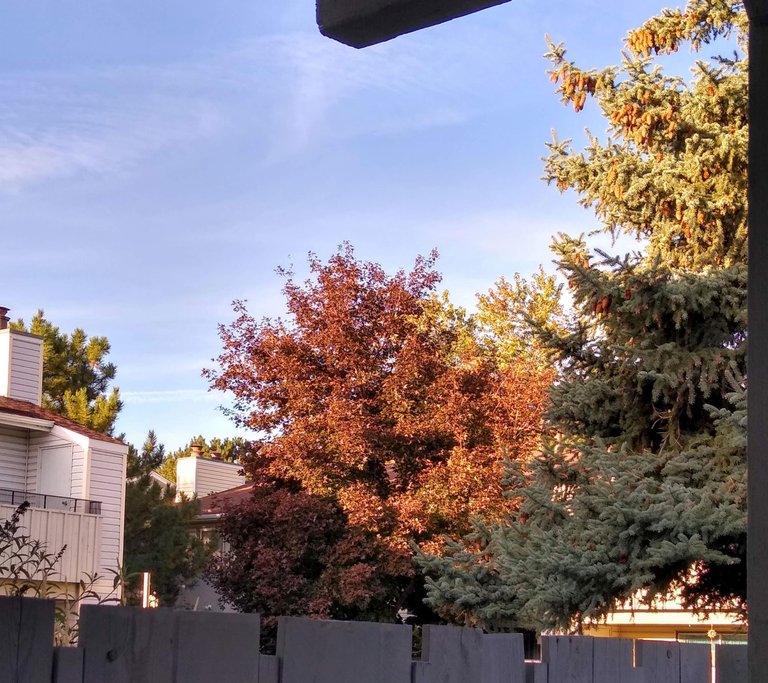 Keep empowering yourself to empower others.
Namaste. 🧡✨🍁🍂


Don't forget to follow, reblog, and find me on Hive to connect, engage & find some pixie dust!

You can also find me on LeoFinance .:. Twitter .:. Odysee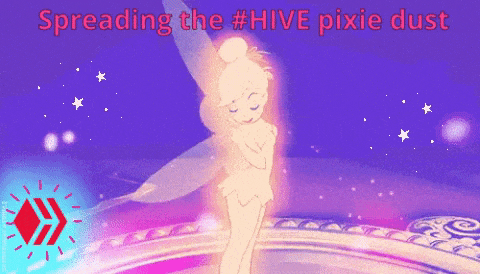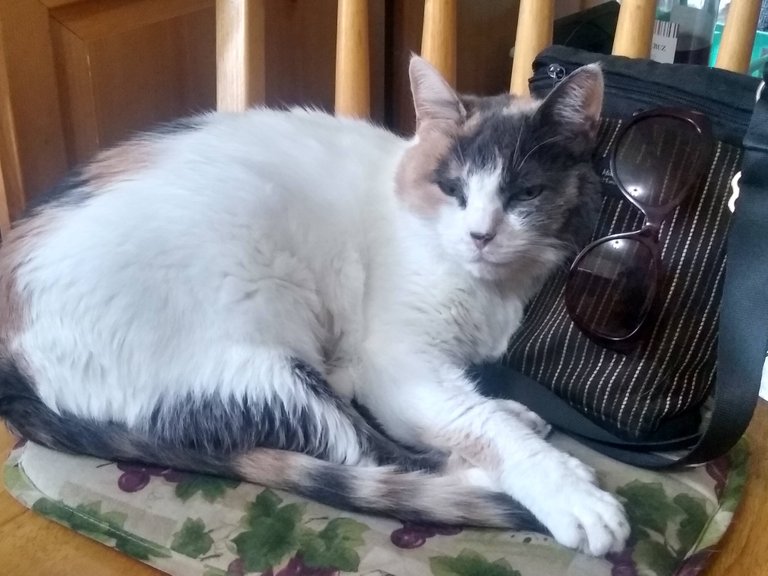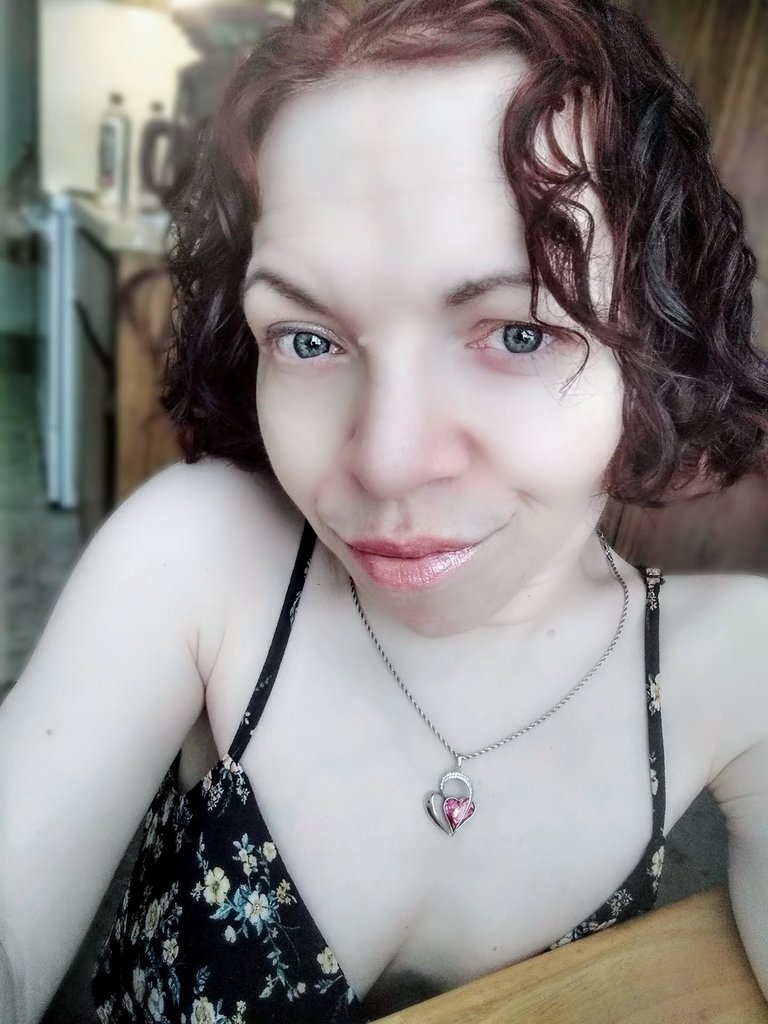 ---
---