Welcome to my weekly CTPtalk stats report. This report is covering November 1st, through November 7th.
When you are interested in numbers and like to know more about the development of the CTP tribe, please continue to read.


The following topics will be covered:
• Daily posts and earnings
• Top CTP tag posters and earners
• Longer term developments
Daily posts and earnings
Let's start with the daily posts and earnings in week 45. This week 192 (+10%) unique users published 778 (-1%) posts with CTP tag. They generated 21,498 CTP in total as earnings. The first chart presents the number of posts published per day.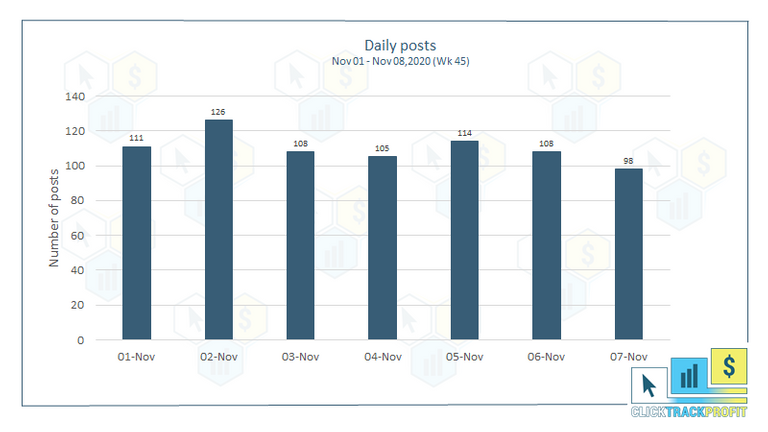 The second chart shows the earnings these posts have generated for the participants.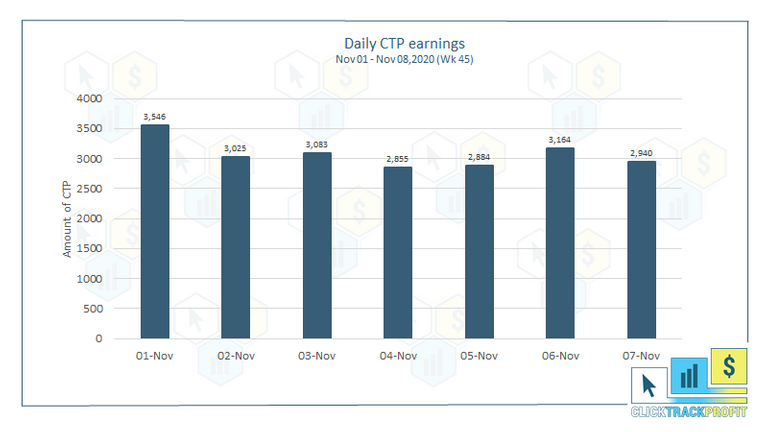 Top CTP tag posters and earners
The next two charts present the top posters and earners in week 45. This week
@luciannagy
created the largest number of posts (35) using the CTP tag.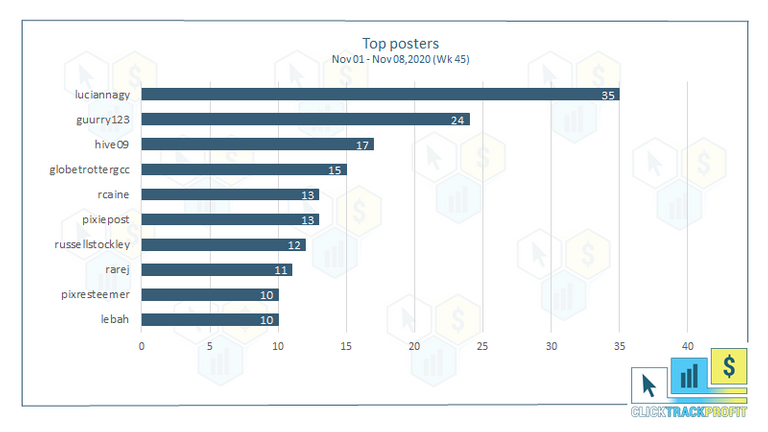 With his reports,
@russellstockley
was the highest earner (1,559 CTP).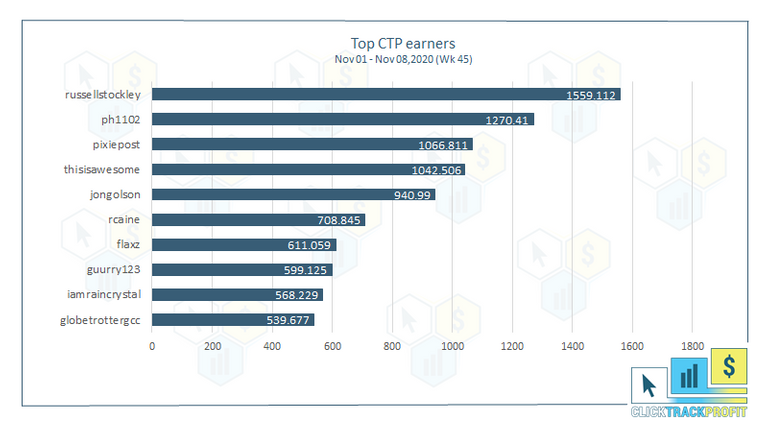 Longer term trends
The final two charts provide the longer-term trend of all posters and CTP earnings per week.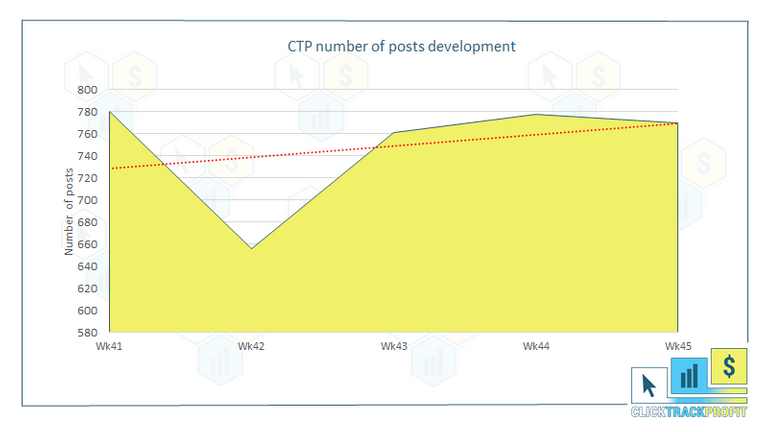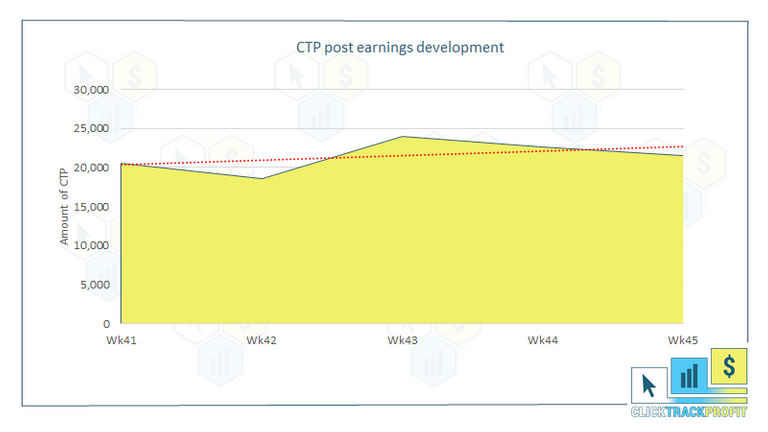 Finally I would like to welcome @slobberchops, @starstrings01, @johnsdowie, @engrsamest, @valchiz, @redheadpei, @mdaminulislam, @hetty-rowan, @donald.porter, @leo-audio and @elements5, who all published their first post using the CTP tag in week 45.
This concludes my weekly update, until the next time and stay safe! 😀
Posted Using LeoFinance Beta