Coinpot.co and my trading lesson learnt.(My Shitty Investments.)
Do not think that Coinpot was offering any kind of trading lesson but it is some of the trading lesson that I learnt myself while trading using the money that I received from the faucet claims from the coinpot.
Undoubtedly Coinpot with their sister faucets sites is/were the best faucets and I used to claim like hell when eventually I stopped using them and dedicate my time in other avenues of learning about cryptocurrency.
One of the best thing I have done with Coinpot faucet claim was gaining the trading experience in some very unknown exchange(now closed) Coinexchange.io that is crypto-crypto exchange, no KYC required and allow you to trade with as little as single Doge coin with extensive Doge coins pair listed.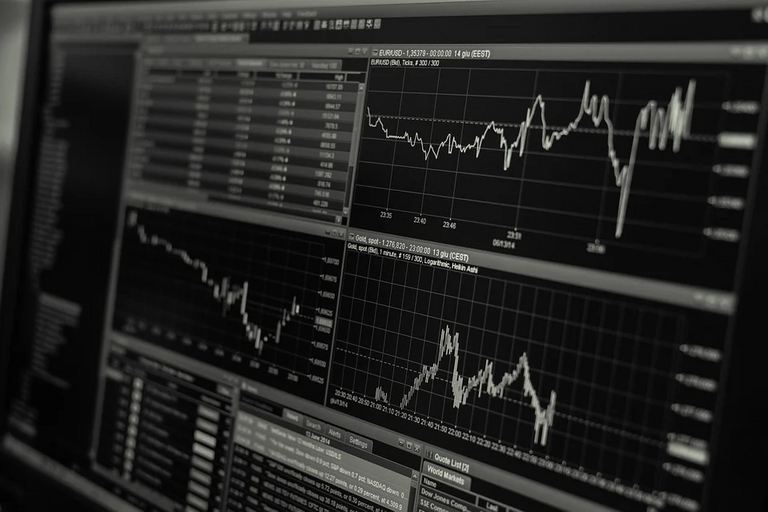 Source
I guess I have deposited 950 Doge coin in CoinExchange in period of 2-3 months all earned from faucetclaims and did some nice trades there.
At a pinnacle of my investments, I have converted 950 Doge (roughly equivalent to 30 to 40K staoshi) into some close to 500K satoshi, effectively making it more than 10x at peak.
I never responded to @trumpman shitty investment challenge but closing of coinpot bought back me so many memories that I remembered how happy I was when I just did 10x and so confident that may be in a year that I might be holding a BTC with such 10x approach and ended up with none.
I guess, I used to have my 500K satoshi majorly in below 4 coins.
1. SHIELD(XSH)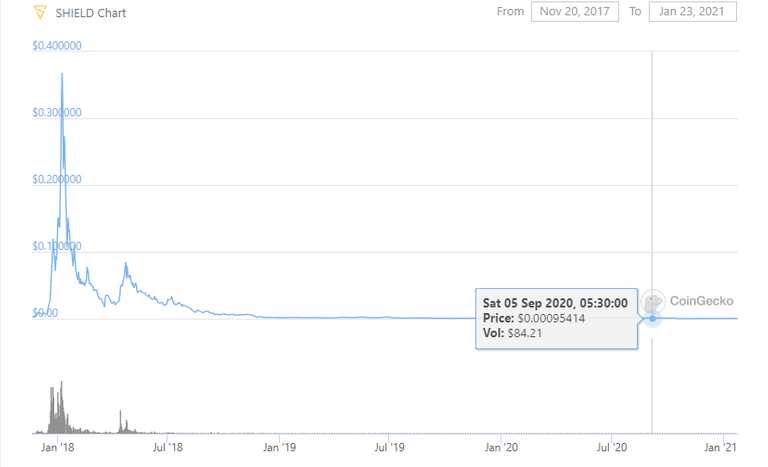 A coin that reached peak of 36 cents, I guess I have average buy of 5 cents is almost zero value today.
2. Experience Point(XP)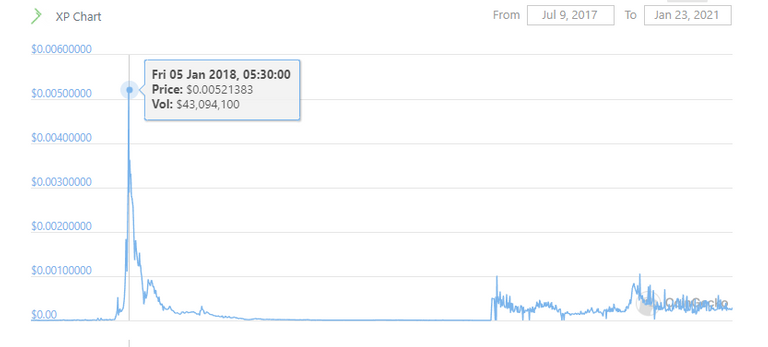 It was more of gaming coin and having some billion+ supply but I still put some satoshi in it.
3. Goodomy (GOOD)

I guess at peak it was trading for 120 satoshi , no it's trade graph is no where to find.
4. Bean Cash (BITB)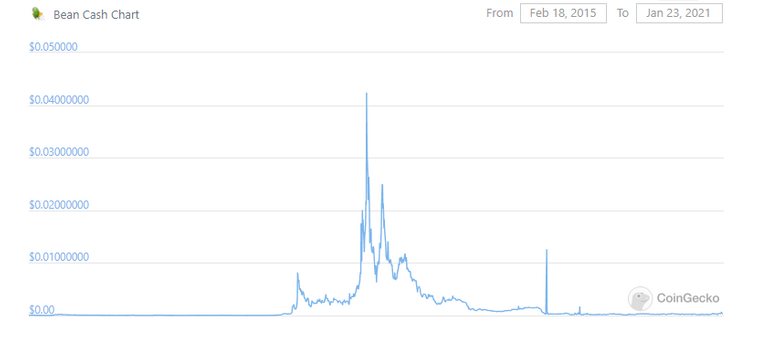 It look promising to me, but again a zero value in end.
So when they start dropping, I stopped trading and done with my trading journey and unfortunately When Coinexchange.io was shutting down they all were almost 0 and I did not withdraw any from the exchange and it is end of journey that started from 40K satoshi, pinnacled round 500K satoshi and ended on 0.
Trading lesson I learnt.
1. Price means nothing if there is no implemented product.
2. Don't buy the coins because there description is looking good to you.
3. If you have no willingness to hold the coins then better to avoid trading them.
4. Market can swing any side, Bull run might motivate you to buy but bear run can shatter your interest and mental peace very quickly, so invest carefully.
5. Keeping the coin in exchange is never desirable.
6. Future is uncertain, keep aside your trading profits periodically in some stable coin like BTC and ETH.
A farewell to Coinpot today.
So I logged in coinpot to see , what I hold there , To my surprise I still have some 250+ Dogecoin that I promptly withdrew to ionomy. (may be start of another trading journey.. lol)

Bye Coinpot, Lesson that I learnt from using the claimed money from your faucets were really valuable and I hope if in future when I return to trading then I will be really able to hold my 10x and may increase, instead of seeing them as 0 in the end.

Please feel free to upvote. comment and reblog.
Posted Using LeoFinance Beta