So yesterday Cryptobrewmaster announced the working of one more building in their gameplay i.e market . Market will allow the player to trade ingredients for CBM. Game will take 5% CBM as its transaction fees.
Let go through a quick review of process ,how can you use the market.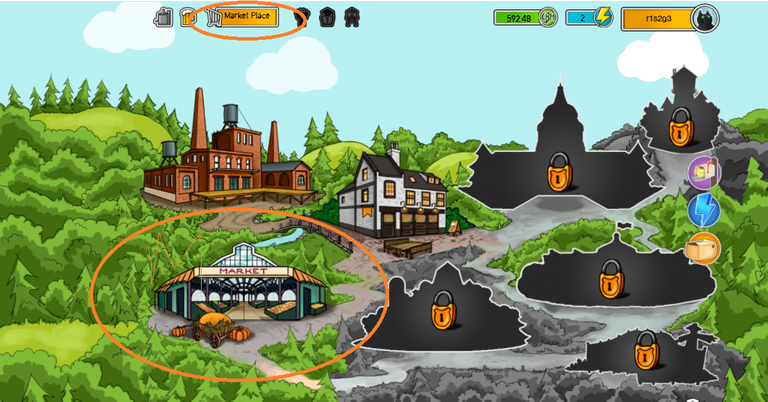 You can see that I have already highlighted the market with orange circle (elliptical ) . Just click any one of them.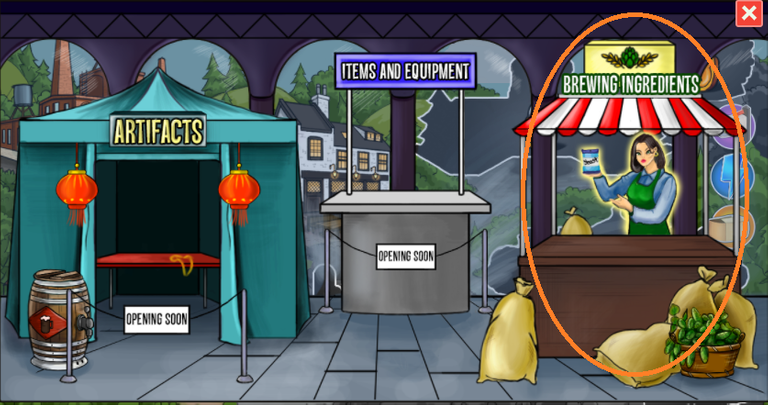 Now just click on "Brewing Ingredients" and you will see the below screen.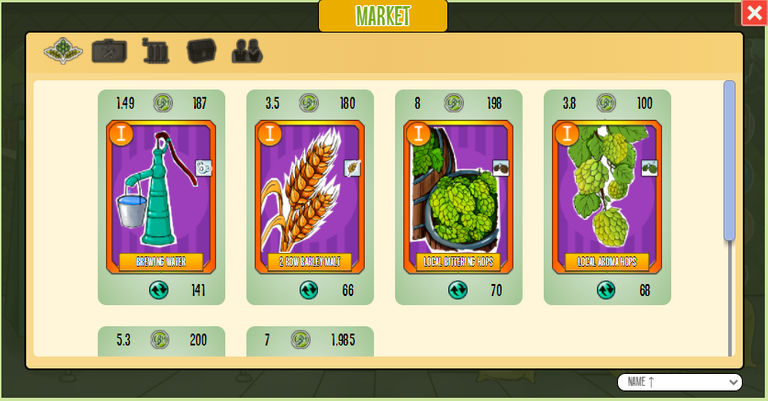 Now depending upon the card that you want to sell or buy ,just select that card.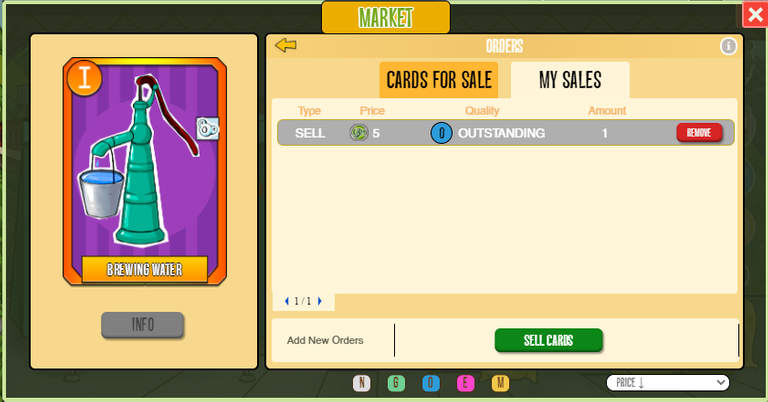 If you want to buy the cards, then click the tab "Cards for sale" and if you want to sell your own cards then select tab "My Sales".
For selling just click on "Sell Cards" at the bottom of the pop up window and you order now placed on market.
So enjoy this cool game and in the end you can sell your CBM tokens in https://www.cryptex24.io or in Hive engine at https://leodex.io/
And if you have still not joined this game then join this game by using my link

Please feel free to upvote, reblog and comment.
Posted Using LeoFinance Beta