Dcity Lobbying : Hold your SIM
I guess many of us are playing Dcity and enjoying the returns from the game, re investing the earnings from game and may be minting some other token like WEED,BEER and ENTRY from the game.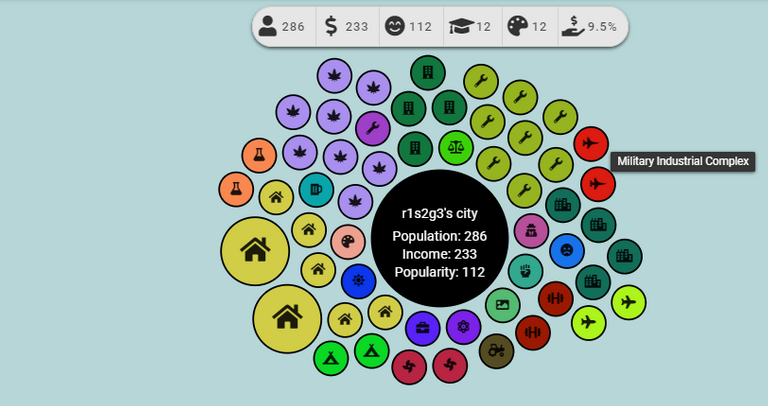 I guess you also noticed the varying level of taxes in Dcity that are levied by the president but how the President are elected?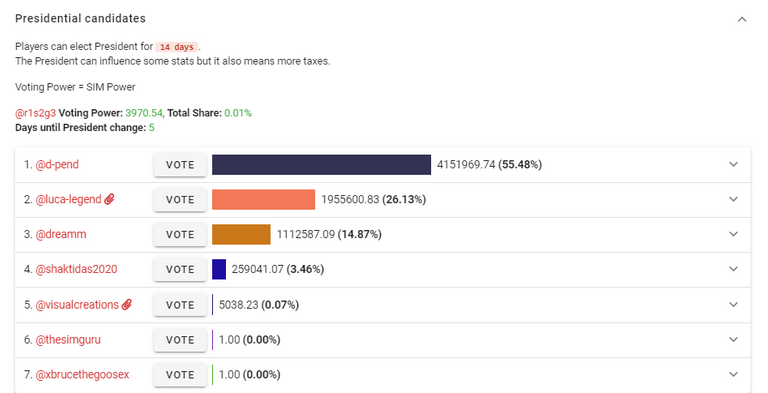 They are elected by voting and vote weight of an individual is directly proportional to the SIM power user holds.
Any other use of SIM power.
Yes, SIM power is used for lobbying too as you can see in below picture.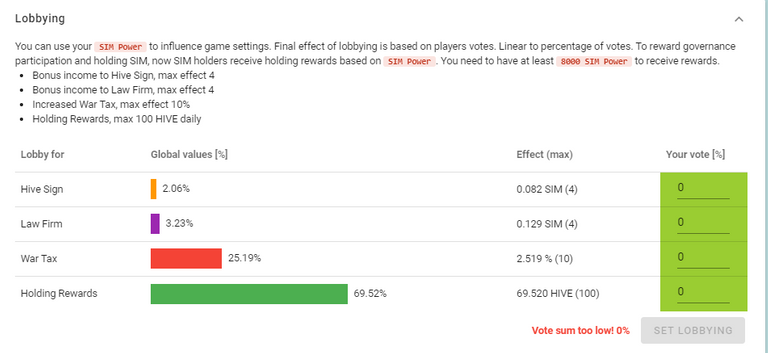 As you see in below picture that you can earn Hive for just holding the SIM in your wallet.
I guess by reading this post you understood the importance of SIM power in governance of Dcity.

Do you know Hive governance is done by Hive witness and we vote for them and our vote value is proportional to the Hive power we hold. So choose them wisely and if you have not voted for
@leofinance
then do consider them voting as witness.

Please feel free to upvote, comment and reblog.
Posted Using LeoFinance Beta