Can you guess what the below image represent?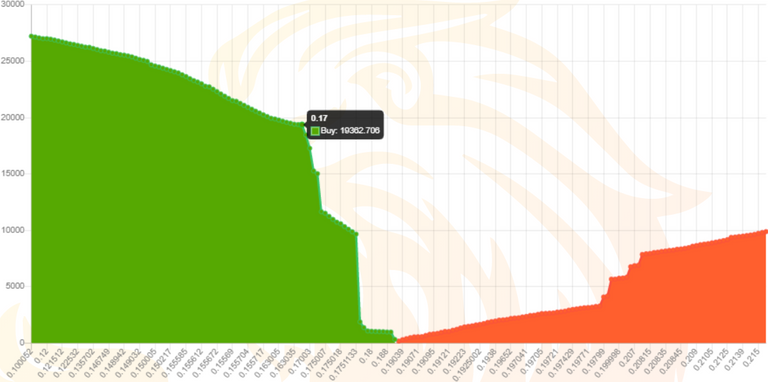 I think it is no brainer for the user here , it is definitely a LEO depth chart screenshot taken few minutes ago.It look very healthy with a high "Buy Orders" wall. Did you noticed the pointer pointing 19362 leo?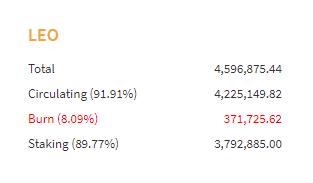 So above figure shows that number of liquid Leo tokens available now is 4596875-4225149 = 371726. So filling the buy order of 19362 leo will require the (19362/371726)*100% =5.2%. And who knows if majority of token get burned in filling this buy order as mentioned in the post by @steem.leo
Leo is still a small community but progressing very nicely as it is evident by its increasing Ads revenue,increased number of user and it's external exchange listing (https://www.cryptex24.io).
So last not the least , let me congratulate myself for staking more than 1000 Leo in account @phython .


I do not put a specific next target for myself for accumulating Leo because I feel more I get it become more better.Maybe LEO provide me the same success stories that earlier bitcoin investor has with bitcoin.
Posted Using LeoFinance