Hi Friends, today I break in the top 50 of the Holybread game, though rank is not a very constant and you can have ups and down through out the day. I never was very active player player in holybread from start and stopped playing when original dev team was no where to find. But things are changing very rapidly now and it all thanks to @simplegame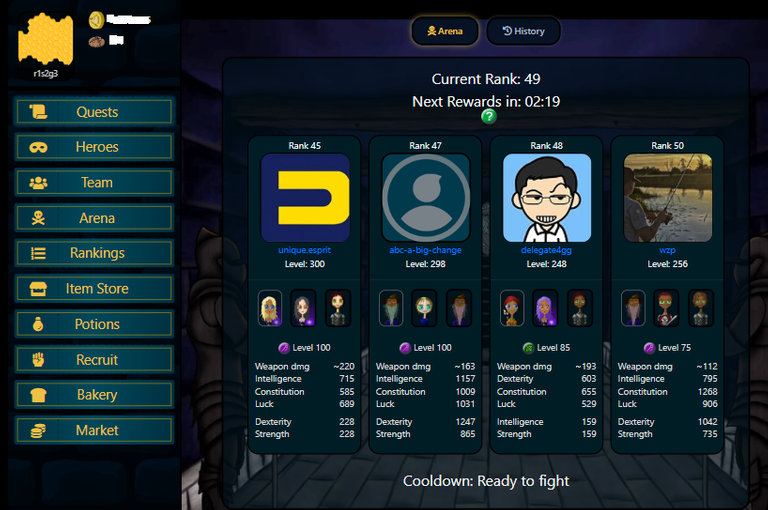 Gameplay
Currently Gameplay consists of gathering the experience for you Heroes (by doing daily quest). Daily quest gives experience and gold to the Hero. After gaining certain experience Hero level increase and it can go on increasing till level 100. Gold obtained can be used to increase the various stats of the Hero. Gold can be used to buy potions also giving use a specific edge for some stats. Completing quest also give Bread that can be used to purchase
Team is working out to create further gameplay , new Hero types ,season server and lot of active gameplay so we are suppose to see lot of gameplay added in future. So expectation of getting more engaging and exciting gameplay will be fulfilled in future.
Rewards
Rewards mechanism is currently getting worked out and currently it is in proposed in form of upvotes from Holybread account. But I personally feel with rollout of new features will get more traffic and income to the game and new rewards mechanism will be rollout. Since Daily quest also yeild item that can sold into market (if you got hold of really good item). Completing quest also yeild Bread that can be used to buy Hero that can be sold in the market.
Future Strategy
I am just working on my team to upgrade at highest level (level 100). Stock nice amount of gold and gradually phasing them out with my new epic heroes that I have already purchased.My stocked gold will be used to instantly update the stats of my new epic hero. This will make my position nice and strong. I have no reason to be happy at my current rank because I know most of strong players are currently hibernating and they will going to come back with the release of new features. I really need some strong heroes to maintain my rank and progress.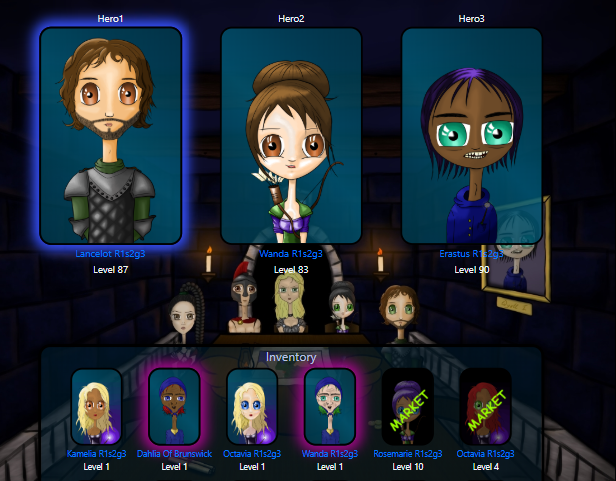 Opportunities that can be tapped
Currently lot of old players dumped their heroes in market in cheap rates and if you are planning to start in game,check yourself the "Bread" rate and price in which market is selling the heroes. It still surprises me why these 2 heroes are still available in market.

There are lot of Heroes that are available in market for few cents that also look cheap because it cost minimum 3 Dollar to buy bread for getting a rare hero.(Epic and Legendary cost much more.)
My Suggestions
I think team can go on their roadmap but keep the current playerbase updated,incorporate the feedback and suggestion of the players.
I also think for nice and rapid growth they should also pay attention in marketing.Collaborating events with other tribes and affiliate marketing will be really helpful.
Conclusion
Team did the terrific work in record time to make the game stable in Hive chain. They are constantly brainstorming and adding new features. I hope they are going to get much playerbase once they add new features and market will also show strong movements that will be tandem to these new features rolled out. Some might be unhappy about not having token or current rewards structure but I think they miss few things like it is fully "Freemium" model and you do not require to buy any "starter pack". Upvote might fix the amount of Hive you will get and getting token do not guarantee anything as they can be dumped very heavily. I will say you can give game a try as you do not require to spend when starting in the game and it will not take much of your time for completing the quests.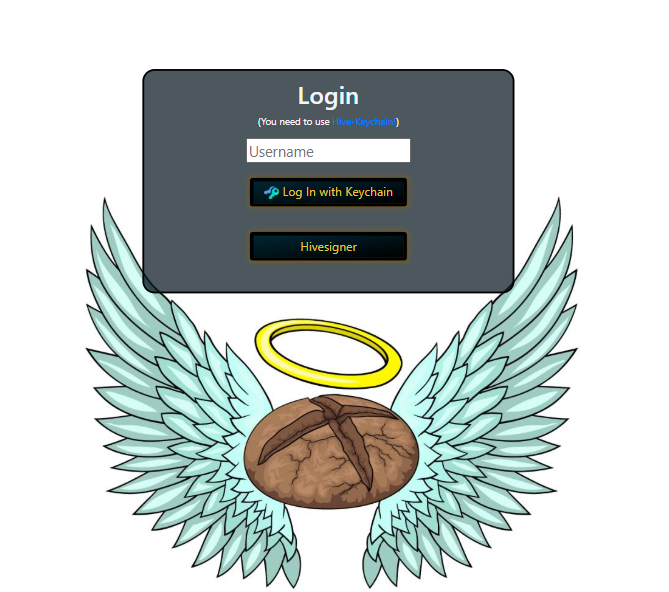 Posted Using LeoFinance