My biggest HPUD of till now (in terms of Hive power)
My biggest HPUD of till now (in terms of Hive power)
After missing couple of last HPUD , I am finally able to participate in this HPUD and I am making sure it is big this time so that it will make up for my all of the last HPUD.
I treat HPUD as an occasion to save and increase my Hive power that ultimately increase my curation power and my stake in the Hive governance.
Before doing this HPUS it crossed my mind to check my rankings on the basis of total Hive power staked.

So my ranking is 3213 before powering up.
Below is my screenshot before powerup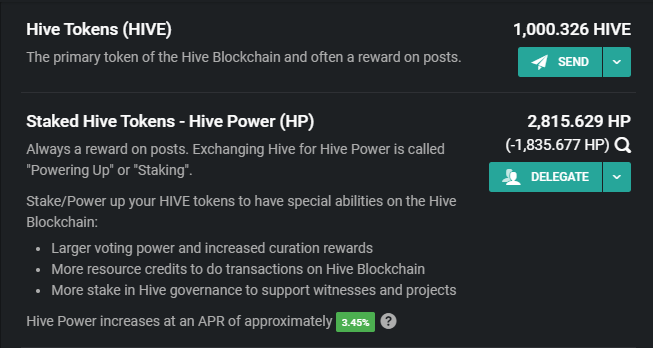 And below is my screenshot after powerup.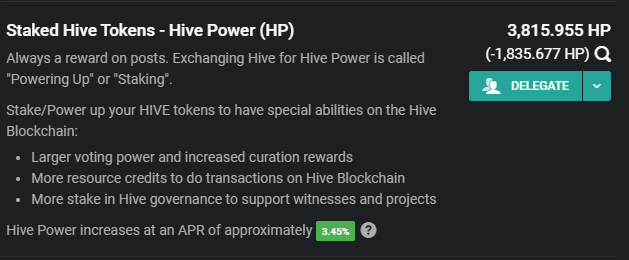 So today I have powered up 1000.326 Hive and this is first time I have powered up Hive 4 digit figure.
By this powerup I am also expecting that I am able to reach Dolphin hood before the end of this year.
Unfortunately Hivebuzz did not updated the ranking but look like ,may be in next HPUD , I will be in top 2500 club.

Please feel free to upvote, reblog and comment.
Posted Using LeoFinance Beta
---
---