Risingstar : Did I acted little paranoid.
Risingstar : Did I acted little paranoid.
It is almost 2 week that I unlocked my all 4 band members and unlocking all 4 band members opened up a new map "Country Tour" for me.
Unfortunately, you have to be in level 80 to do a first mission of "Country tour" an I was still on level 75.
But anyways , I am able to see all the mission in this new map "Country Tour" and I noticed this mission require 25 " Can of Petrol" for doing this mission.
I decided to acquire the 25 "Can of Petrol" and I purchased 25 "Can of Petrol".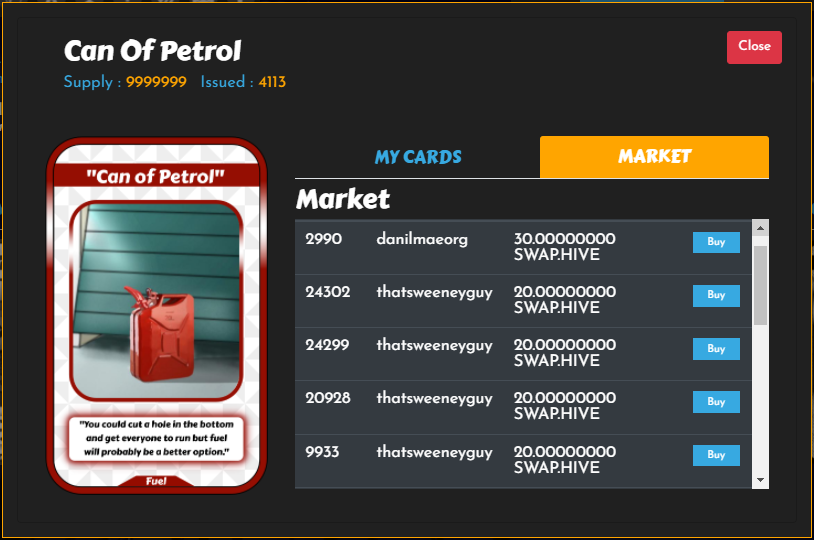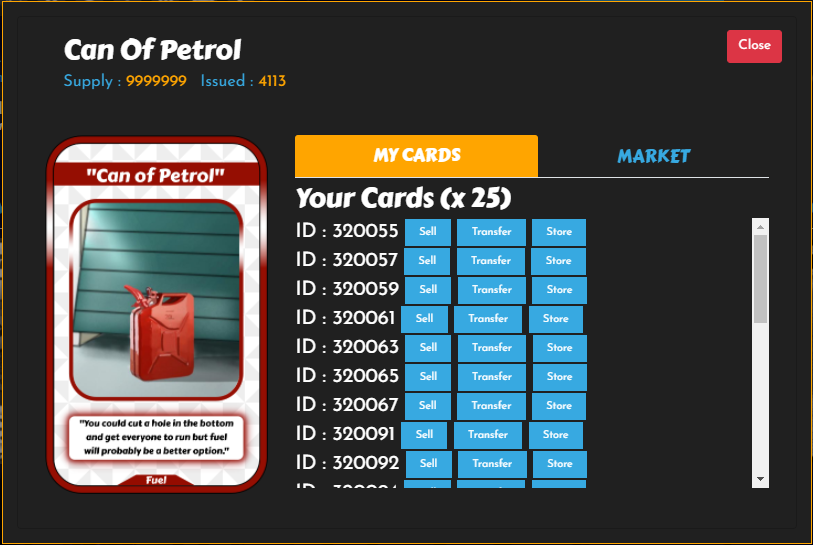 So what is unusual in this buy?
Actually if you have seen the first screen shot carefully. you have noticed that it requires level 175 to reach there and I am currently level 77. Even in best possible scenarios, I am not expecting to reach that level in next 6 month(I guess even I play daily) and so it is buy that purely based on my future game requirement that may arise after 6 months.
So is it plainly stupid?
I guess I have to wait for the time until I reach this level to really understand whether it is good decision or not. But if you see it has current supply of 4113 cards and with latest update, "Rising Star" announced it has 1000 players now. That makes requirement of 25000 cards and actually Rising star player base is supposed to increase everyday as it is free to play game and still giving nice amount of Starbits to the players. I am predicting that in next 6 month, price of this card may be > triple(may be I am FOMOing) but I decided to acquire it today.
My pack opening for today.
In Card opening , I got the below cards: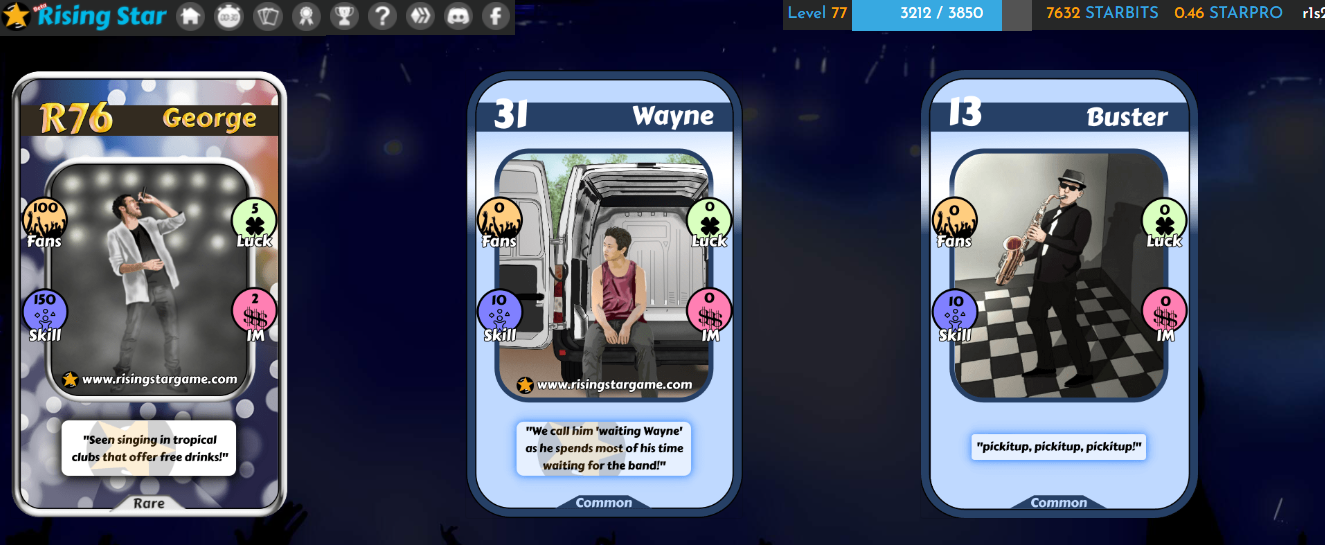 Look like R76 George is nice haul from this pack. Another thing I like in this card that is giving me more skills then fans. Good for keeping ego in check
As far as my progress us concerned in this game, I am goinng great and ego meter in game is perfectly taken care either by Music Lesson or having the cards that have skills.
| Fans (permanent) | Skills | Total ego |
| --- | --- | --- |
| 3006 | 12874 | 9042 |
As you see my skill points are much greater than total ego so it keep my ego meter at 0.
Join the Game
If you want to join the game, then you can join it using my referral link
Join the Community
If you are interested in music then feel free to join MusicForLife 🎶 🎶 Community .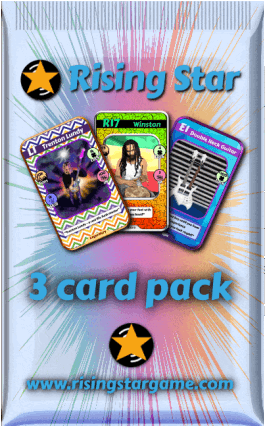 Posted Using LeoFinance Beta
---
---