So Finally , first time rewards get distributed after the collection power changes. Almost whole season is played with changes of collection power in effect.
I was eagerly waiting for this change to see how it impact the game and players.

So friends you can easily see that I played only 134 battles in 15 days period and won 93 of them .(Looks amazing to me because I guess I missed only 1 DQ and sucessfully completed 14).
You can see my rating points are 4677 but in reality I still crossed 4700+ points (required for Champion 1) and slipped at end.
With this result it is easy to see that Collection power only reduced the DQ loot chests and Season rewards loot chest for player and it still fail to increase competitiveness in the game.I feel that is cause of dissatisfaction among players because players are still scoring high and not getting loot chest in accordance to their rating points and they feel kind of robbed.
Interestingly when I joined the game, My Level 5 summoners used to place me in Diamond 3 leagues at the end of season and it is exactly the same league where my collection power of 250K+ is putting me.
I came across some players that are thinking whether it make sense to play (or accumulate) more rating points when your are handicapped by collection power?
Yes, it still make sense to go for higher rating points even when you are handicapped by Collection power

See the screenshot above, you can clearly see that DEC earning in game is still based on rating points (not on your leagues). So increase in rank is still profitable because it will help you in getting more DEC for winning.
Those who are still unhappy with collection power change then you might get chance when phase 3 will be implemented because it will provide the "Leaderboard rewards" for the leagues.
Phase 3 changes,players again need to make a decision
You can read the full post here But I am putting the excerpts from the post.
Phase three of the collection power update will add separate ranked play leaderboards into the game for each league. There will not be separate leaderboards for each tier within each league, and there will not be a leaderboard for the Novice league, so that means that there will be a total of 5 different leaderboards: Bronze, Silver, Gold, Diamond, and the existing Champion League Leaderboard.
Each leaderboard will have its own separate pool of prizes given out to the top players in the leaderboard at the end of each ranked play season. The Champion League leaderboard prizes will remain the same as they have been in the past. The prizes for the other leaderboards are still TBD, but will likely also be Untamed edition booster packs. Please keep in mind that leaderboard prizes at all levels are subject to change at any time.
"
I think this is going to be a very interesting battle and we will find out who can achieve more in less CP.
For me, I have CP of 255K, it is interesting decision for me to drop my CP by 5K points and fight in Gold Leaderboard or go on increasing my CP and keep fighting on Diamond Leaderboard.
Note for my affiliates
If you want to play splinterlands then you can join it here
I saw few of the player joined the game using my affiliate link and then stopped playing after few battles. If you have any difficulty in playing game, do not hesitate and join the game discord. It is really helping community and contact me here or on discord, I will definitely delegate you some card and review your game for your better game experience.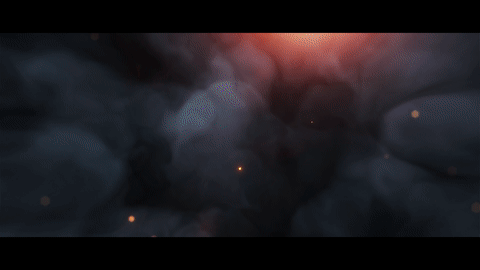 Posted Using LeoFinance Beta