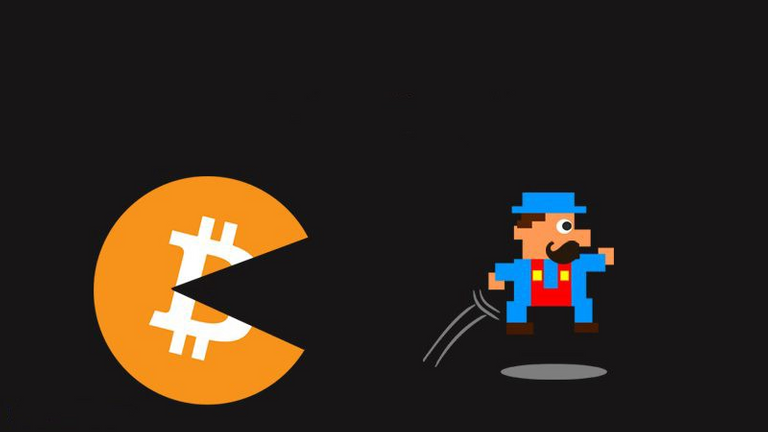 ---
In my previous post You should take a look at Dividend Tokens || Playing the Long Game on Hive I talked about playing the long game on Hive with dividend tokens and how to earn consistently in that way. Another way to achieve this long term goal of financial self-sufficiency is playing actual crypto games. Games based right here on the Hive blockchain in particular. These games all give you the opportunity to earn while enjoying a certain gamified aspect. Usually they do this through some kind of second layer Hive-Engine token that functions as the in game currency or with HIVE itself. The fun thing and one of the most important factors in my opinion with Hive blockchain games compared to games on other blockchains is the fact that the Hive chain does not require any transaction fees, meaning no tedious micro fees each time you want to do the smallest of actions in-game. This is what I personally hated most about games based on the Ethereum blockchain, among others.
If you want to get into Hive blockchain games, one of the most popular ones, if not the most popular, is Splinterlands. This is your typical fantasy monsters card battling game, where you can take advantage of the different attributes and abilities of you monsters to win battles against other players. By advancing in the ranking you can gain rewards in a variety of ways. The entry to participate does require purchasing a spellbook which is exactly $10, but once you get hooked this is easily earned back. I just recently started this one, and so far no complaints.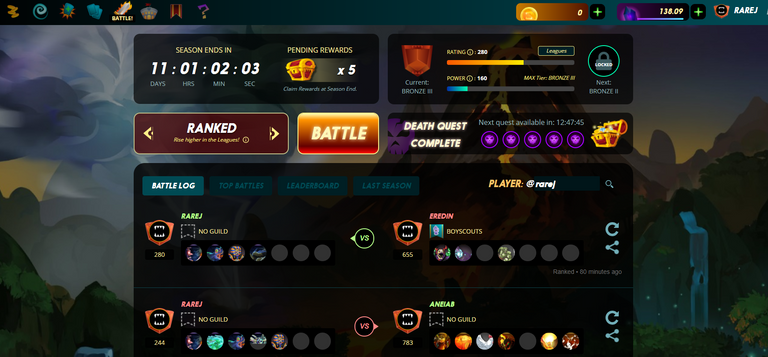 If you plan on joining Splinterlands, it would be nice if you used my referral link
https://splinterlands.com?ref=rarej
Whenever you purchase that spellbook, we then both get an extra card out of the deal.

Another popular game on the Hive blockchain is dCity. Here you can build your virtual city with different components or cards. Depending on how your city is built you have a daily city income. The currency you get from that can be sold or used to buy more cards. Rinse and repeat.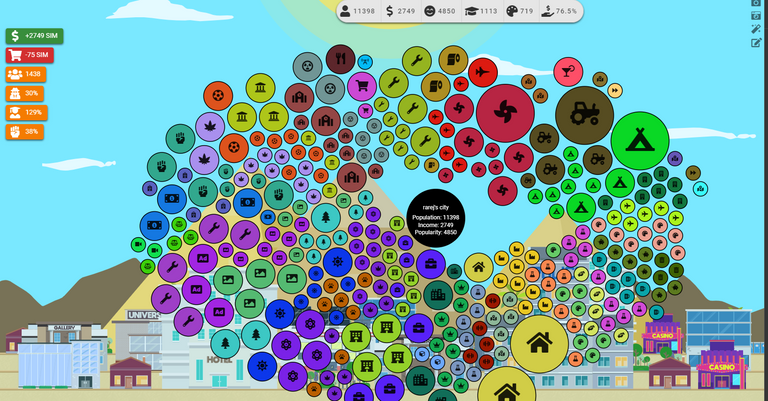 As you can see I've been playing this one for a while now. And I've managed to built my city to a point where it generates around $2 daily. Things are a bit down in this game economically, but an upcoming update with new cards and mechanics looks promising. Check out dCity here: https://dcity.io/
It does require a certain amount of initial purchased cards to get the ball rolling, but with the right strategy, you should be rolling in SIM (in-game currency) in no time. Well, some time, but patience is key. xD

Last but not least is RisingStar. Out of all three games mentioned in this post, this one can be played without any prior investment. And that's exactly what I've been doing. In the game you are pretty much your own rockstar/rockband on a musical journey to fame. Buy doing missions you earn credits with which you can buy, you guessed it, cards. These cards increase your stats allowing you to do even higher ranked missions. I've been playing this one without investing, just to see what the experience would be like, and so far I have no complaints, as its already giving me about 4 HIVE each 2 weeks, which I put back into the game each time. It may not be much, but it's completely "free". Free is in quotations because you do have to log in to do the missions of course and even time is money.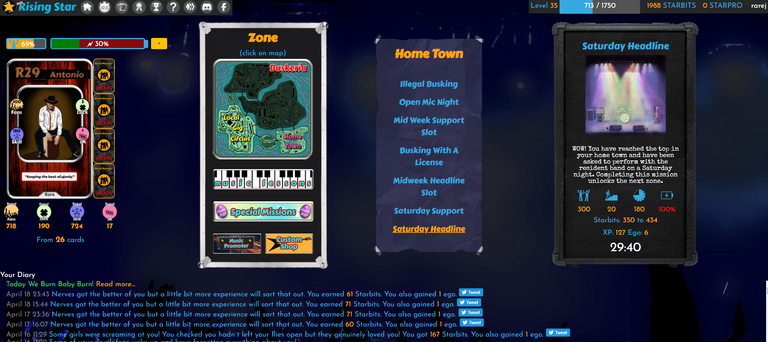 Games on Hive or any other blockchain are far from the high graphic high frequency games mainstream games give us, but they have one incentive, and that is that anyone has the opportunity to earn something, with the right moves and the right strategy. Something Candy Crush will never allow me to do. :)

[ Uniquely Clever Sign Out Message Goes Here ]
Posted Using LeoFinance Beta