The arabica coffee farmers in my village in Gayo Highlands of Sumatra Island Indonesia are pretty unlucky during Covid-19 Pandemic since the price of arabica coffee has fallen deeply. Before pandemic the price of green bean was IDR 70,000 ($4.9) per kilogram but now the price has fallen to IDR 40,000 ($2.8) It's so hard time for coffee farmers here.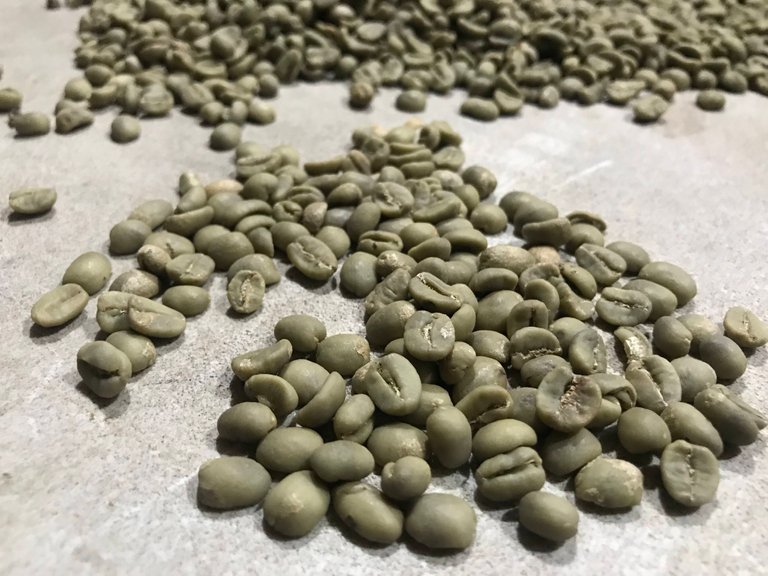 Actually Gayo Arabica Coffee is one of the best coffee in the world and just got Protected Geographical Indications (PGI) status from the European Union (EU) in 2017.
For the first time a product from Indonesia obtained the Protected Geographical Indications (PGI) status from the European Union (EU). The product is "Kopi Arabika Gayo", a coffee made from the high-quality arabica beans and is cultivated in the Gayo highlands of Indonesia's province of Aceh on the northern tip of Sumatra.Source
Gayo Arabica Coffee is shipped to many countries like United State of America, European Onion Countries, China, South Korea, Australia, dan many other countries. Unfortunately, since the pandemic of Covid-19 hit the world, the consumption of coffee decline where many coffee shops in the world are stopping their operation.
I also produce green bean from my own coffee farms, but all green beans are for the need of my company. I don't sell green beans as my small company only supply roasted beans to coffee shops in Aceh Province and several other provinces in Indonesia.
However, the demand of roasted beans is also fallen during pandemic since many coffee shops that I supply roasted beans only order about 50% amount of roasted beans compared to this before pandemic. So, I have a lot of green beans stock in my warehouse.
The price of roasted beans is fix since I have a price contract with the coffee shops, but the demand is sharply decrease than before pandemic.
Hopefully, the Covid-19 pandemic could be disappear soon because now the vaccine has been discovered and it started to be given in some countries already.
Posted Using LeoFinance Beta