I'm Going To Tell My Kids This Was The Fantastic Four
The B-word is an invent towards innovation hosted by some crypto councils. It hosted Jack Dorsey, the CEO of Twitter, Elon musk, the CEO of Tesla and Space X And Cathie Wood , the CEO of ARK invest.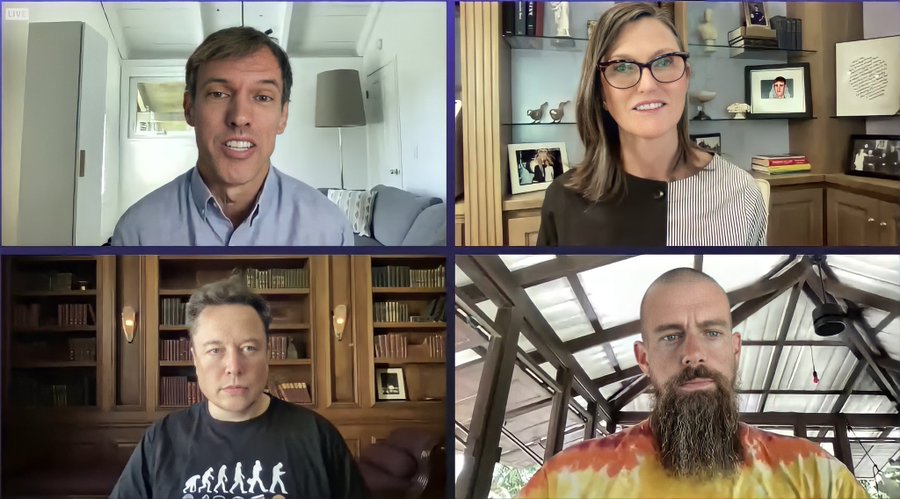 source
There were some pretty positive discussion towards bitcoin and this was highly needed because the whole world was tired of the FUD that has befallen bitcoin from the past months. Just like most crypto maximalist has been saying and trying to let people know, crypto and bitcoin is here to solve the governmental money errors like inflation. Elon Musk was able to testify to that as he claimed that Tesla's European account is reading in negative interest due to inflation.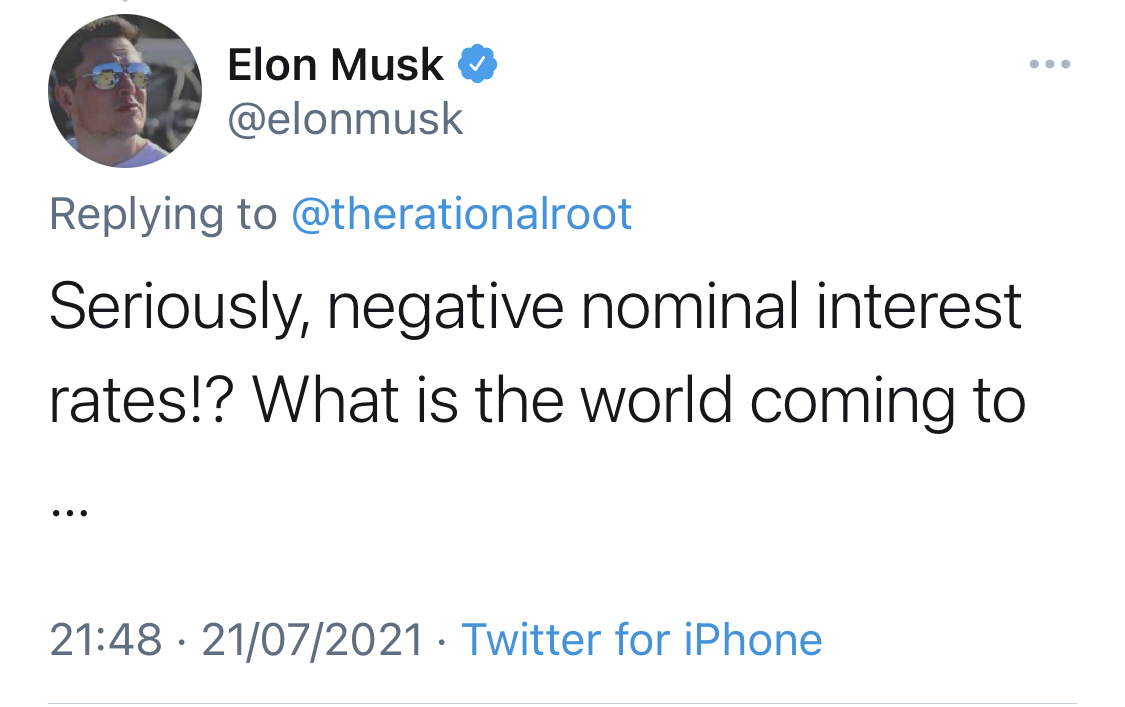 He said that he personally owns bitcoin, so does Space X, he also added that Ethereum and Dogecoin are part of his portfolio but he owns more of bitcoin than the rest. In my opinion, the conference meeting actually achieved its reason for broadcast. Their aim was to create awareness to the public on how institutions can embrace bitcoin and how we can support the network.
I know I have been upset with Elon Musk because of his irresponsible tweets towards Dogecoin and toying with people's financial portfolios, but yesterday he really spoke responsibly, especially when he gave a comment towards Decentralized Finance (DeFi). He thinks it makes sense. And he also claimed to be an only pumper of crypto but not a dumper.
We just have to admit, despite Elon Musk's unnecessary irresponsible crypto meme, he has really contributed greatly in the world of bitcoin. His tweet in May concerning the carbon footprint towards bitcoin mining, and his concerns which resulted to Tesla's suspension of bitcoin acceptance as a means of purchasing cars made the whole bitcoin mining world do better. The use of green energy source has increased towards the mining of bitcoin.
Posted Using LeoFinance Beta
---
---