Coinbase expanding to Indian Crypto Market
Crypto space is full of opportunities and it's not be limited to anyone. I mean to say that anyone can be part of it including exchnages, hodlers, traders, and even those who share technical analysis and educate people about various aspects about it. Undoubtedly exchanges are the ones who are taking the best advantage of the situation and whenever they see some potential in any region then they expand their presence so that it can benefit them to have more revenue that can accelerate their growth.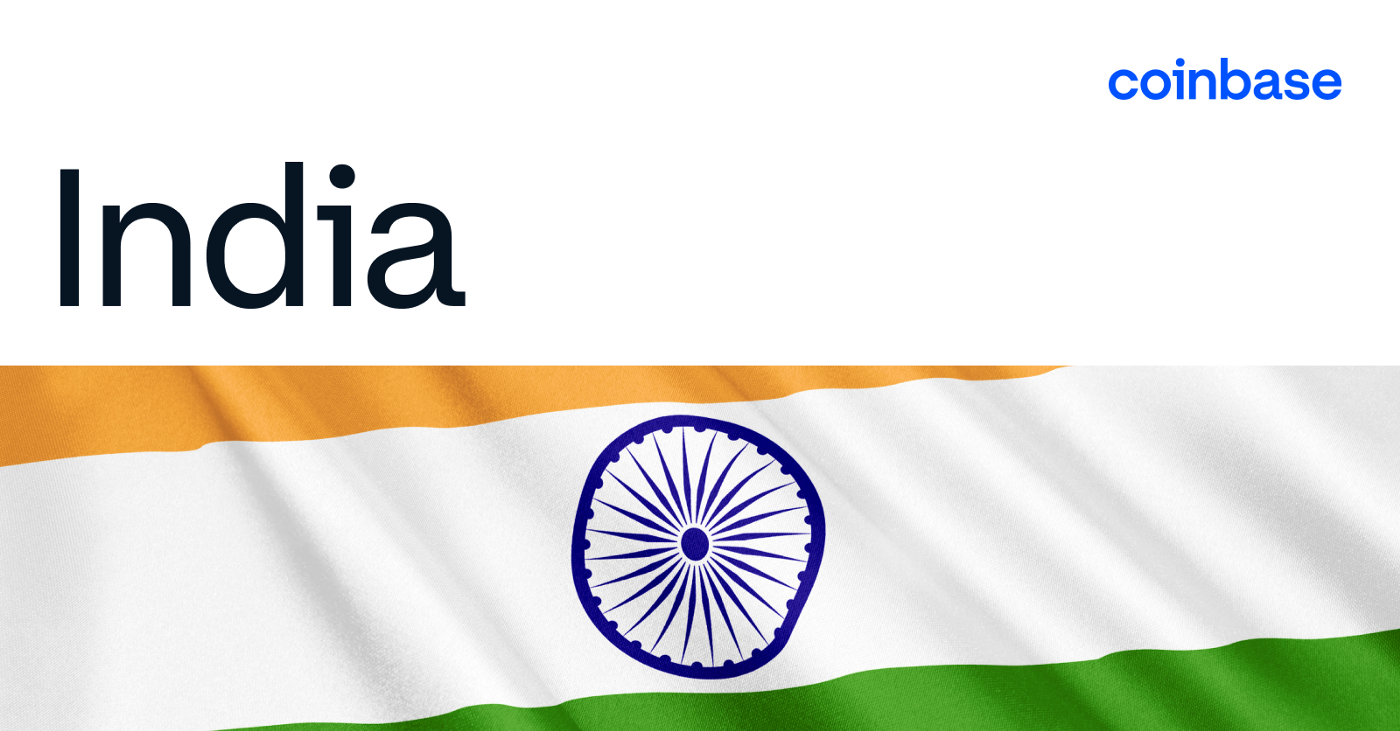 India is also a growing crypto market like many other countries and few leading exchanges like BInance already have their operation here. Although Binance doesn't deal with fiat here they have provided a p2p option so that people can use binance to trade in fiat and it is almost equivalent to fiat trading through the bank.
Coinbase is one of the exchanges that is trying to have their presents in India and for this they have already started hiring in the country. Coinbase is the leading cryptocurrency exchange based in the US and it is the first exchange in the world to have a stock listing so I expect that they will bring more competition and better services in the Indian Cryptocurrency market.
Cryptocurrency is one of the segments that is backed by high-end technology known as the blockchain. When it comes to trading or holding crypto then we need a stable platform and better customer service also so that we never go through issues. In fact, trust is also one of the factors that must be considered while choosing an exchange because people keep their funds in the exchnage wallet.
I have never used coinbase but I have heard many positive reviews about the platform and I hope that once it is available in India then they will bring the same level of trust and services to Indian crypto users.
---
Announcing its plan to establish a business presence in India earlier this year, US cryptocurrency exchange Coinbase's Chief Executive Officer (CEO) recently made an official announcement that it is building an office in the country and called for people to join the team.
Coinbase has already announced that it's hiring in India however they are yet to reveal their date of operation start in the country however its expected to happen this year.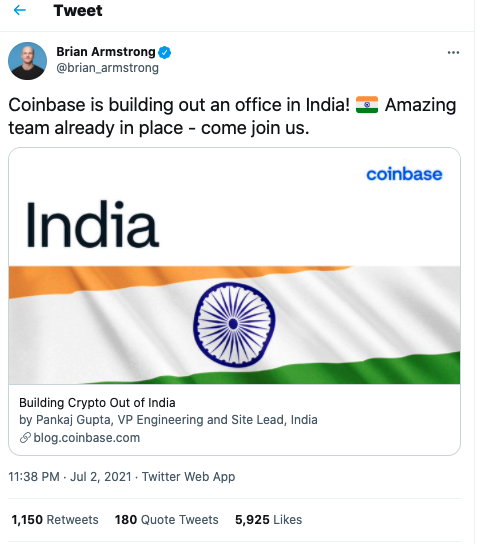 Tweet link- https://twitter.com/brian_armstrong/status/1411024018228928512
Brian has shared a tweet this month and asked to join their team whoever is interested and they are going to have their office as well here in India. Its going to make things better for sure in the Indian market and I look forward to having their operation live soon. Its always good to have more players in the sector so that there is always a race to bring the best for users and this way more innovation will take place in the Indian crypto space.
---
I am excited to have an account in coinbase once they make it available for Indian users and will try to see how they deliver in this new region which is not regulated but for sure a growing space.
Thank you so much
Stay Safe.
Posted Using LeoFinance Beta
---
---