HIVE: Paper Hands Need Not Apply

The Bull & The Bear
The financial world has been hit hard and the cryptocurrency community is no stranger to this dip. This time last year things were booming. But like all bull markets before it a bear market followed and it came strong and it was fierce. We the cryptocurrency community were all talking lambos and private islands just months ago. Now we talk dollar store items and ramen noodles. Thus is the life of a cryptocurrency trader/holder. In fairness to the current dip there needs to be a correction and its within this correction we see who has paper hands and who has diamond hands. For those of us who frequent the HIVE blockchain we have multiple avenues in which we can hold our cryptocurrency. HIVE, HBD, DEC, SPS, NFT's and many secondary community tokens as well. However there is a silver lining in a dipping market and that silver lining is if you still believe in the asset you are holding getting more of it as it dips to cost average your invested funds (and to get ready for the next bull run) is always an option one should consider.
Here on the HIVE Network we are lucky due to the fact we can earn cryptocurrency from our created blogging content. HIVE is no stranger to paper hands; although HIVE does have a strong loyal base who believe in its blockchain and apps associated with it. Fee-less transactions, almost instant transfers, leading industry apps such as Splinterlands, communities who are reshaping how we interact on the chain (Hello LeoFinance); Hive has allot to offer. Regardless of all the awesomeness HIVE offers paper hands can be seen coming and going as the USD price of HIVE fluctuates. Usually you will see them posting when the USD price is high and MIA (missing in action) when HIVE's USD price is low.

Paper Hands
Don't be like the paper hands I described above. If your plan of action is to earn HIVE through content creating and curation the best time to do that is when the USD Price of HIVE is dipping. This is because your goal should be to collect as much HIVE as possible. Your goal should not be to collect as much USD worth of HIVE as possible. A dipping market can make $100 USD worth of HIVE look like $10 worth of HIVE in a hurry. However one Hive Token will always be One Hive Token. Back to my point about creating and curating in a downward pressured market. Its no secret that whales hold the most vote power. Allot of these whales will adjust the vote they hand out based on the USD value of their vote. This means if you have a whale that likes to vote your content on the regular with a set value of $1 USD having the price of HIVE at $0.30 cents would mean you would gross over 3 Hive for the whales vote. Now lets say the USD price of HIVE reached $1.00 USD and that whale is still handing you $1 USD votes. While the USD amount handed out in said vote hasn't changed the HIVE amount did. You are now getting one HIVE compared to the three + HIVE you were getting earlier in our $0.30 USD price point example. So as my example using completely made up numbers (but not unrealistic numbers) demonstrates, its much better to be creating and curating when HIVE USD price is dipping. Are you still creating and curating? Are you a paper hand or a diamond hand? Lets hear your opinions about the current state of the cryptocurrency world below.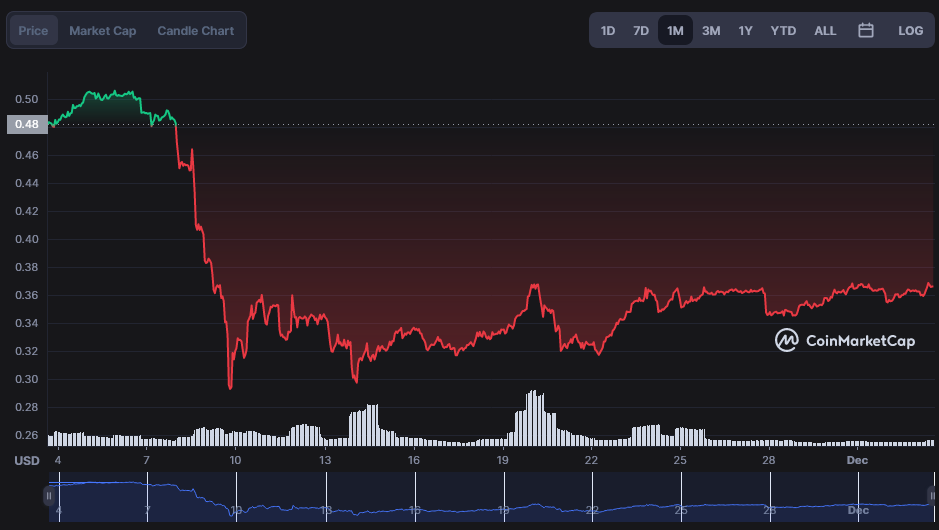 Posted Using LeoFinance Beta
---
---