Many people get to know about Hive (steem) from their friends or someone they know. When you hear something from someone you know in real life, you believe it. That's how many people started their journey on Hive.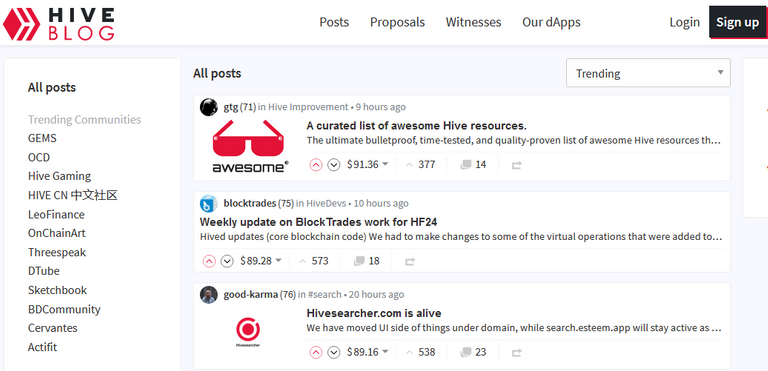 Unfortunately or fortunately, that did not happen to him. I did not know any person back then in real life who tells me about Hive (steem). So how did I get to know about Hive?
It was back in November 2017. I was watching videos on YouTube. On the sidebar, there was a video titled ... steemit..... Out of curiosity, I clicked the video and started watching that. After watching the video, it seemed too good to be true. You have the freedom to say whatever you want. There is no one who can ban you. That's great. But earning money from LIKE aka upvote. That cannot be happening.
You can create a blog and make content and earn from there. You can work as a freelance writer. But working on your own and making money from upvote was not easy to believe. So I decided to check it out. I signed up on Steemit and made some posts. After 7 days, I got little SBD, I was surprised.
So actually you can earn cryptocurrency from your post. Then another question came to my mind. So how can you withdraw this? Do you really get it in the fiat currency?
Later, I withdraw some SBD and converted it into fiat currency. Yup, it is true, you can make money directly from your post's upvote. This is something that's hard to believe before. I think many people who get to know this for the first time have a similar reaction.
Now here on Hive blockchain, you can make money in different ways. You can earn from your content. You can curate others' content, delegate your Hive Power to some projects, trade Hive, and work in any project. Not only this, but you can also play games on Splinterlands and dCity. You can do whatever you like and earn from Hive. If you want to know more about how to earn on Hive, I highly recommend reading @khaleelkazi's posts part 1 and part 2.
Out of curiosity, I watched the video and now I am here on Hive. Your content can have a huge impact on someone's life. Who knows where someone reads your posts or watch your videos and make a decision to do something. My main account is @RezoanulVibes. And here @rezoanulv.leo, I will focus more on finance, cryptocurrency, and business.
Please stay tuned. I will be back with another post. Thank you so much for taking the time to read this post. See you around!
---
About Me
Hi, I am Rezoanul Vibes. I'm a content creator and passionate learner. I write about lifestyle, martial arts, self defense, and digital marketing. I make videos without me on the video. Well, you cannot see me, but you can hear my voice. I'm glad to meet amazing people all over the world.
Follow me on Twitter
Watch my videos on 3Speak
Posted Using LeoFinance