I have been watching these moves and the candlestick dance for months. I tried to learn the technical analysis and mingled with like-minded @leofinance experts to understand when is the right time to buy crypto assets. Although all financial suggestions on leofinance are not expert advice, you do listen to them. 
So, I did.I finally bought some bitcoin and ethereum. Not much but enough to keep me interested in the game. As some posts pointed out on Hive, if you have your skin in the game you are more likely to get deeper. So, it is my turn to get into the space meaningfully and make/lose money in the process.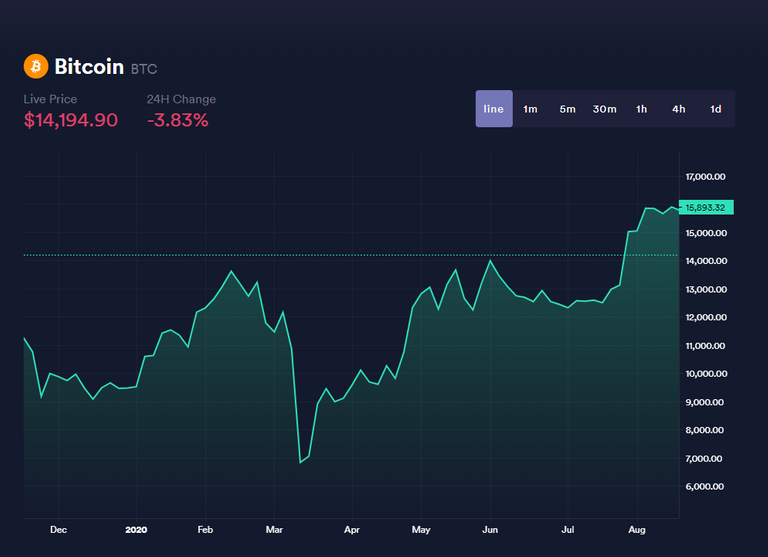 I have been following the crypto trend lately. There were speculations that BTC and ETH will dip a bit. Excuse my ignorance in using the technical crypto terms. My decision to buy BTC and ETH was on the basis of support and resistance level I managed to draw on Tradingview based on my readings that I have been doing lately.So, I thought 10,800 was the historical level where the price was significantly supported for BTC and approximate 400$ was the range for ETH. 
While I was strolling in the park, I got the notification on my app about this price drop.Being in Canada, I use the Newton platform to buy BTC, ETH or USDT. I finally pulled the trigger to buy BTC and ETH. I don't know if it is a right or wrong decision but I am in. 
Let's see if I will be more interested in trading or hodling everything I have. The engagement is exciting but I do not want to make wrong moves. I will keep learning trading basics on how to use technical indicators better. 
That's my goal. Being on Hive has helped me set that mindset and I hope to continue to learn from others in the platform. Wish me good luck :D
 
Posted Using LeoFinance