I am very fond of ships on coins.
I know that many people share this fondness. I have a few coins depicting ships.
So, I will post a series called "Ships on Coins" and I will show all the coins that I have on this theme.
There will be no order of presentation or country of issue. As the coins are stored in several places, I will simply search on each place and publish those that I found.
The seventeenth is a 2004-S $.05 "Keelboat".
The Westward Journey Nickels were issued during the years 2004 to 2006, intended to celebrate the 200th anniversary of the Louisiana Purchase and the famous expedition through the territory by Lewis and Clark. During these years, the Jefferson Nickel featured four new reverse designs and two new obverse designs.
The coin was made of 75% copper 25% nickel and weights 5g.
The reverse design, by Alfred Maletsky, depicts the Keelboat that was used for Lewis & Clark's famous expedition.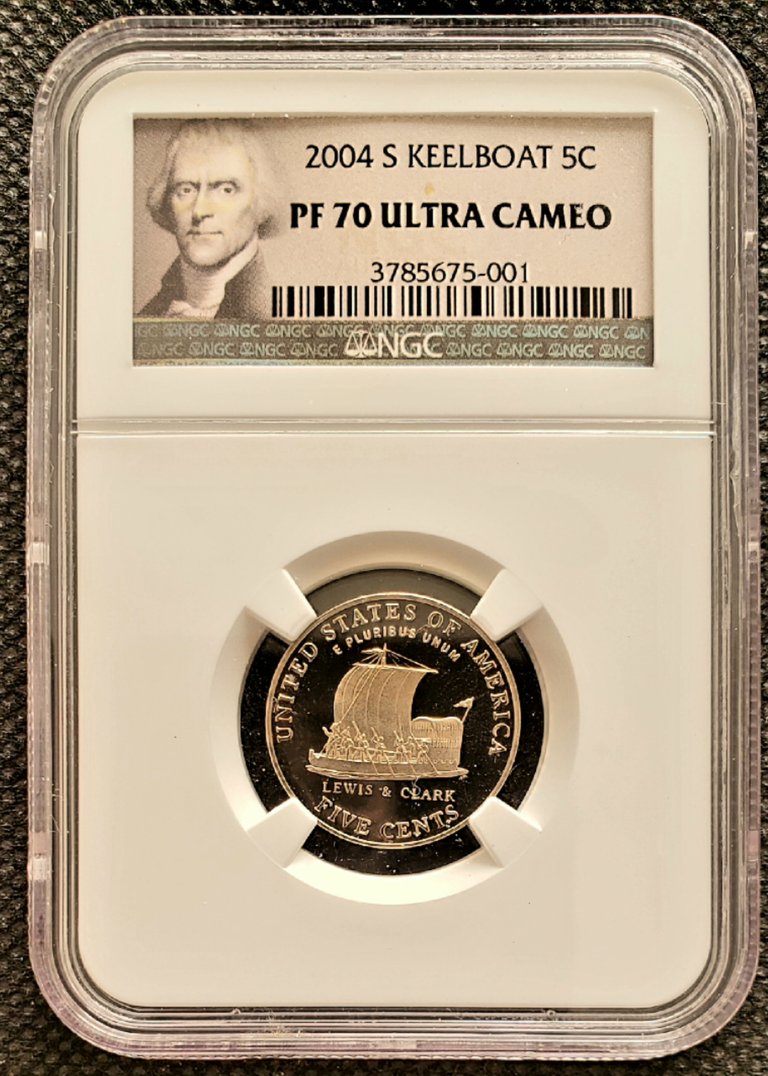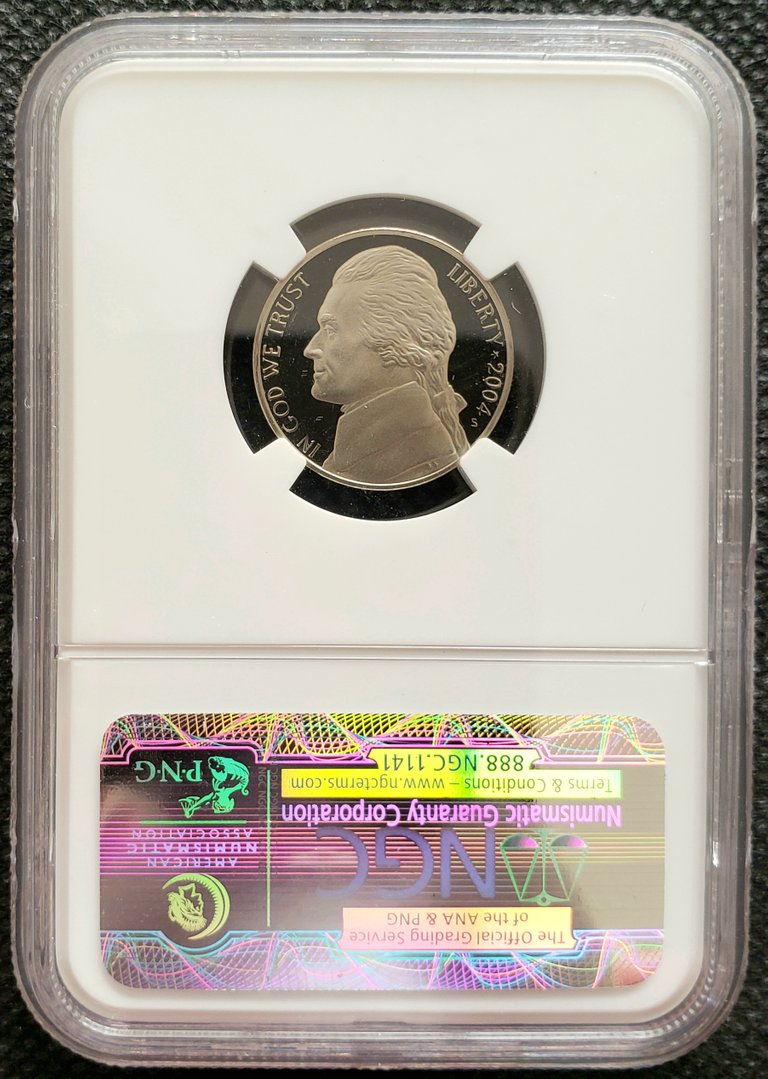 Thank you for reading. Please comment, upvote, reblog and advise me.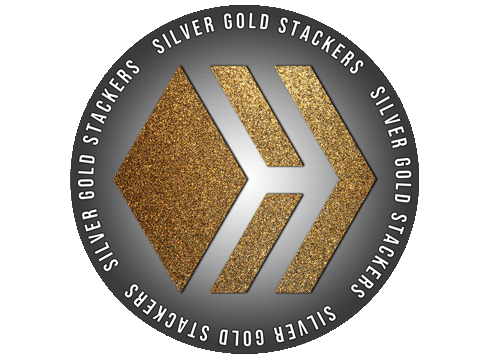 Posted Using LeoFinance