Binance Launchpool announced a few hours ago that the 19th cryptocurrency project it will support will be Alien Worlds (TLM). Binance Coin (BNB) and BUSD holders will be able to earn TLM tokens for 30 days, starting at 2021-04-07 00:00 AM (UTC).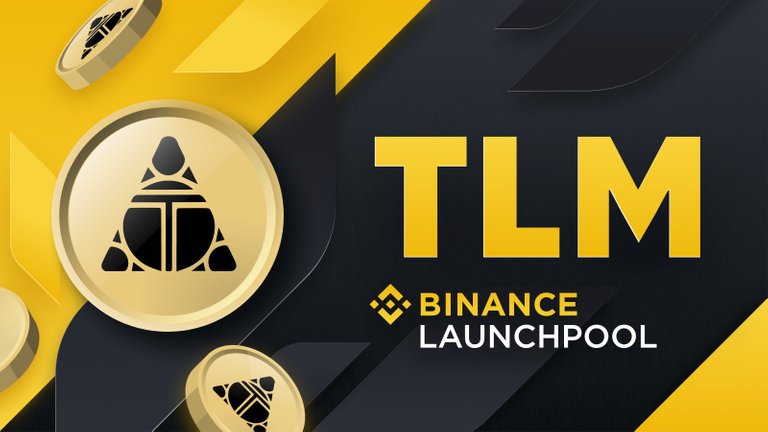 Image
source
The total Launchpool coin reward is 150,000,000 TLM. BNB holders will be allocated 80% of the total rewards, BUSD holders will be allocated 20% of the total rewards. Farming Period: It will be between 2021-04-07 00:00 AM (UTC) and 2021-05-06 23:59 (UTC). The TLM token will be listed on Binance on 2021-04-13 06:00 AM (UTC), and will be listed with TLM / USDT and TLM / BUSD pairs.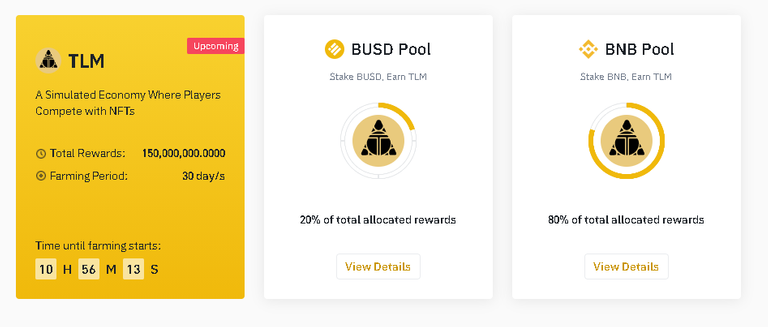 Binance has supported 18 new projects so far, this will be the 19th project. Launchpool will distribute 150 million TLM tokens. 120 million of the rewards pool is reserved for those staking with Binance Coin (BNB), and 30 million for those staking with BUSD. TLM, which has a total supply of 10 billion, is compatible with Ethereum and Binance Smart Chain.
BNB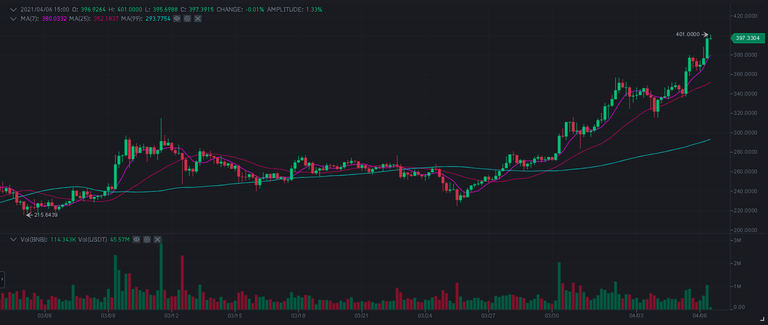 After the announcement, BNB broke the all-time record, reaching as high as $ 401. In the last 24 hours, BNB has increased by about 10%. It is currently trading at $ 397. Binance's announcement of new events and projects affects the BNB price upwards. Therefore, it should not be difficult to predict that BNB will move higher. In this project, too, since the majority of the prize distribution will be made to BNB holders, the BNB price may continue to rise during the day.
Alien Worlds
Alien Worlds is an NFT metaverse where you can collect and play unique digital items, earn tokens by making discoveries or investing.
You can farm Trilium and NFTs within Alien Worlds by playing the mining and fighting games and by owning land where you charge rental commission.
Planets are also be free to pay out Trilium.

Receive Trilium and NFTs (digital items on the blockchain) for mining on Alien Worlds
Buy and own Land and earn commission.
Stake your Trilium and boost your Planet's rewards.
Battle against other explorers for glory (and NFTs!)
Also tomorrow (between 2021-04-07 07:00 and 2021-04-07 11:00) only BNB holders will be able to participate to buy before Tokocrypto (TKO) is listed. But for Tokocrypto (TKO) participation, the BNB Hold Calculation Time was at 2021-03-31 03:00.
Posted Using LeoFinance Beta