As the number of people registered with Binance increases, the use of Binance Futures increases. Binance's crypto derivatives platform Binance Futures has reached record levels with the participation of investors. Compared to last year, this number has increased by 3,900% this year.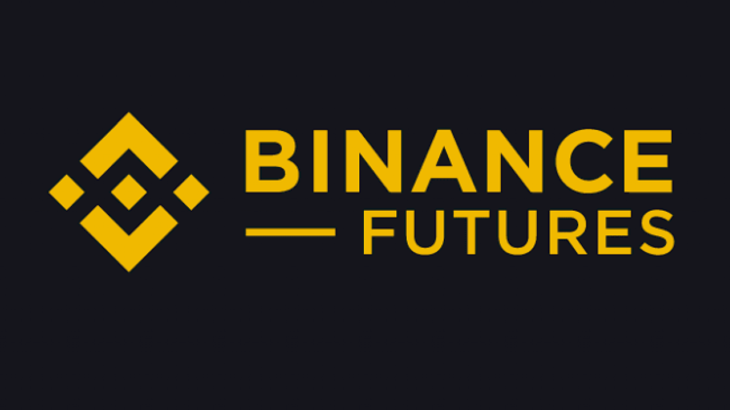 Source
According to the data shared by Coingecko, the open interest rate on the derivatives platform has grown to more than $ 10 billion per day and thus a growth of approximately 3900% in 1 year. The daily volume is over $ 50 billion.
Why Futures started gaining record level of attention
In the use of futures, investors can trade on an asset even if it does not belong to the asset itself. But you have to make a guarantee for this. In short, you can trade up to 125 times your account balance (If you do not know how to use futures, never participate without a detailed review.). You can adjust the leverage according to the level you want such as x10, x20 ... x125.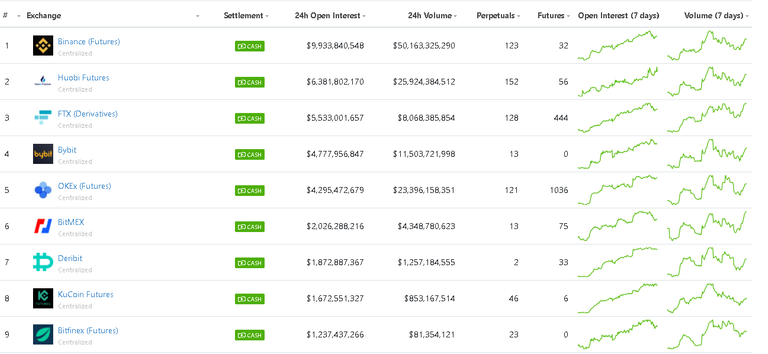 source
Why Binance Futures
Binance launched Binance Futures, a futures trading platform that allows traders to open long and short positions using leverage. Binance users are very easy to switch to Binance Futures, as the use of Binance Futures is very similar to the exchange's spot market interface. This convenience also increases users' participation in Binance Futures.
Recently, interest in cryptocurrencies has increased at a record level, institutionally and individually. This increase has a big impact on the increase in trading in cryptocurrency exchanges. Considering these, the use of tools in cryptocurrency exchanges is increasing at the same level. But it seems that interest in Futures has increased more. Binance Futures usage alone increased by 3,900% in 1 year.
Futures are very useful for many investors. You can buy or sell more for a cryptocurrency that you think will increase or decrease.
Posted Using LeoFinance Beta