Bitcoin Is The Most Certain Thing In A Very Uncertain World
"Bitcoin is the most certain thing in a very uncertain world," MicroStrategy CEO Michael Saylor said in an interview with The Block. Saylor bluntly states in the interview that he has no concerns about Bitcoin.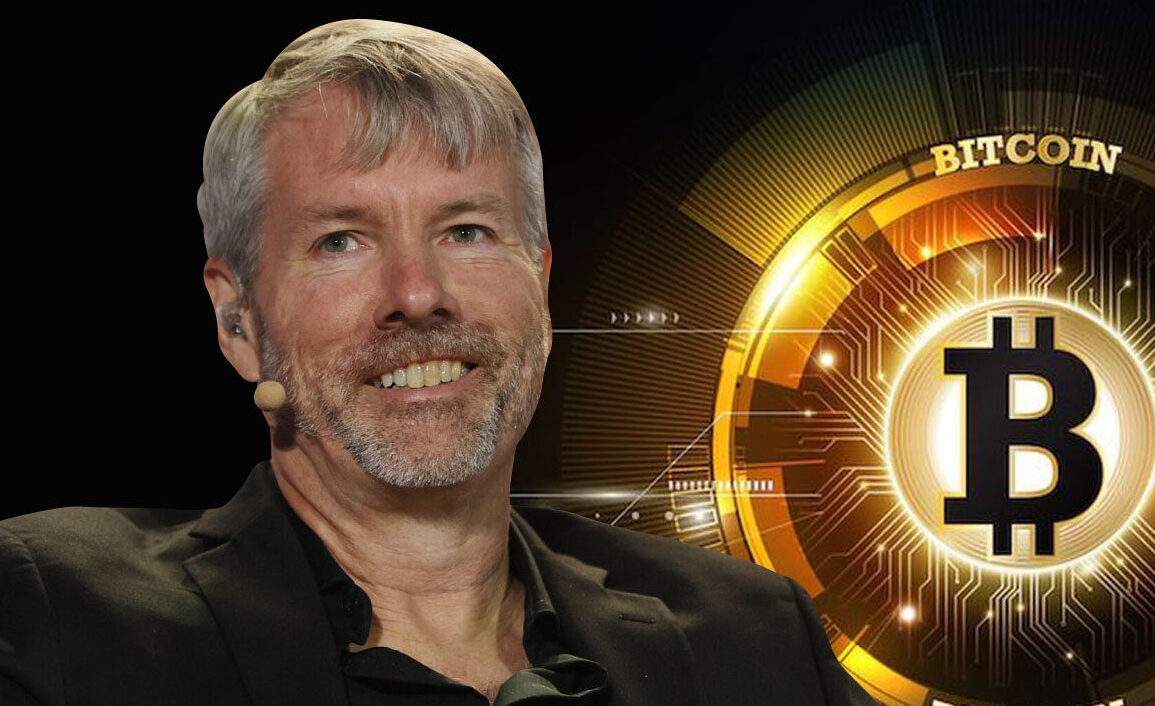 Source
MicroStrategy CEO Michael Saylor says Bitcoin's short-term volatility doesn't matter, and most people still don't understand Bitcoin. According to Saylor, when people become aware of what Bitcoin is, they will understand that its current volatility does not matter at all.
According to MicroStrategy CEO Michael Saylor;
Bitcoin is the most certain thing in a very uncertain world, it's more certain than the other 19,000 cryptocurrencies, it's more certain than any stock, it's more certain than owning property anywhere in the world. Click for the full interview.
Michael Saylor's software company owns about 129,218 Bitcoins, including subsidiaries, And he states that the company has no plans to sell in any way.
I can say that I absolutely agree with MicroStrategy CEO Michael Saylor's views on Bitcoin. If you are experienced in the crypto market and make your investments consciously, you know that short-term price volatility is not important at all.
I am a long-term investor, so the price volatility of the cryptocurrencies I invest in is not important to me. I just like to increase my crypto holdings when their price drops. But it doesn't matter to me which way prices go, as I don't intend to sell them in the short term. The increase in the price is psychologically comforting. But even if Bitcoin drops to $ 10,000 or rises to $ 100,000, I do not plan to sell it.
In short, I have no plans to sell, but when Bitcoin exceeds 200K, I can start making plans and strategies to sell. But I still don't think I can give up on all of them.
I am of the same opinion for all my investments, not just Bitcoin.
Currently, HIVE is trading at $0.56. When HIVE reached $3.4, it never crossed my mind to sell. Honestly, I don't think I'll ever sell it even if it reaches $10. Wherever the HIVE price goes, I will continue to hold it until 2030. I think it's the only asset I've considered the longest term. I think a lot of people still don't realize the power of HIVE. I hope we all realize that.
I can say the same about LEO. Isn't LEO really incredibly cheap? I really could not have imagined that I would buy LEO at these prices. And I can clearly say that I am very happy that LEO has dropped to these prices. I started buying LEO at cheap prices this week, I'm waiting for June 15 to power up my power. If you haven't read it yet, I suggest you take a look at @leogrowth's post. Leo Power Up Day is now a thing! - Join and win a Dolphin size delegation


I bought 260 LEOs, and will continue to buy, It's amazing to buy LEOs at cheap prices. I can say that I am staking without waiting for my daily earnings. I will be attending the LEO Power Up Day on June 15th with just my purchases.
I totally agree with Michael Saylor, and by adding I say; Bitcoin, HIVE and LEO are the most certain things in a very uncertain world.
Posted Using LeoFinance Beta
---
---