Coca Cola Prepares to Enter the NFT Market. Will Auction First NFT Collection at OpenSea.
Recently, non-tradable tokens (NFT) have become the focus of different projects in many industries. Participation in the NFT market is increasing day by day. Taking advantage of the power of blockchain technology, NFT and the game market seem to increase in popularity in the coming months. Many different industries are participating in the NFT market. Coca Cola is also preparing to enter the NFT market. It will put its first NFT collection up for auction on OpenSea.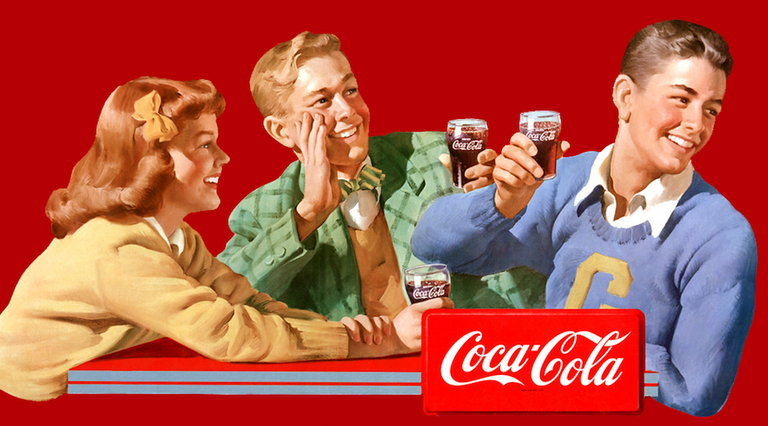 source
Coca Cola, one of the largest companies in the world, will make its first NFT collection sale on the OpenSea platform on July 30. Coca Cola has chosen a special day, Friendship Day, for this sale. The auction, which will start on 30 July, will last for 4 days. Global Coca-Cola Trademark President Selman Careaga said that we will donate the proceeds from the sales to our friend and partner Special Olympics association.
The first NFT collection to be put up for auction by Coca Cola will cover the most special moments and will be themed on friendship and joy. In general, there will be moments that we see in Coca Cola commercials. The sound of the Coca-Cola bottle opening, the pouring of Coca-Cola on the ice, the special image of the brand and the moments we see and get used to in similar advertisements will be auctioned as NFT.
Recently, decentralized finance (DeFi), NFT and blockchain games in the crypto markets have been attracting great attention by many companies and investors. DeFi platforms are attracting more and more investors day by day. Similarly, the NFT market and blockchain games are gaining a lot of attention. That's why giant companies are entering or preparing to enter these markets. Coca Cola did not remain indifferent to these developments and entered the NFT market, which is the most popular market of recent times. The entry of a giant company like Coca Cola into the NFT market will attract the attention of many people and will be beneficial in the growth of the NFT market.
Recent developments show that DeFi, NFT market and blockchain games will continue to attract more attention and grow more. In the future, the participation of giant companies from many sectors will increase.
Posted Using LeoFinance Beta
---
---