Grayscale Signs Agreement with BNY Mellon, One of the World's Largest Banks for Bitcoin ETFs
Grayscale, which manages over 30 billion dollars of digital assets, made an important deal with one of the largest banks in the world, BNY Mellon, with 41 trillion dollars of assets. According to this agreement, BNY Mellon will provide the accounting and management of Grayscale Bitcoin Trust (GBTC) shares from October.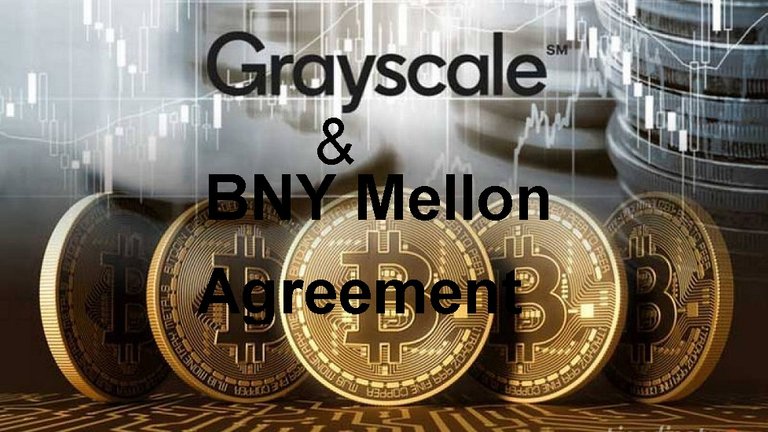 Grayscale, which contributes greatly to the use of Bitcoin as an investment tool and serves corporate companies in general, announced today that it has made an important agreement. According to the agreement, Grayscale will leave the accounting and management of Grayscale Bitcoin Trust (GBTC) shares to BNY Mellon as of October 1, 2021. In addition, BNY Mellon will also provide the transfer transactions of the fund in case the Grayscale Bitcoin Trust turns into an ETF in the future.
BNY Mellon is very interested in the crypto market. BNY Mellon said in February that it would allow customers to hold and trade digital assets in the future. This process is expected to begin in 2021. Knowing that BNY Mellon is closely interested in crypto markets, Grayscale has included the world giant bank in its own work with its new agreement. In addition, Grayscale said in a previous statement that they will convert the Grayscale Bitcoin Trust into an ETF and that they are planning to do so. With this agreement, they have fulfilled their commitment.
Many banks around the world are in a great race to provide crypto asset services to their customers. While some banks are announcing their work and plans, others are still in the thinking phase. But the biggest ones have already stepped up their work. Other banks probably want to see their results. Interest and participation in the crypto market is increasing day by day. Also, many people and institutions that engage in traditional financial transactions follow the crypto market. These individuals and institutions have increased their crypto-related demands from the banks they work with. In other words, they want the banks they work with to provide crypto services. Banks know very well that if they cannot meet these demands, they will lose their customers.
Thank you for reading. These are my thoughts. What do you think about this article?
Posted Using LeoFinance Beta
---
---