HIVE is in a steady uptrend. How high can this month go?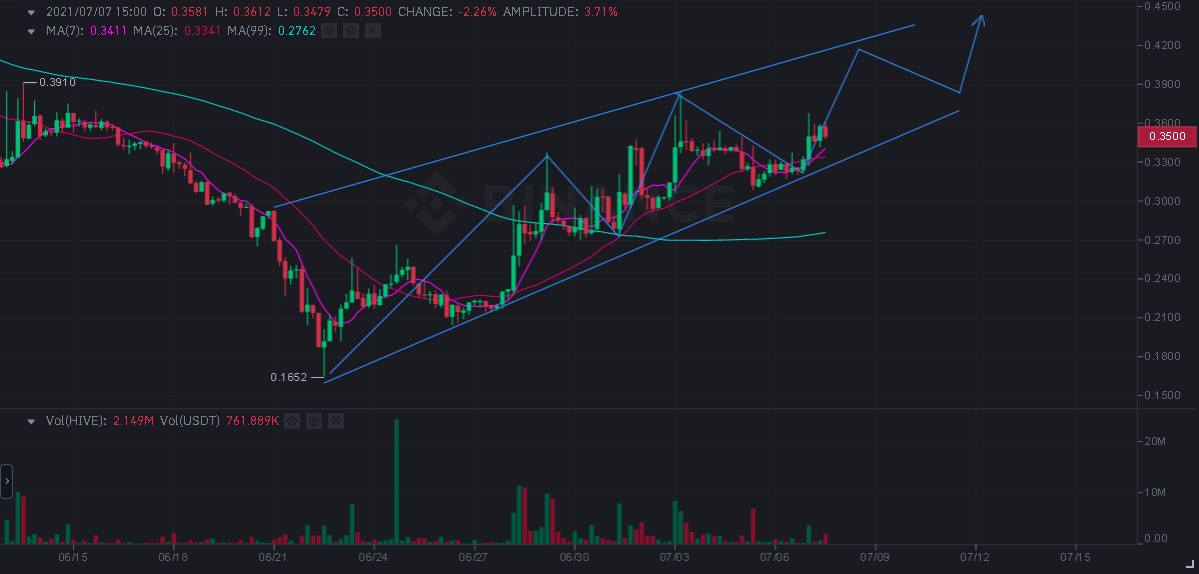 The volatility still continues in Bitcoin (BTC), which ranks first in terms of market cap. Also, the volatility in Bitcoin continues to affect many cryptocurrencies. HIVE, like many others, has been affected, and it fell as low as $0.16 last month. However, according to the latest data, HIVE managed to get out of this situation and started a steady uptrend.
The extreme volatility in Bitcoin (BTC) remains, but strong cryptocurrencies have outstripped this and are on the rise. After falling as low as $0.16 2 weeks ago, HIVE has entered a bullish trend again and continues to rise steadily. It rose more than 100% in 2 weeks.
HIVE is up 8% today and is currently trading at $0.35. It seems that investors are returning to HIVE and there are new entrants. If HIVE continues its steady rise, it will surpass $0.5 this month. It can reach even higher. Additionally, I think HIVE could reach $3 by the end of this year.
I can say that it is still not too late to invest in HIVE.
Thank you for reading.
These are my thoughts. What do you think?
Posted Using LeoFinance Beta
---
---