How Will Crypto Markets Be Affected During The Biggest Grayscale Bitcoin Unlock?
Grayscale is one of the largest Bitcoin funds, with a total value of around 650,000 BTC. The six-month lock-in in this fund expires this month. About 5% of them will be unlocked. In other words, approximately 40,000 BTC worth of shares will be unlocked, which can significantly affect the markets.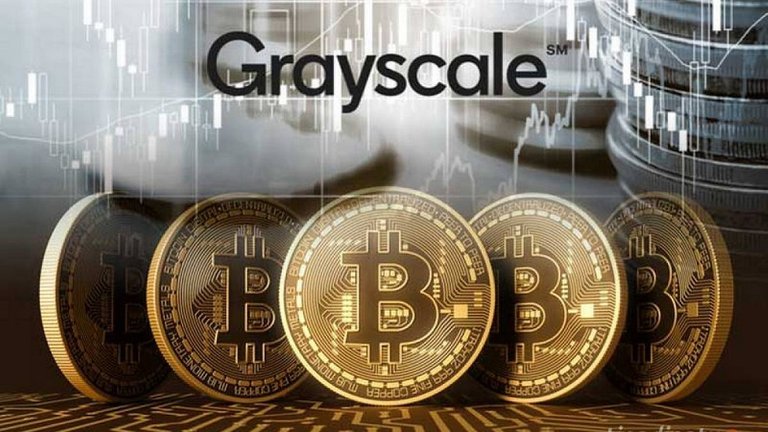 The majority of Grayscale Bitcoin Trust (GBTC) holders, which will be unlocked this month, are institutional. After unlocking, trading will become open for GBTC holders. Some may sell, while others may continue to hold. If most of them decide to sell, it will negatively affect the markets. This may cause Bitcoin (BTC) to decline to $25,000. Maybe even further down.
But those who invested in this fund 6 months ago, that is, those who bought GBTC, are at a loss according to the current prices. They may choose not to sell to avoid loss. Or they can plan to sell over $40,000 to sell without loss. Or they can hold it for a long time to make a profit. In addition, among the investors, there are those who have invested by borrowing. They need to buy BTC from the market to be able to get a refund.
In short, the unlocking of GBTC worth 40,000 BTC is certain to have a significant impact on the markets. But it is very difficult to know in which direction it will affect. If investors sell their shares, many cryptocurrencies, especially BTC, will be adversely affected and a rapid decline may occur. But in general, institutional investors want to profit from their investments, so even if they want to sell, I think they will not rush.
In other words, some will want to sell their shares, but I think they will wait for the right time to do so. So they will wait to sell at the same price as they bought it. I think the vast majority will hold their shares to make a profit. In addition, borrowers will buy BTC from the markets. This may cause Bitcoin (BTC) to rise.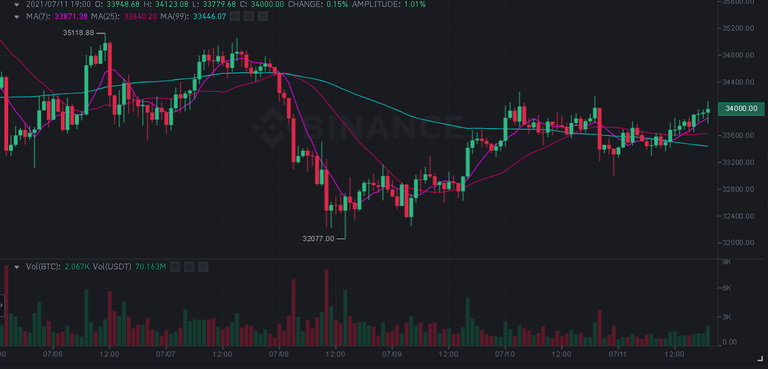 Bitcoin (BTC) is currently trading at $34000. After Thursday's drop, BTC is trying to recover. BTC has been charting V for weeks. It is stuck between $32000 and $35000. In the coming days, there will be a break on one side. On the one hand, it could start a fresh increase by surpassing $35000, but on the other hand, it could start a fresh decline if it loses the $32000 support.
Posted Using LeoFinance Beta
---
---