SEC Approves First Bitcoin ETF in US News Raises Bitcoin To 60K. What Does It Mean for the SEC to Approve Bitcoin ETFs?
Bloomberg's news that the US Securities and Exchange Commission (SEC) has approved Bitcoin futures ETFs has caused Bitcoin to rise as high as $60,000. According to information obtained from anonymous sources, the US Securities and Exchange Commission (SEC) will allow ProShares Bitcoin Strategy ETF and Invesco Bitcoin Strategy ETF to begin trading next week. If the SEC allows Bitcoin futures ETFs, they will be the first Bitcoin-tied ETFs approved in the US.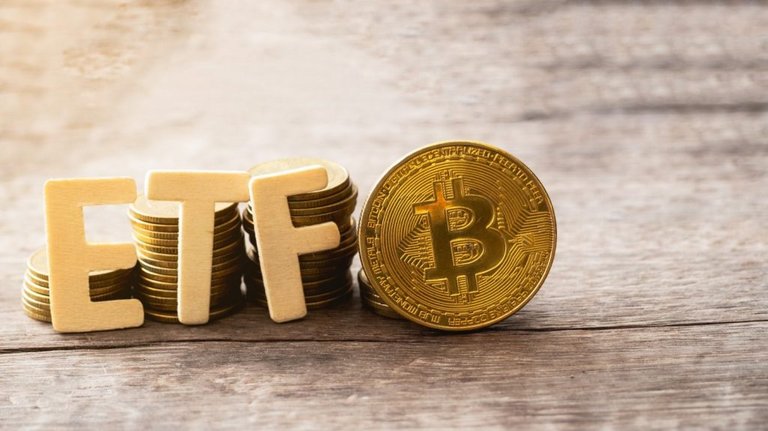 Source
Bitcoin investors welcomed the news that the SEC will approve and allow trading of Bitcoin futures ETFs next week. ETFs are defined as exchange-traded funds. An ETF gives retail investors exposure to the price of an asset without actually buying it. In other words, Bitcoin futures ETFs allow retail investors to trade at the price of Bitcoin without actually having to buy Bitcoin.
However, ETFs tied to futures contracts do not meet the expectations of investors in the crypto market. Because these are not pure Bitcoin ETFs. But even its adoption in this way is promising for the future. And the fact that these ETFs are the first Bitcoin futures ETFs to be approved in the US will be an important step towards the adoption of both the crypto market and cryptocurrencies. Until now, traditional investors interested in the crypto market were investing in the shares of companies holding Bitcoin, such as Coinbase. Once Bitcoin futures ETFs are approved, investors will be able to invest in ETF shares with exposure to the Bitcoin price, even if they are not actually buying Bitcoin.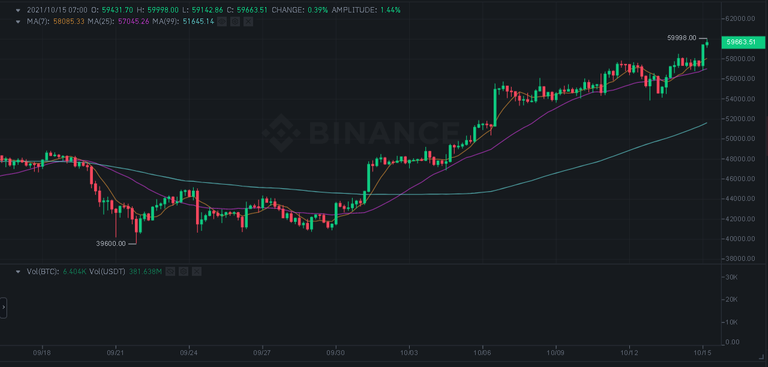 After the news that Bitcoin ETFs would be approved, Bitcoin increased by about 4% to $ 60k. Although it has not been successful in exceeding $ 60,000 for now, it has tested around $ 60k. Bitcoin reached this high for the first time since April 18 today. Bitcoin is currently trading at $59,663, only 8.7% away from the all-time record. Bitcoin made this rise with the news that Bitcoin ETFs will be allowed, it could break the all-time record after the SEC announces that it is allowed. In recent days, everything has been going positive on the Bitcoin side, with new developments, Bitcoin accelerates the rise it started and signals that it can move higher in the coming days.
Posted Using LeoFinance Beta
---
---