What Does It Mean If Steam Bans NFTs and Blockchain-Based Games?
Ignoring or banning innovations in technology and finance in the developing world is nothing but a waste of time and money for countries and companies. Those who have ignored the crypto market for years and tried to ban it now have to accept it and even make plans to enter the crypto market.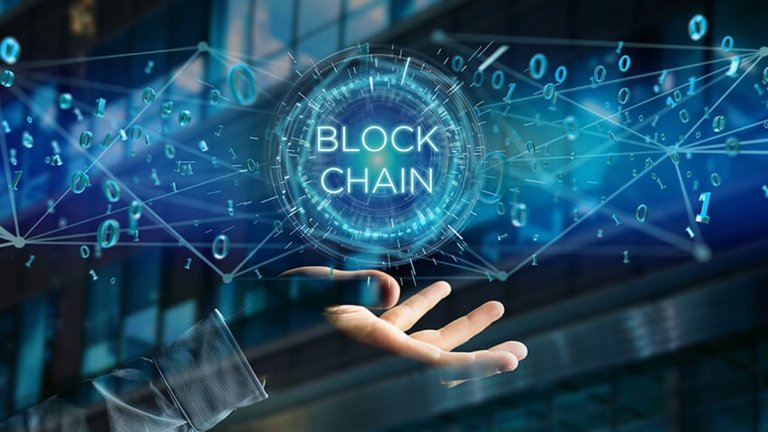 Source
Many countries, giant banks and financial institutions have ignored and tried to ban the crypto market for years. But banning a decentralized currency and platforms was not possible, and many eventually had to accept it. Many are now looking for ways to enter the crypto market. Thanks to the prohibitionist mentality, decentralized finance (DeFi) has grown day by day. Investors have discovered that it is more profitable and better to use decentralized currencies on decentralized platforms than in the traditional financial system.
Recently, investors and gamers have had an incredible interest in NFTs and blockchain-based games. Therefore, the NFT market and blockchain games started to grow and increase rapidly. It looks like they will continue to grow day by day. Steam, the world's largest game store and distributor, has announced that it will ban applications based on blockchain technology that exchange or allow cryptocurrencies or NFTs.
This ban decision of Steam really surprised me. Perhaps Steam sees decentralized currencies and blockchain games as a risk to itself. For example, they may think that their profits will decrease or something else, but it is surprising that they prefer to ban rather than produce solutions for such a growing market. Some games will have problems with this ban, but will come up with their own solutions in the future. I think that those who prefer this and similar prohibitions will have to change their minds in the future, if not today.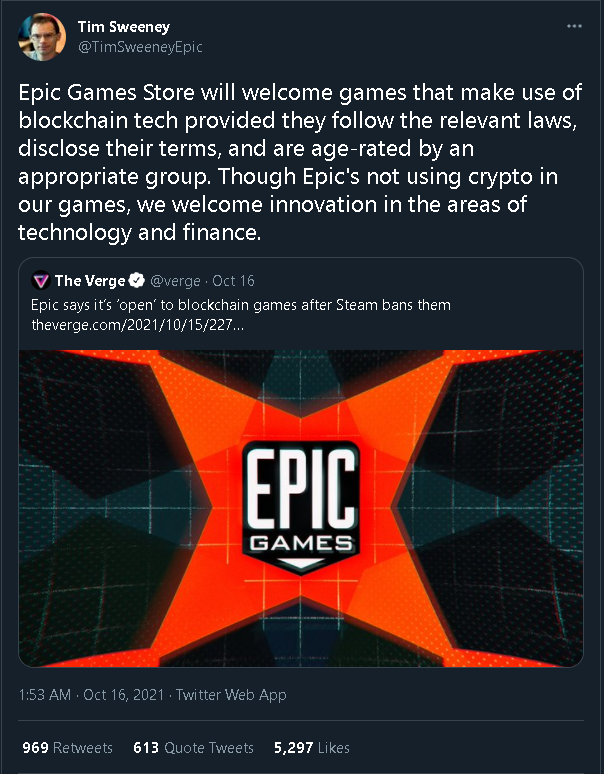 Source
Epic Games had similarly made a negative statement about cryptocurrencies and blockchain games, but they seem to have changed their minds. Tim Sweeney, CEO and founder of Epic Games, announced that they will accept games that benefit from blockchain technology. Tim Sweeney's making this statement after Steam's ban announcement, Epic Games seems to want to seize this opportunity.
I think decentralized apps or games don't need central stores or central distributors. And after this ban, game developers realized that they needed a decentralized solution. Maybe it will take some time, but I think it will be better for the future. We realized that it is better and more profitable to operate and trade decentralized currencies on decentralized finance and exchanges. Similarly, it would be better if decentralized games are on decentralized platforms. I think innovators and entrepreneurs who want to seize this opportunity have already started making plans for decentralized solutions.
In short, ignoring and rejecting innovations in technology and finance will cause you to lose customers, time and money. The crypto market, NFT market and blockchain games continue to grow and strengthen day by day. Although countries and giant companies opposed them, they could not prevent them. The crypto market, which is growing day by day, has always found its own solutions and will continue to find it and will continue on its way.
Posted Using LeoFinance Beta
---
---