There are a number of different tokens on Hive-Engine. This is an update post on price movements and possible reasons for these movements.
$DEC
With all the news around the impending land pre-sale, it is not surprise that $DEC (Dark Energy Crystals) has made a move up towards the pegged price of 0.001c per DEC. As the pre-sale event is occurring on 7th November, buyers are accumulating hence the value increase.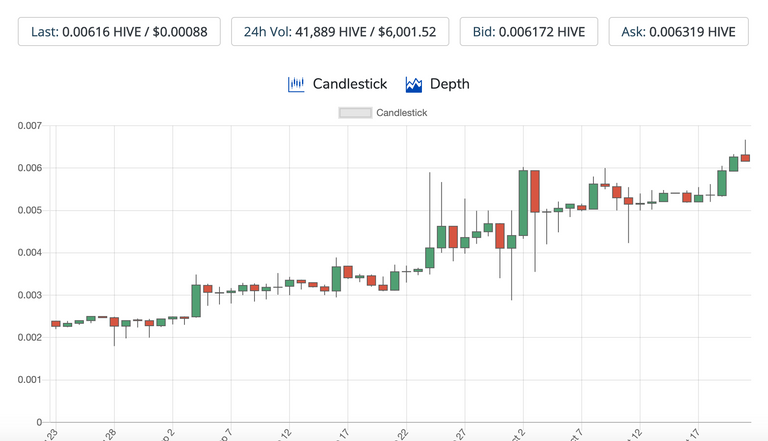 $BLURT
This is the token of an alternative blogging platform to #HIVE. It has seen an increase over the past few days and is fluctuating at the moment with low liquidity.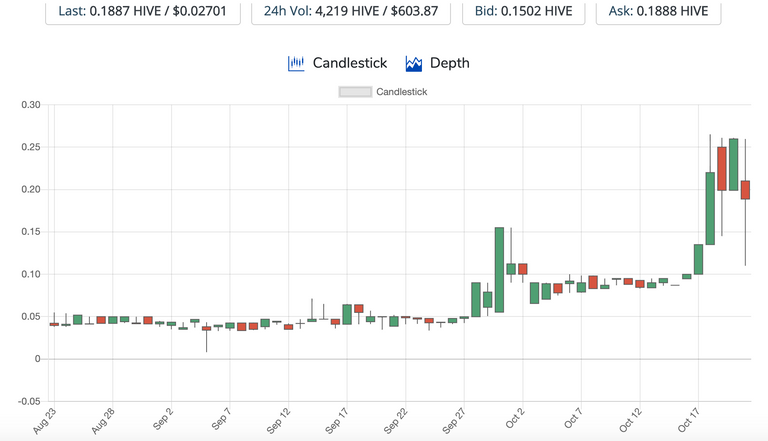 $LEO
$LEO has had a rise and fall in price. The wLEO hack had an impact on the price and it fell sharply before stabilising at around 1 HIVE/LEO.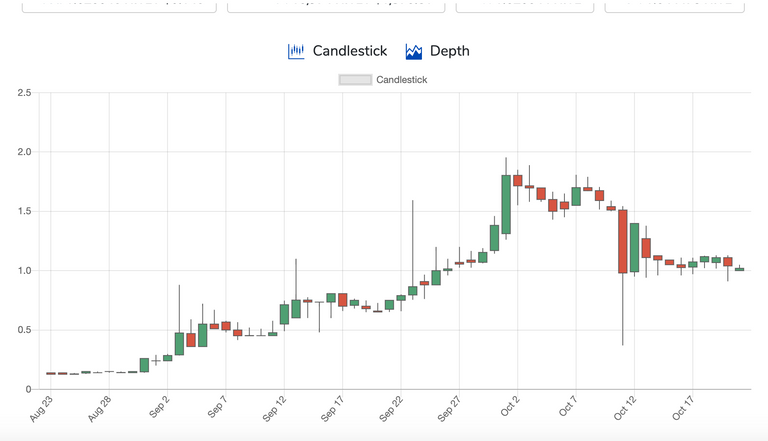 $PAL
The Palnet token has seen an increase in price recently with some nice wicks on some short candles. There are rumours of an announcement pending which could be a reason for the price increase.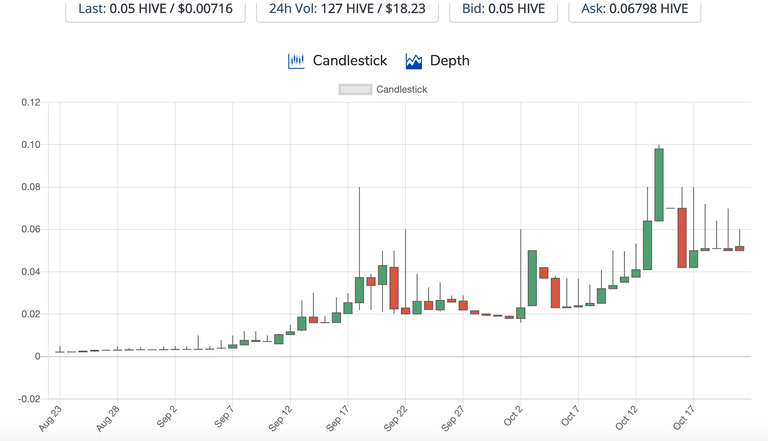 $WEED
The token of the WeedCash community has been holding up well in price. A few weeks ago saw a jump to it's current price level and this has been maintained.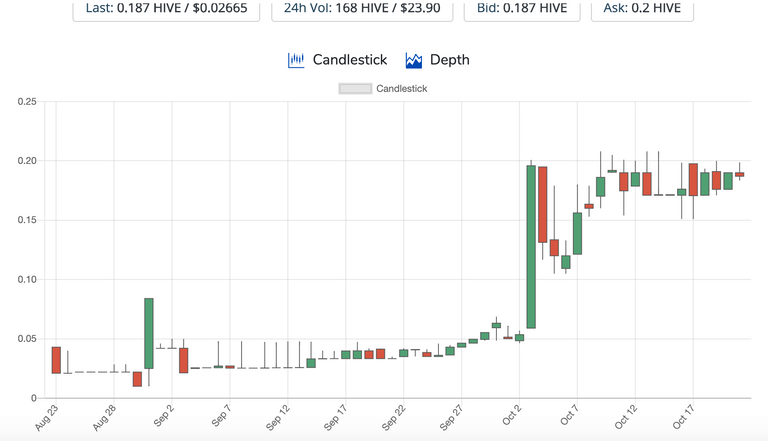 $SPORTS
A cheaper token for the SportsTalk community, the price has jumped dramatically in the past day (although with lower liquidity). I am not that active in this community so I am not sure of why the price increase.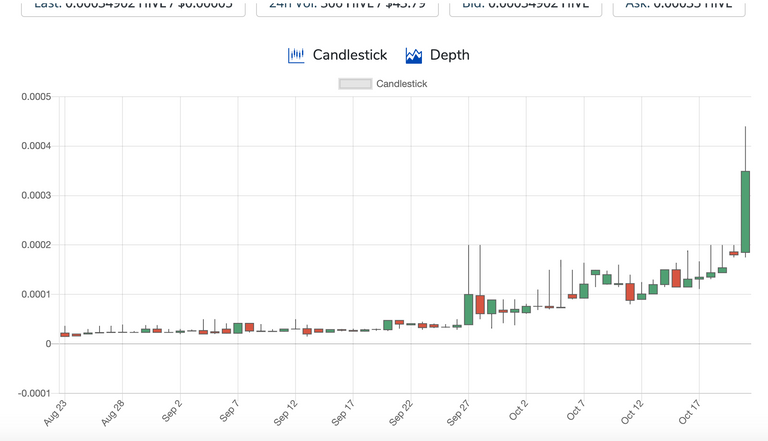 There are many other tokens to look at and analyse. Most of the layer 2 tokens on Hive-Engine seem to be gaining in price and buyers are on the buy.
Thanks for reading.
---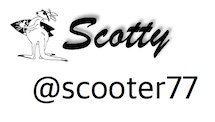 Posted Using LeoFinance Beta