After posting about the largest gold nugget ever discovered, The Welcome Stranger, I have some more nuggety information for you.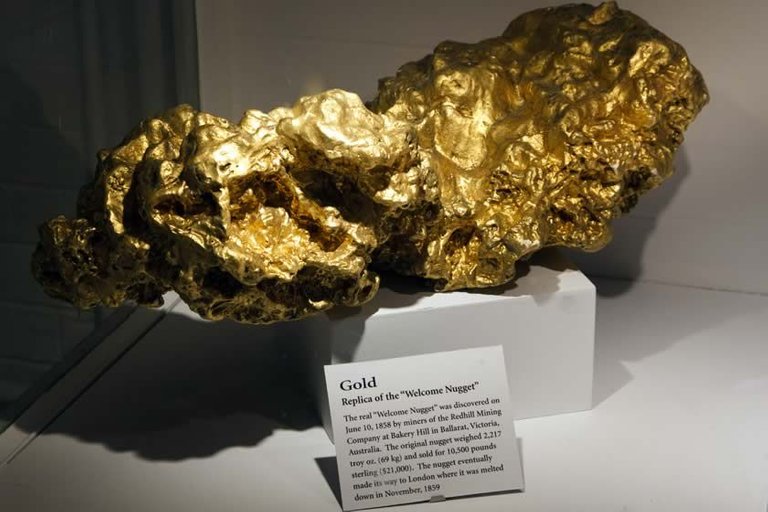 In June 1858, The Welcome Nugget was discovered in Ballarat, Victoria, Australia. At the time, it was the largest gold nugget ever discovered weighing in at 2,218 troy ounces (69.0 kg). The Welcome Stranger nugget was unearthed a decade later to become the largest, but the Welcome Nugget still holds the record for the second largest pure gold nugget at 99.6% purity. The nugget was unearthed by a group of Cornish Miners working for the Red Hill Mining company. One of the miners, Richard Jeffery, took it home in a wheelbarrow and stored it in the oven until the morning.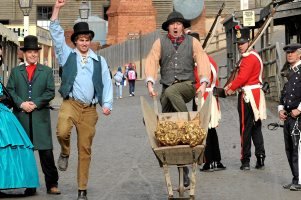 After showing the nugget off to crowds in Melbourne, The Welcome Nugget was eventually sold for 10,500 pounds and shipped back to London. The Royal Mint then melted the nugget down into Gold Sovereigns.
A replica now stands in the Ballarat Gold Museum.
Thanks for reading.
---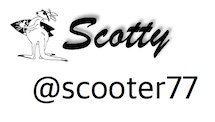 Posted Using LeoFinance Beta