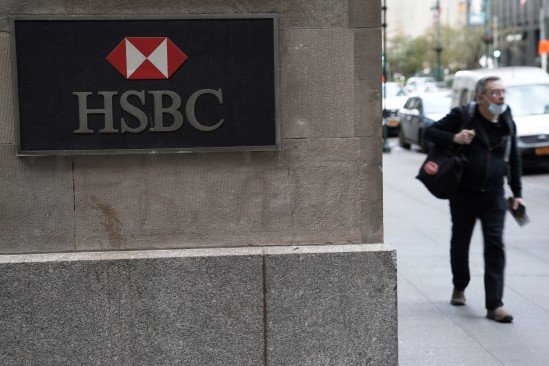 HSBC's head honcho Noel Quinn and other senior executives are now hot-desking at the bank's HQ, after their offices were turned into meeting rooms and collaborative spaces, reports the Financial Times.
Quinn said that since he and his senior colleagues were often working abroad and the company is moving towards hybrid working, it was "unnecessary" to retain private offices for them. This comes as HSBC plans to cut 40% of its office space globally.
HSBC Executive moving to hot desking and freeing up real estate. Many companies are going straight to hybrid/hotdesk working. Expectations needs to be managed and where possible have trial periods to test what is working and what is not.
For all those wondering how office work will look like after Covid 19 era here is one example. HSBC announced changes and scrapped 42nd executive floor. Hot desk even for top executives.
Less office space needed, hybrid model of home office, hot desk office and work travel coming.
The only way it should ever be, creating hierarchical divide dates back to the 80's and is not synonymous with the environment in which we operate in today.
I think it would be a missed opportunity if, having gone through so much change over the last 15 months, we just drift back to our old ways of working. We need therefore to take all that we have learnt about the changing world and different working styles to make sure the future is different to the past.
Thinking about the role of Top Executives - one of the first qualities that comes to mind is positive and far-reaching influence. Great leaders don't simply tell their teams what to do - they build a great team of leaders who embody the culture of collaboration, innovation and transparency, showing them the way and explaining how they'll get there.
Sharing the workspace with people can actually fuel Innovation fresh thinking, relentlessly challenging the status quo and coming up with better ideas to meet today's business requirements in a world of change.
This may further help brining a leader closer to the team now and interact more, exchange ideas and get inspired while reducing hierarchical patterns.
For any senior business leader - being connected to the people you work with is a major factor in the success of your company.
So, Break down barriers to speaking with you, make yourself as available as you can, spitball ideas with teams and keep an eye on the culture.
HSBC is reducing headcount by almost 40,000. If executives are expecting their employees to make changes, then its only correct for executives to set an example. Many companies moving forward will adopt the hybrid working model in which colleagues can work partly at the office, and partly at home. Having said that, searching for a different desk every time I walk into the office is not ideal. Hopefully this is done to cut costs on office space, and not just to boost collaboration.
There is an argument for some individuals to have their own office - folks on the autism spectrum often can perform very well if given access to a familiar space to be alone, however its not about seniority of job function as much as it is about personality and way of working. Leaders need to be seen, heard and engaged with. The days of hierarchical exclusion are over in global business, flatter organizations have emerged as clearly more flexible, more capable and more successful. Data and knowledge is the great leveler, only a fool cuts themselves off from the brilliant talent they hire.
Posted Using LeoFinance Beta