American banking giant JP Morgan reported that Ethereum should surpass Bitcoin in the long run.
American banking giant JP Morgan continues to change its anti-cryptocurrency view. JP Morgan, which has made significant progress in adopting crypto money, also included Ethereum in its "North American Fixed Income Strategy" report dated April 27, 2021.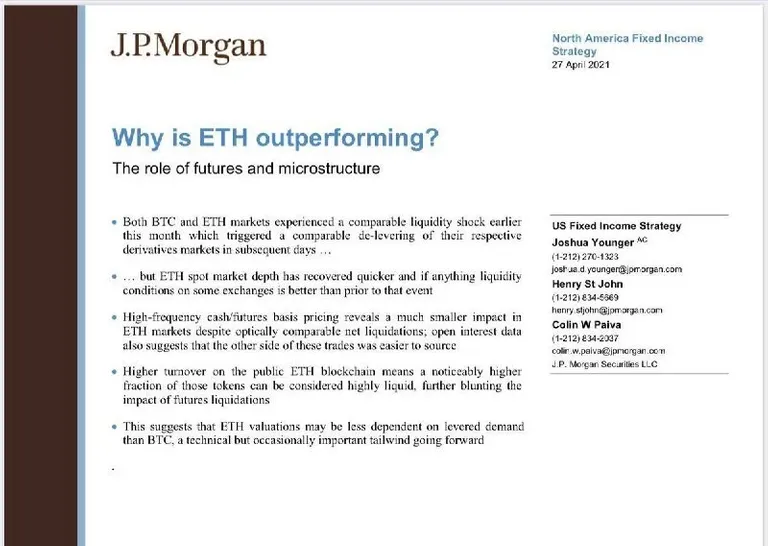 Of particular note in the report was this page, where JP Morgan argued that Ethereum performed much better. However, JP Morgan, by comparing Bitcoin and Ethereum, suggested that Ethereum should surpass Bitcoin in the long run.
In addition, it was reported that Ethereum's spot market recovered much better than Bitcoin or any altcoin in the decline last week.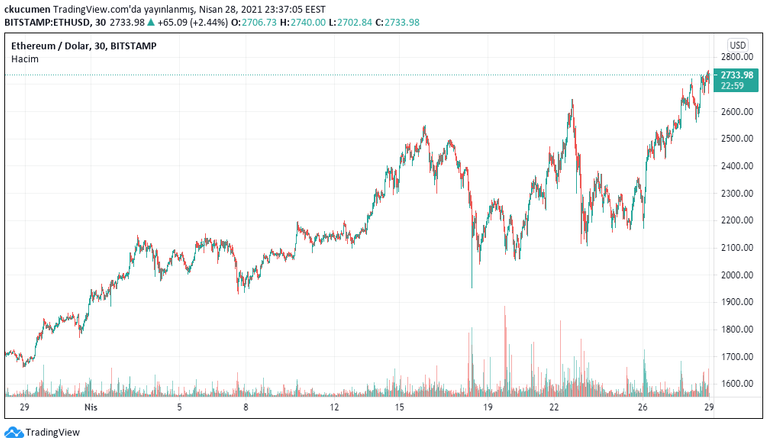 Looking at the Ethereum chart, it can be observed that every day it is heading towards a new record. With its rising price and rapid recovery, it may have attracted the attention of a banking giant like JP Morgan.
While Bitcoin Compete With Gold, Ethereum Is The Backbone Of The Cryptocurrency Economy!
There was another page in the report that attracted attention with its Ethereum beauty. On this page, it was commented that Bitcoin is more of a crypto commodity than a currency and competes with gold, while Ethereum is the backbone of the cryptocurrency economy.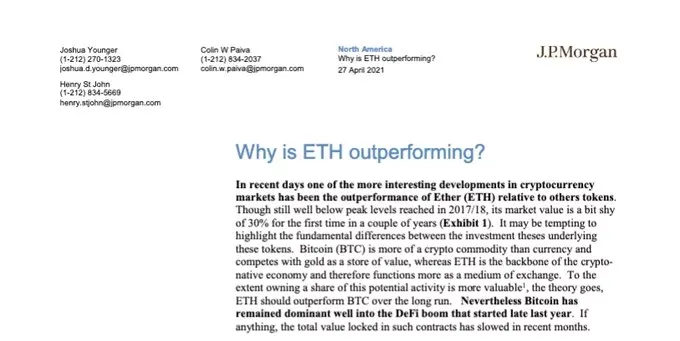 In the report, which also referred to the market dominance of Bitcoin, it was stated that even in the DeFi boom that started towards the end of last year, Bitcoin did not lose its market dominance.
Posted Using LeoFinance Beta