Yesterday when I was Checking my timeline of #Facebook profile, suddenly my finger stopped on a post by Shati Akter. She is on my friend list, but personally, I don't know her. She posted yesterday on his FB profile in our native language (#Bangla).
"আমি খুব অসুস্থ, দয়া করে আমাকে কেউ 250 টাকা ধার দিবেন, আমি ডাক্তারের কাছে যাব" (In Bangla).
"I'm very sick, would anyone help me with the amount 250 BDT, I will visit a doctor" (English Translation of Shati Akter FB Post)
At first, I feel very sympathetic for her. Maybe she is in very trouble and decided to help her with the money 250 BDT. Then I noticed there was a very big list of comments under her post. I read out the maximum number of comments then checked out her FB profile. Finally, I was able to know that she is a cheater. She used to cheat people by posting such kind of emotional posts on her timeline or she used to get sympathy from others in this way.
Luckily I got her on FB Messenger and asked her "Do you know the meaning of Poverty?" ‍She replied, "was I trying to get the definition of poverty from a poor one". I had nothing to say to her because I became double confirm that she is a Cheater or emotionally Blackmailer on the social media platform.
Note: Please be aware of such kind of people in your real life and in your virtual life.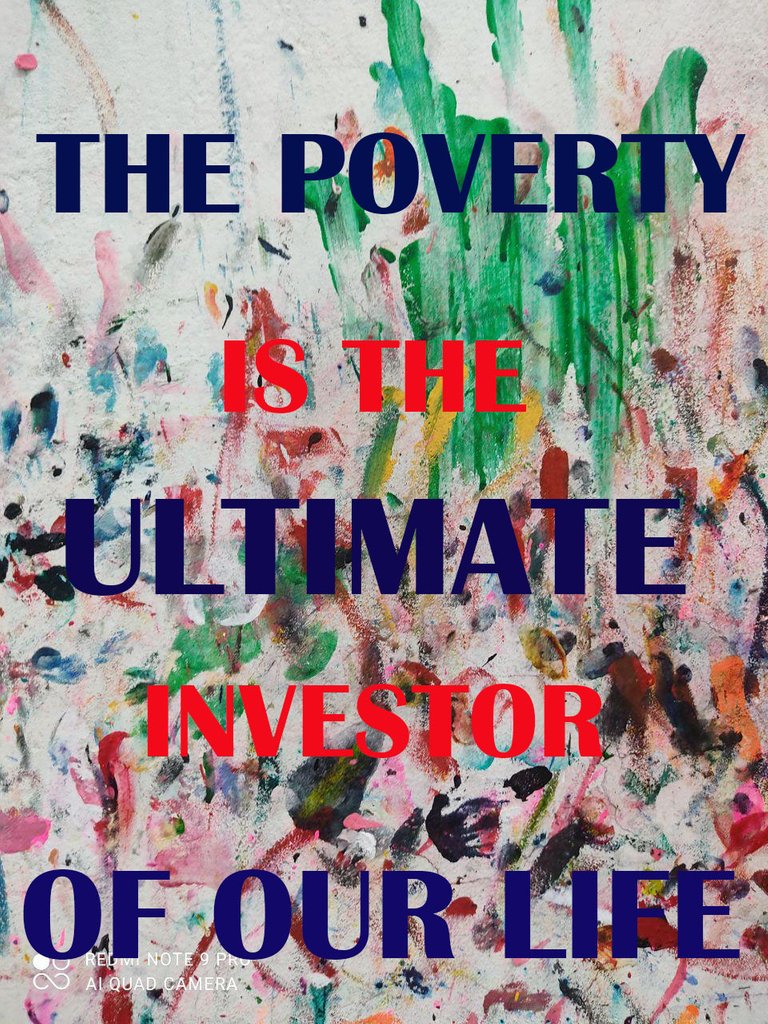 The Best Investment For Our Life:
What do you think could be the best investment in your life? Most probably you are thinking about "Education". Yes, I also agree with you. But there has a little confusion about this. Education could not be an investment for anyone. Education is the best tool or way of being prepared for your life. Education is the best way to represent you as a perfect social human being.
Then, what is the best investment in our life? The Positive Attitude is the best investment for every human being. Let me explain, Our positive attitude is the deadly combination of our responsibility, sincerity, our knowledge, our thinking, our ability, our approach, our passion, and our ultimate behavior.
The Ultimate investor of our Life:
You will hardly found very successful people in the whole world, belonging from a very rich family. What is the reality behind it? If people are belonging to a rich family they have attitude problem? No, absolutely not, maybe there has no problem with their attitude but they must have a great lacking of a positive attitude about life. Because they didn't read out the most important chapter of the book of life named "The Reality".
As I said " the Positive Attitude is the deadly combination. If we are not successful in the way of our life, maybe we are missing something very important from the deadly combination of Positive Attitude.
Poverty is another name of the book "The Reality". Poverty never defines by representing Poverty. Poverty unites the small parts of our positive Attitude very strongly not only that, poverty never behaves in the opposite way. That means there has no chance of back to the previous position.
Nobody is rich in this universe, poverty is always with us, let you discover, What is your poverty and Let the poverty become the investor of your positive attitude, Maybe you will be the successful one.
Thanks for being with Me.
Posted Using LeoFinance Beta