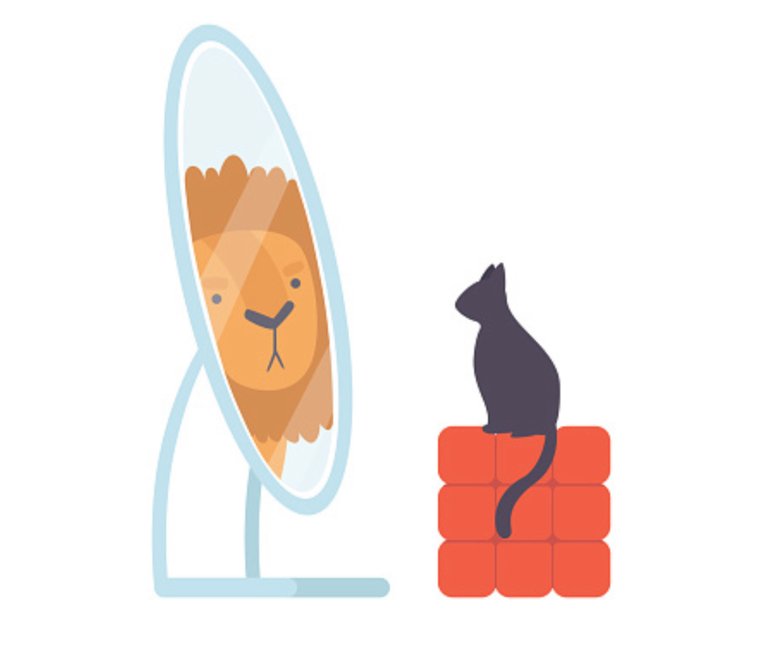 In Jazz they refer to young musicians with dreams of becoming famous, as Cats, and they joke about them becoming Lions ...
But here on Leofinance your big dreams could come true.
And as we bask in the warm sunshine of Cub Finances success over the last 36 hours after launching the new DeFi platform on Binance Smart Chain called Cub Finance...a few numbers should attract some attention...
Cub Finance is near 7 million 7.4 USD after 36 hours...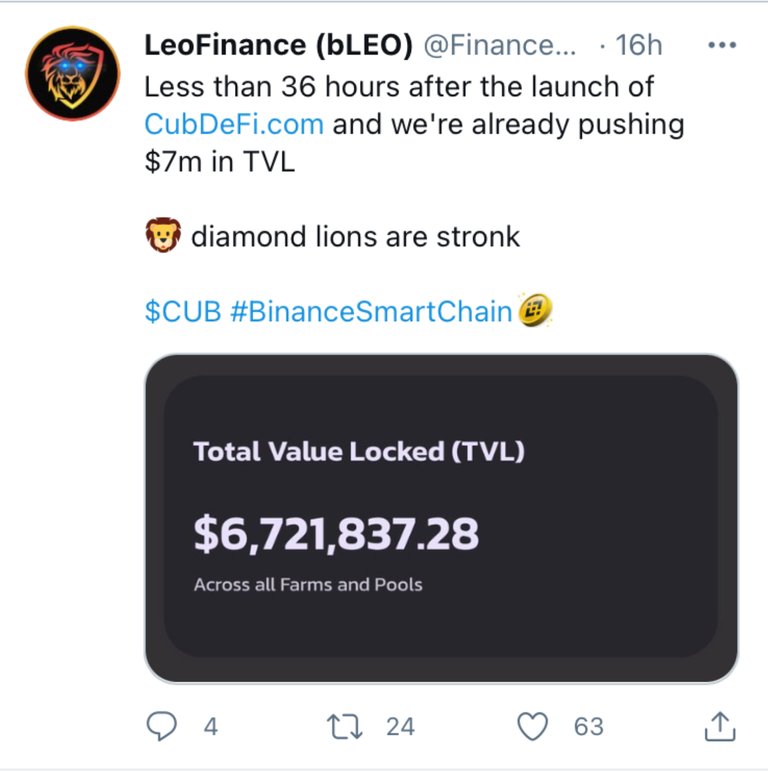 As of March 10th 1:12 PST 🦁

Cub Token 10x in 24 hours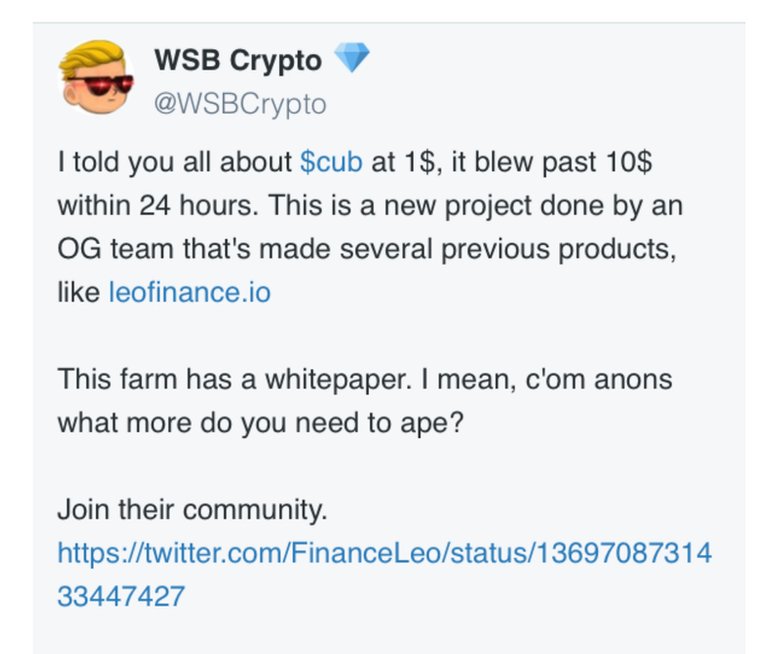 Leo, WLEO and BLEO are nearing 1$ rising from 4 cents to 40 cents, now 94 cents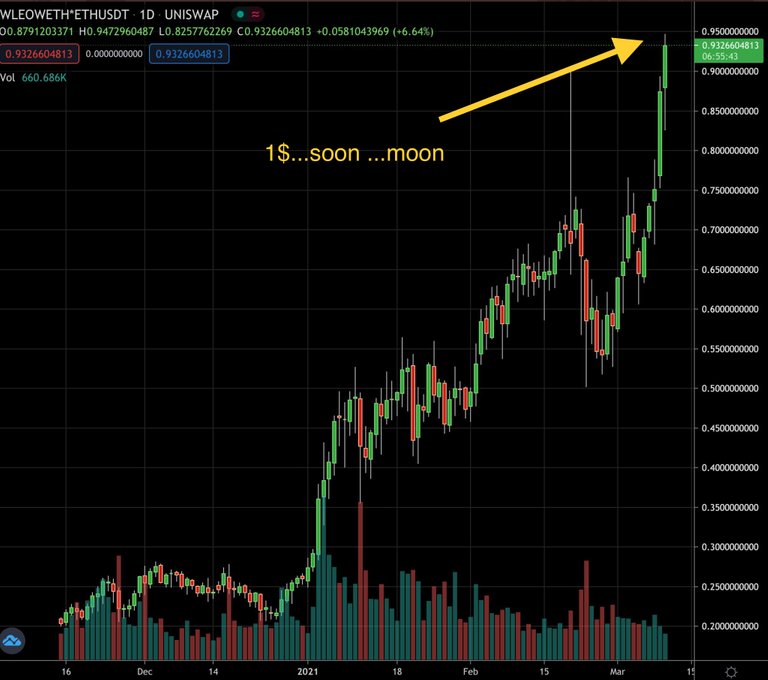 The hard work of Khal, the developers and all the Community Members who promote the community and all the members who spread the wealth, especially the whales...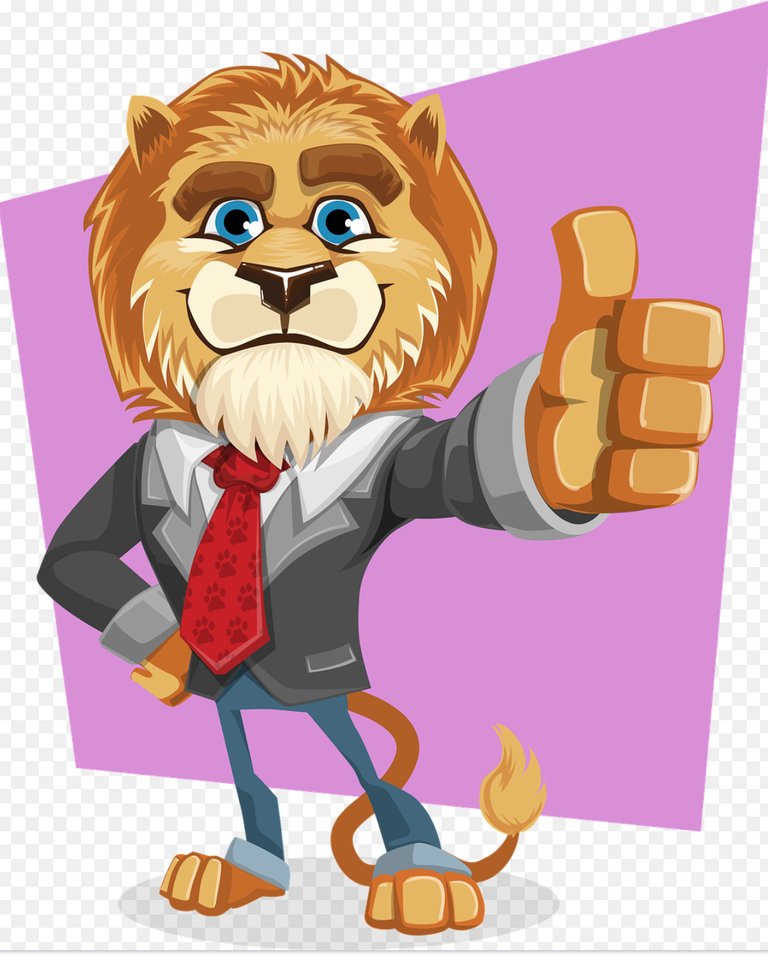 The true beauty and strength of Leofinance is that every member can look into the mirror and see their dreams....become reality! 🦁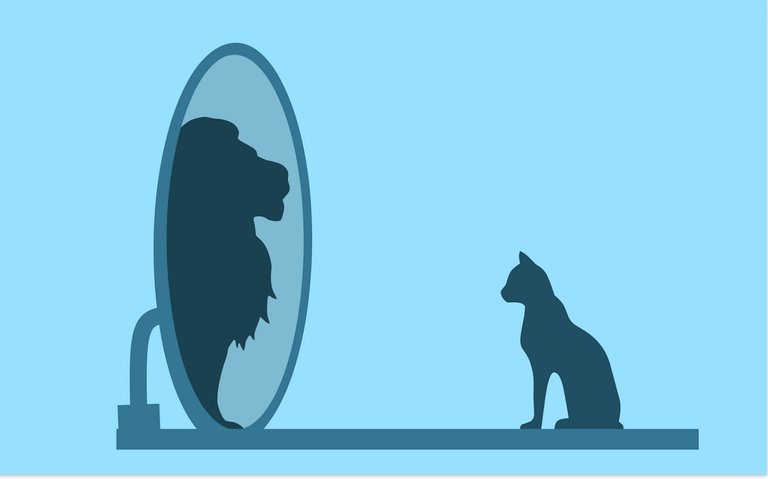 Diamond Hands Stronk. 💎 💪
.


I came for the crypto and I stayed for the Community.
.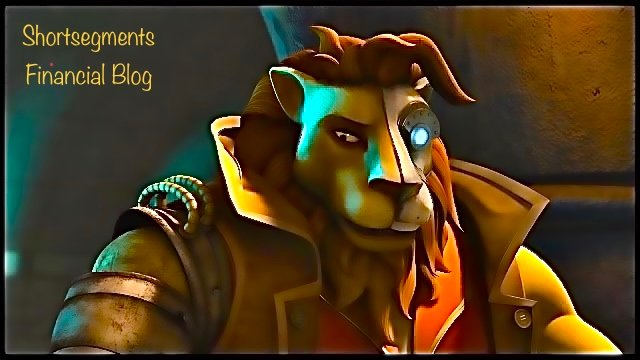 Learn more about Cub Finance:
The Leofinance Team created Great Documents with lots of Pictures!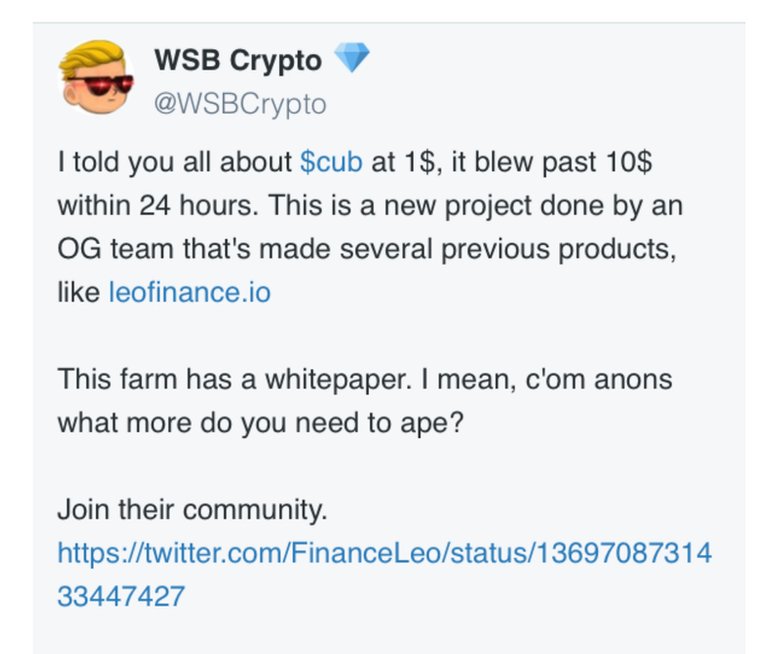 Introducing Cub Finance | LeoFinance Expands Into DeFi on the Binance Smart Chain
https://leofinance.io/@leofinance/introducing-cub-finance-or-leofinance-expands-into-defi-on-the-binance-smart-chain
New LeoFi Products, Snapshot Announcement, CUB Tokens and BEP20 LEO
https://leofinance.io/@leofinance/new-leofi-products-snapshot-announcement-cub-tokens-and-bep20-leo
Need Help Understanding Binance Smart Chain?
Binance Smart Chain: Hype or Massive Opportunity? Behind the Scenes with One of Its Earliest Adopters
https://leofinance.io/@khaleelkazi/binance-smart-chain-hype-or-massive-opportunity-behind-the-scenes-with-one-of-its-earliest-adopters
https://leofinance.io/@rmsadkri/cubfinance-my-suggestions-based-on-my-experience-on-binance-smart-chain-bsc
Posted Using LeoFinance Beta