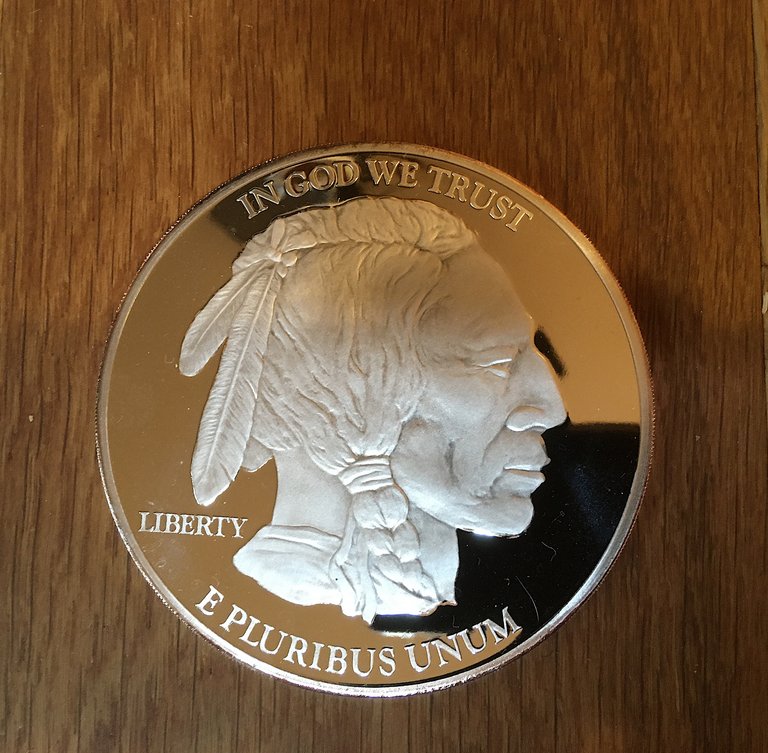 What is it about the Buffalo nickel that has captivated coin collectors?
Much of the details of the coin were subject to wear. The design was adjusted by the mint, to try to correct this with no success...
After a minting from 1913 to 1938, just twenty five years, the Buffalo nickel was replaced with the Jefferson nickel.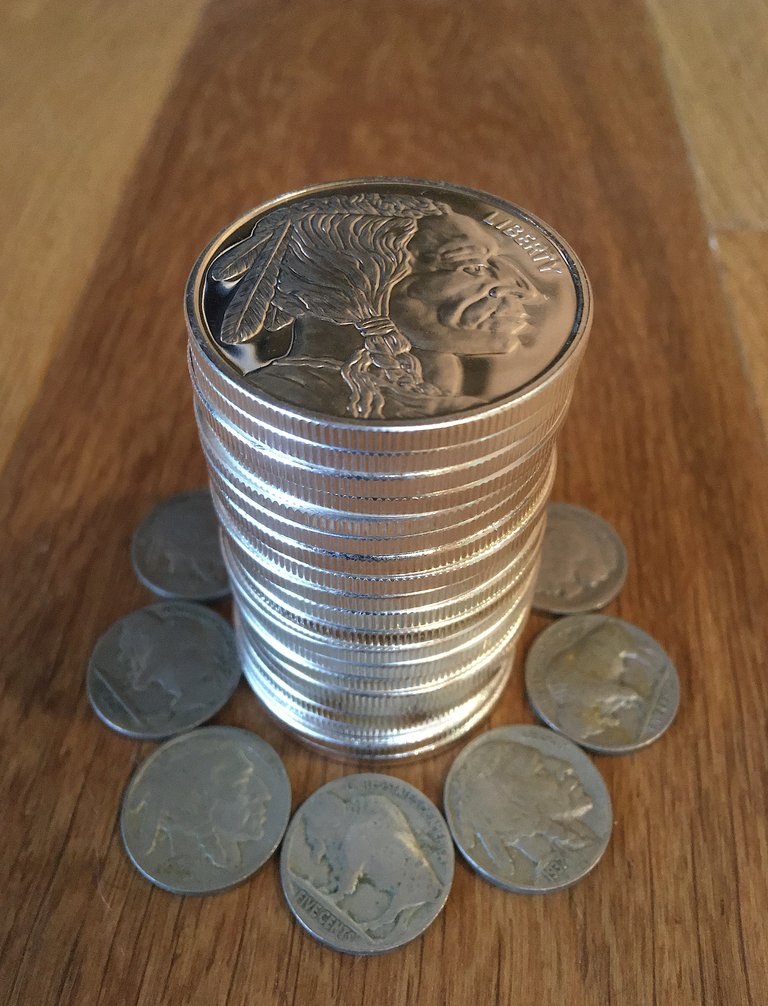 So popular is the Buffalo, that today you can find this design in Gold, from the U.S mint, and minted into silver bullion rounds from several private mints.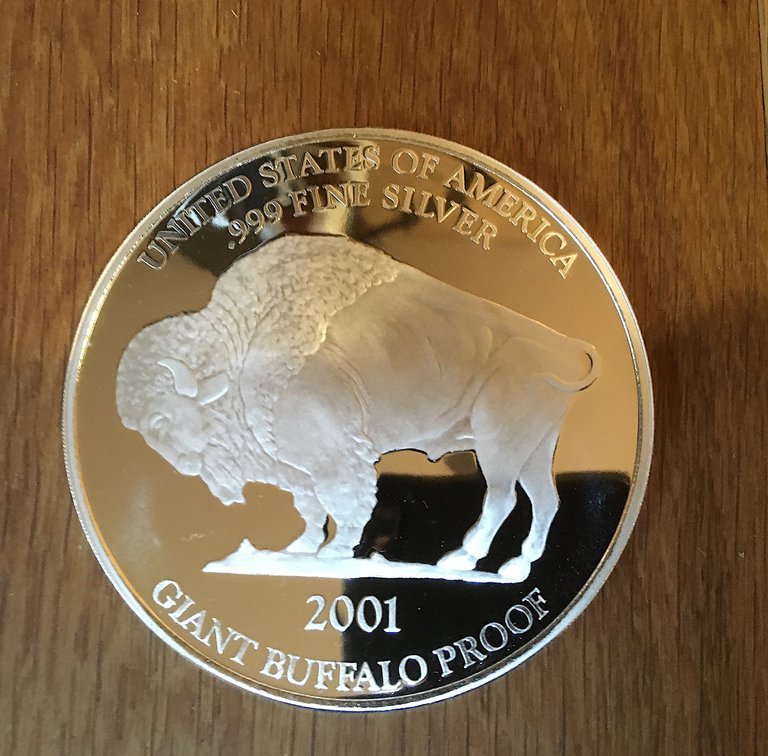 This is one of my Favorites, The Giant Silver Buffalo Proof
So let's put this beauty on the Troy scale and see what we have.....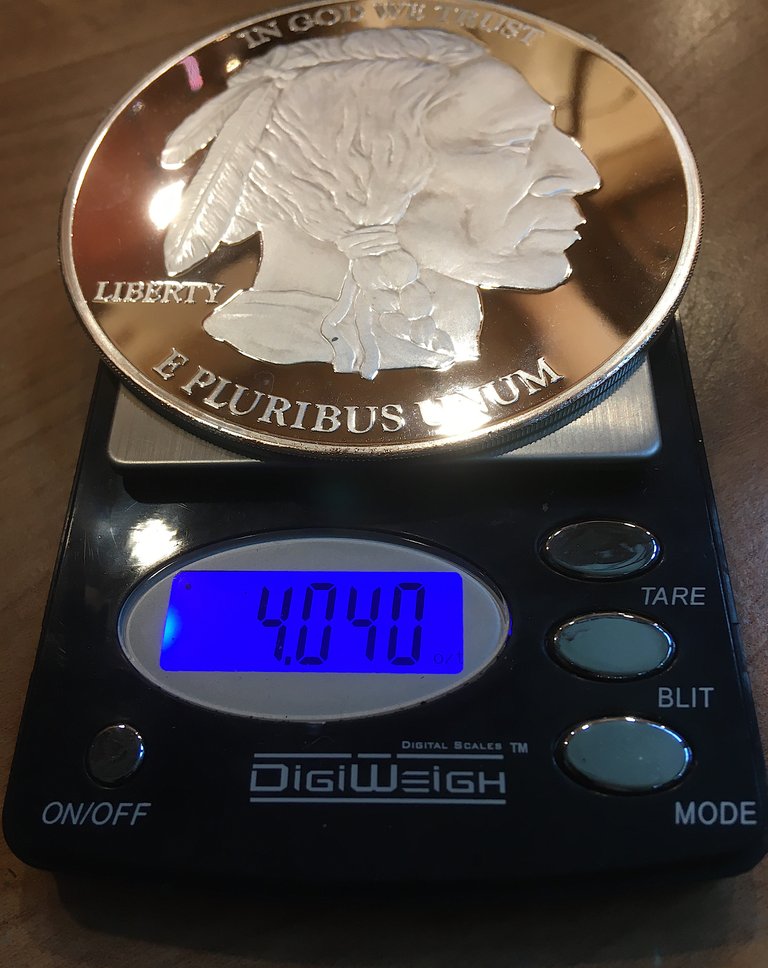 Just a touch over four Troy Ounces on the Obverse...
I really wish I could tell you what mint this came from. If any stackers have a clue, I would love to hear from you!😀
We have a winner my friend ....4.040 Troy!🤗
1 Ounce, or 4 Ounce just keep stacking my friends, silver won't be this cheap forever!!😇
Silvertop Mike😀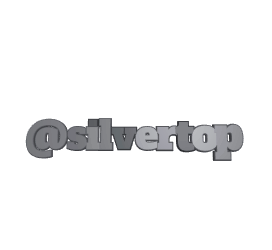 Posted Using LeoFinance Beta