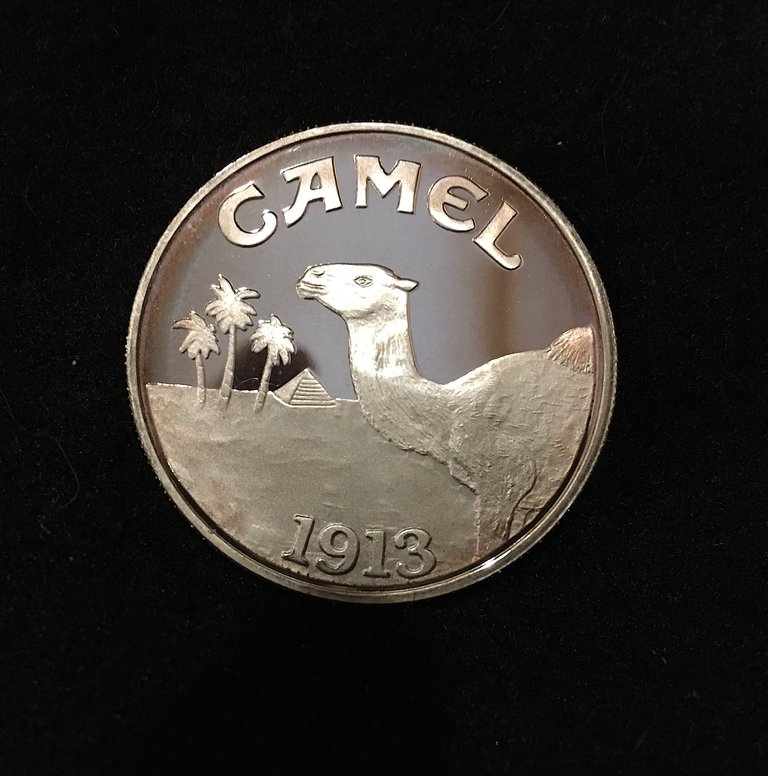 Hi guys! Silvertop never did smoke, but I picked up this Silver round commissioned by the RJ Reynolds Tobacco Company!😀
Information on this round has been tough to find other than eBay....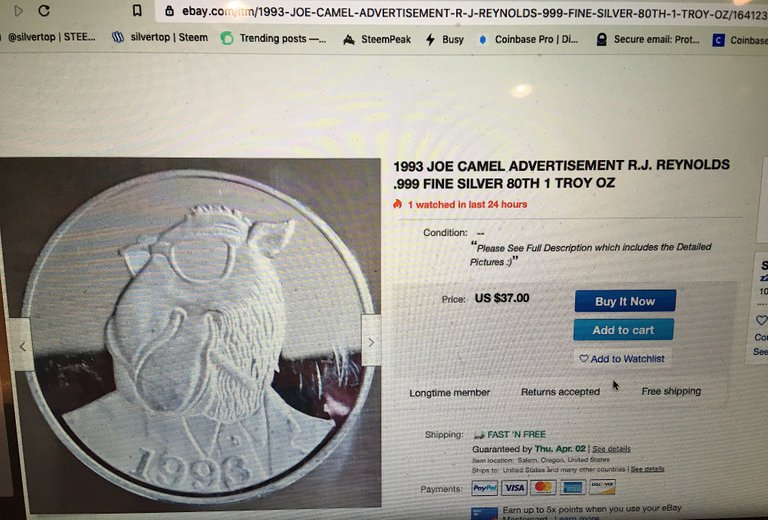 Screenshot photo Ebay all photos by Silvertop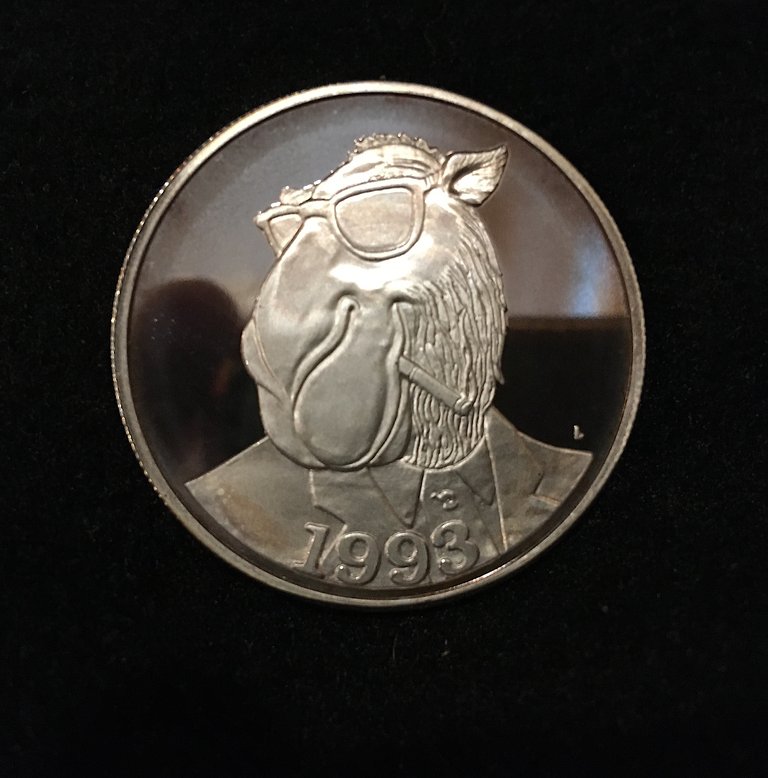 I bought this Silver round in the typical protective plastic holder, and after doing some research I came to find out that there was a certificate of authenticity that came with this Silver round, and also a red velvet pouch!!!
So where is Silvertop's red velvet pouch LOL! 🤔😇
So here is what I know....
This was the 80th Anniversary of Camel cigarettes
1913 to 1993
This round is one Ounce .999 fine Silver
This is the only Silver round in my collection that I can confirm that it is .999 fine Silver but......NO markings on the round!😳🤔
Silvertop stacks by two rules ...
One ..If you don't hold it you don't own it....
Two... If it's not marked .999 Silver I won't buy it!...
So.....Silvertop bought this when the market was low, back in 2005, and it slipped through the very stringent inspection of Silvertop.......How did that happen LOL!😇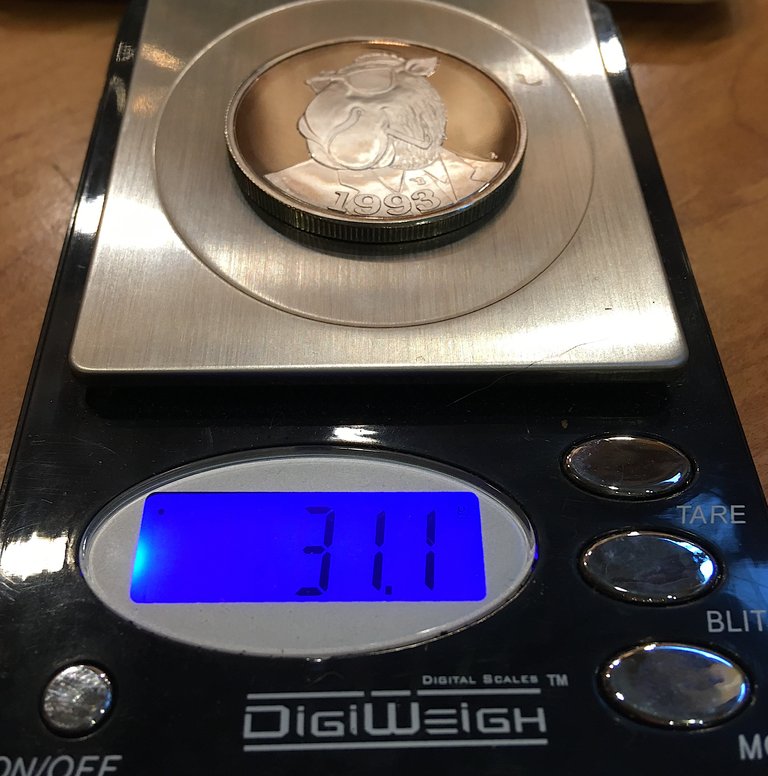 Needless to say I was very happy to find other "Joe Camel " Silver rounds for sale!!
So the scale test... I will call this spot on for the Reverse!!!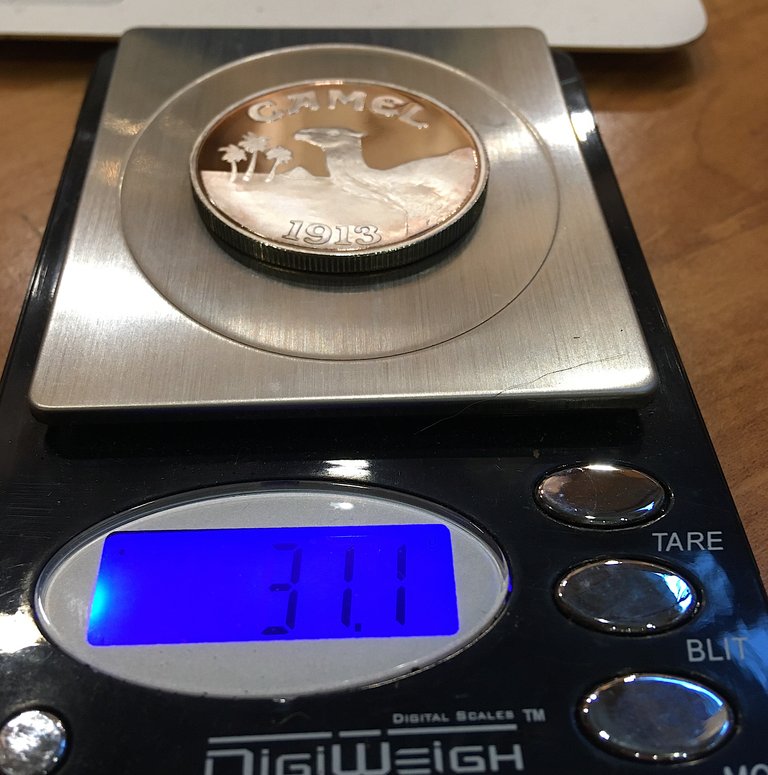 For the Obverse we have a winner too!!🤗
The RJ Reynolds Tobacco Company had their fingers in many pies, and this included this Silver round, and also the large publishing company that Silvertop worked at for 23 years! 😀
We are all so interconnected........
Stack on my friends.....
Silvertop .....Mike!!😀

---
Posted via Steemleo