I've been really busy the past week, and concentrating on personal content rather than Spinvest-leo stuff. This will just be a brief update on the weeks performance.
A Full SPEW pool update will come soon. In the meantime, suffice to say that it is performing nicely. The asset value is now nearly $9,500 and showing a gain of $2,500 over the past 2 weeks. This is not including the impending first bounty payment. Last weeks post from LeoFinance shows that our pool (our ETH address is the one starting with 0x9744 for those playing along at home) earned 1050 LEO for week 1. Week 2 will be a little less as the pool has grown and our total share has shrunk a bit. Even if we end up with 1800 LEO for the fortnight, that's around $450 at current prices - very nice.
Full SPEW report will drop once the first bounty is payed (tomorrow maybe)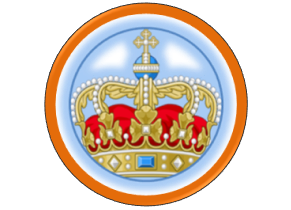 ---
A quiet week from me, with no extra content and just the basic income level. However, that basic income level is worth a lot more- mainly due to the LEO price increase. The other tribe tokens have also gained in value, however, and appear to be benefiting from a flow on from LEO growth. People may be looking to see "who's next" with LEO, and then DEC now expanding to ETH. I have heard of one other tribe actively looking to follow LEO's example, but this fund has no stake in it. Still, prices across the board are up (at least valued against the weak performance of HIVE).

Highlights:
Lower LEO token earnings ofset by continued price rise.
CTP, ARCHON, PAL and NEOXAG all increased in price as well.
Dur to timing of posting, no post payout in this weeks numbers.
Total account now worth 27200 HIVE in asset value. This is around a 6X in total value compared to just 6 weeks ago!!
---
So, to general SPI holders - sorry it was a pretty inactive week for me, but we still made 220 HIVE regardless. To SPEW fund perticipants - a full report will happen once the first bounty hits our account.
Thanks for reading, see you all soon,
JK.
Posted Using LeoFinance Beta