Sorry about the headline, I still wish I had come up with a less-gross name for our pre-pool, but SPEW has stuck. In-case you don't know, SPEW is:
Spinvest
Pooled
Eth
Wleo.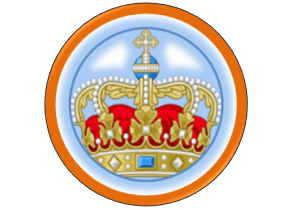 Final tally of round 1 contributions: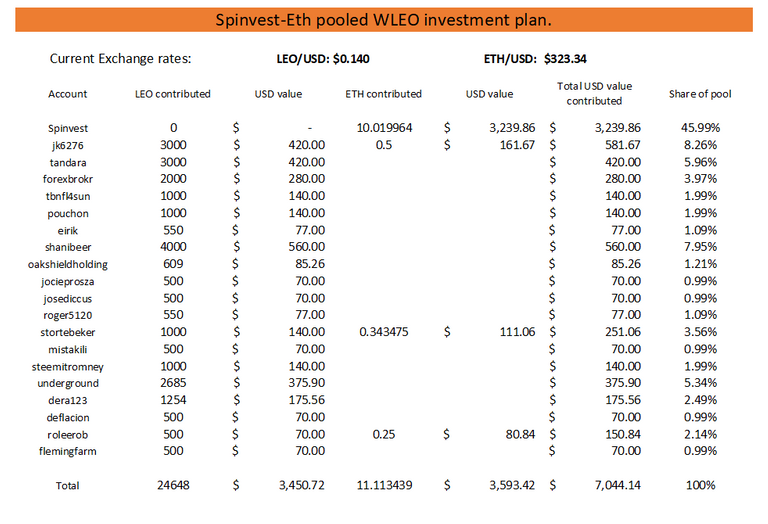 You might notice some Eth contributions from a couple accounts - these helped to ensure that we had more than enough Eth to cover all the WLEO to maximize our Liquidity Provision. I (@jk6276) added 0.5 ETH of personal funds in at the last minute, which turned out to be unnecessary - but was a buffer to make sure all gas fees had adequate coverage. The surplus ETH will stay there to be used in future as required.
We are in:
A few hours ago, I took the necessary steps to add these funds to the pool.
First step - wrap the LEO: (I forgot to take a screenshot, but transactions can be verified)


I then added WLEO to Metamask for visibility.

Next, I navigated to the "add liquidity" section, double checking that I was logged in to The Spinvest-eth address, not my personal one. (that is one mistake I was very careful to avoid)


Next I had to approve WLEO (this is required for allowing any new token to be transacted through Metamask and Uniswap)


Next I confirmed the Liquidity Add:


Finally, it is done:

---
So, what happens next?
Now, it's all set and we move to passive mode. The LEO bounty rewards will be payed to us fortnightly on Hive. When they are received, the following process will apply:
20% of the bounty received will be transferred to @spinvest-leo. This is the service fee specified in the launch posts. Initial posts quoted a 25% fee, but as the pool grew in popularity, the fee was decreased to 20%.

The remaining bounty will be split and payed proportionally to the pool contribution as outlined in the first screenshot above.

These payments are going to be manually processed by myself, within 24 hours of the receipt of the bounty payments.
---
I still want to add funds!!
If you want to increase your contribution, I will process any new funds sent each fortnight, just after the bounties have been processed. This will make tracking easier, and reduce overall transaction fees (GAS).
Existing participants can add any amount no minimum (but please don't send multiple or tiny transfers, I'm processing all this manually). OK, maybe 100 LEO minimum for existing participants. This will be processed and added to the tally (after the bonus run).

New participants can add a minimum of 500 LEO, and likewise will be added to the pool after the next bounty payout - each fortnight.

If you would like to add ETH to this pool, please contact me prior to sending so I can match the ETH transaction to you.
---
I want my money back!!
The following two options will apply to withdrawals.
Non-urgent: I will process the withdrawal and send it to you as LEO on HIVE. Non urgent will be processed once a fortnight, just after the bounty payout. This will mean Gas can be reduced/shared between people withdrawing, or maybe even eliminated all together if I can use deposited funds (no promises - expect to incur some GAS fees)

Urgent: Will be processed within 24 hours of a request. Will have full gas costs of the withdrawal deducted from the funds. Please, for your own benefit, only request this in an emergency - it will be an expensive process.
---
Useful links:
---
Any questions, hit me up in the comments
---
---
I'll keep this weeks regular @spinvest-leo update brief:

Another record week - don't really need to say much more than that.
Cheers,
JK.
Posted Using LeoFinance Beta