Hey everyone, welcome to this weeks @spinvest-leo update.
We missed reporting last week, the HIVE hard fork and downtime for Hive Engine meant the data gathering process wasn't able to happen in the usual window. Also, I took a little break from Spinvest-leo duties once the SPEW pool stuff was all finalized. Anyway, all that stuff is sorted now, and I'm ready to go again. This post will mainly be me thinking out loud about where I want to take Spinvest-leo next.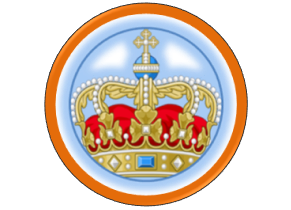 Linear curation.
The LEO tribe has shifted to a linear model for curation. Doesn't matter when we vote, curation will return the same. I don't think I'll change much about how we vote - with the current automated system in place. Auto-voting is not ideal, but I don't have the time to go full manual, so auto it is. At least now we know that we are not stealing curation rewards from the manual curators, so we don't have to feel bad any more about doing less work for better rewards. That never really sat well with me, so at least now I feel better about things.
I do need to revisit the auto-voter list and update it some, and will work on that as priority over the coming week.

Post timing.
A quick little admin note, I will change to posting on Friday morning, Australian time. Numbers will be finalized Thursday, and posted Friday. Mainly this will smooth out any weirdness of picking up extra post payouts one week, and none in the other. Doesn't change anything really, just makes sense in my head.

Diversifying.
@spinvest sent over 3000 LEO as the left over from the SPEW pool profits we made (somehow), which I have staked. This account now holds over 17,000 staked LEO, which is a pretty good amount. What I am planning to do, moving forward, is to start diversifying off platform. Spinvest holds plenty of HIVE, and between the various accounts plenty of tribe tokens. Shifting some of the profits we make off platform makes sense as an investment.
So what I am going to do is once a week, use the LeoFinance "convert LEO into ETH" function and start building up an ETH holding in this account. I'll keep this separate from Spinvests main ETH holding, and the plan for this will be to steadily add it to a Liquidity Pool, most like on Balancer. I have been personally building up LP holdings, and gained some experience there, which I'd like to use for Spinvests benefit. This will be a slow process, with only a small amount of funds each week available.
I hope to produce a second post each week where I will show this side of things and what I'm putting that money into, and watch those assets build up over time.

SPEW 2.0?
In a word - no. The SPEW pool was a great experience, and we had a lucky outcome in the end. But I don't have the time or energy to set up a new one if WLEO v2 happens, or for other projects. If I had the skills to automate things, maybe, but I just want to build up @spinvest-leo's assets over time as my main contribution to Spinvest.

Numbers.
Ok, thats enough blah, blah blah, here are the numbers. This is 2 week figures, and a lot of weirdness has happened over the last two weeks to make these confusing and almost meaningless. They are mainly a starting point for the new week.

As I said, these don't mean much, the LEO income was boosted by a one of gain from the SPEW setup.

Help?
If anyone would be interested in producing a weekly post from this account, it would be most helpful. Possibly a post with some charting of LEO and the other tribe tokens we are in, or an author spotlight, with a detailed look at some of LEO's top authors each week. Something decent quality would be required, with a "once-a-week" expectation. Active contributors to Spinvest receive a higher dividend, so a couple hours a week to produce a decent post could lead to a nice reward depending on your SPI holding level.
Thanks for reading, feel free to share any thoughts on anything above, comments concerns etc are always welcome.
Cheers,
Posted Using LeoFinance Beta