Records tumbling for @spinvest-leo earnings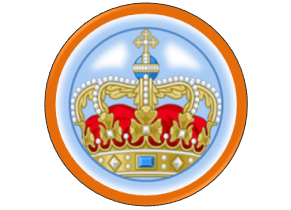 This week sees an All time high income valued in HIVE for the Spinvest-Leo account. Last week was a good week but this week makes last week look sad in comparison. This record comes on the back of stronger post payouts thanks to the WLEO pool initiative, and the rise in the LEO token price. The numbers are quite lovely to read this week, so here they are:

Highlights:
Leo increased in value another 50% over the last week.

Asset value of the account is over approaching 12,000 HIVE - triple where it was a couple of weeks ago.

Even PAL went up this week - but our holding there is so small it has had a negligable impact on the weeks results.

Stronger post - payouts, stronger LEO value, and starting to notice increased curation earnings as this account has not unstaked any LEO. We will continue to benefit here as the whales of LEO unstake to get amongst the WLEO action
Adding ARCHON to the fund.
Over the last few weeks, I have been watching the ARCHON token more closely. It is another tribe, set up by the "UpFundMe" team from steem days. Rather than just migrating the tribe over from STEEM, this team took a different approach, and started again with a new tribe, set up with new tokenomics based on the experience gained.
Here is their price chart, taken from LeoDEX, over the last 2 months - see for yourself why I have chosen to add it in to the fund.

I've just bought some tokens with some liquid funds from earnings, and will possibly add small amounts more over the coming weeks. I'd like to boost this accounts CTP and ARCHON holdings over time, to diversify the income and support more content creators over time.
---
The Pool is growing:
Don't forget you have until Monday to add your LEO into the Spinvest run pool adding funds to the WLEO pool. Check our recent posts for more info. Here is the up to date list of contributors and pool share: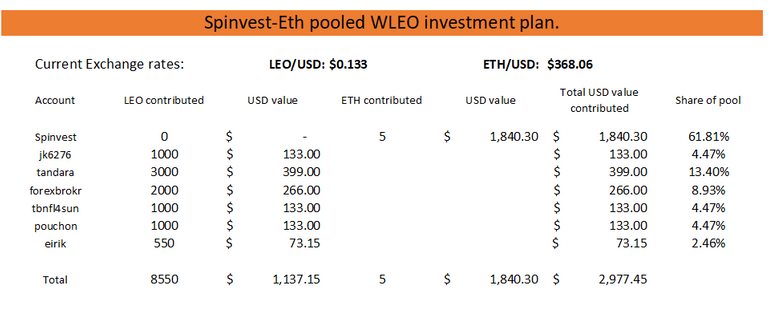 ---
Whew, what a week it has been - one more reminder:
BROVEST
Get your tickets, only a few days left. 1 HBD each, send to @brovest - Over $1,000 worth of prizes, including some LEO prizes that have gained in value massively since being announced. Don't miss out.
---
Thanks everyone, enjoy the next few days - they are going to be HUUUUUGGGEEEEE!!!!!!
Posted Using LeoFinance Beta