Hello everyone, what a crazy few days it has been for HIVE. From last week it's been slowly increasing and then yesterday, BOOM! 50% jump in 1 day. the SPI fund went up by just over $20k in the space of under 24 hours to reach just over $150k in total for the first time. That's hope we revisit this market cap again soon.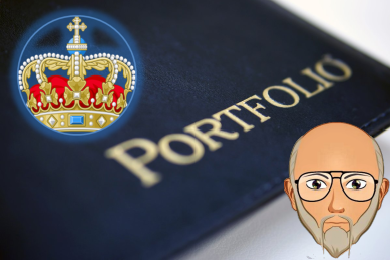 For these that know about SPI tokens, they will know we hold a decent whack of our fund in BTC to the tune of about 1.07 BTC and 0.11 wBTC. That makes it SPI's biggest single holdings. HIVE could dethrone it if the price keeps going up but I think we are in for a HIVE dip before another HIVE run.
This makes me think about my personal crypto and how is it allocated and then how that is allocated against the rest of my investments. Looking right now at crypto, I see 62% is BTC, 27% in HIVE/LEO and 11% in a mix of other tokens. Not very diverse but it does not need to diverse for me.
There are different sorts of diverse investing. 1/If you are much older, it will mean stocks/bonds/saving account/gold and BTC. 2/ For younger people, diverse will mean ETH, HIVE, SUSHI, DOT and UNI. 3/ For total sick HIVer's of all ages, diverse will mean HIVE, LEO and all the HE tokens going.
I believe that anyone that puts the grind in and offers something to the community, can work their way up from HIVE sicko to an old investor in less than 10 years and have a nice spread out portfolio while bringing in decent HIVE passive income. You might be thinking why it is important to spread outside of HIVE are outside of crypto? Using the 1,2,3 samples from above and saying you diversify with 10 investments.
1/ Cherry-pick the best 2 assets from different investment classes. Has lots of liquidity. Markets are less volatile.
2/ Pick the best 10 cryptos. Has decent liquidity depending on the token. Markets are volatile
3/ Pick the best 10 HIVE and HE tokens HIVE has good liquidity, LEO is ok for few hundred $ every day and the rest try to cash over $50 without crashing the price. Markets are very volatile
Which one sounds most diverse if you had to pick one?
There's nothing wrong with any one of those, depends on your tolerance to risk. I would say as we move up, we have more to protect making safer options like gold are index stocks more appealing. If you have a net worth of $500, you can justify going all-in on a scam token that pays 10% per day (not financial advice). If it lasts 20 days, you double your net worth. If you lose, whatever, you get back to $500 easy from zero. If you had a net worth of $100k+ you might invest differently because if you lose it, it's not so easy to get back to that $100k.
What does your portfolio look like?
Not interested in the amounts, more the percentages are ballpark figures. I think it'll be interesting to see what tokens others hold, if they have stocks, metals, private pensions, etc. Im guessing a few people will be 90%+ all crypto in HIVE/HE tokens and there will be some at the other end of the scale where HIVE might translate to -10% of their total holding.
So where are all your riches being held? Who's been hiding the gems?
Wrote by SSUK
Posted Using LeoFinance Beta