Hello SPIer's, today we're going to look at something I have been thinking about for a few months. I've been thinking about loans, I see how borrowing at 5% while earning 10% on that money could be very profitable when the sums are big enough. SPinvest is not there yet and this is me planning ahead of time so we're not like deers in headlights for when the time does come. In particular, we'll be focusing on crypto loans and buying a house as a mortgage is normally the biggest loan someone will take in their lifetimes. Other loans people take could be for a new car, home upgrades are a million other things. Will our future be one where loans are over collateralized with no need for any of your details other than a BTC address to be shared? I sure do hope so as this model kills debt and kills the banker's bottom line.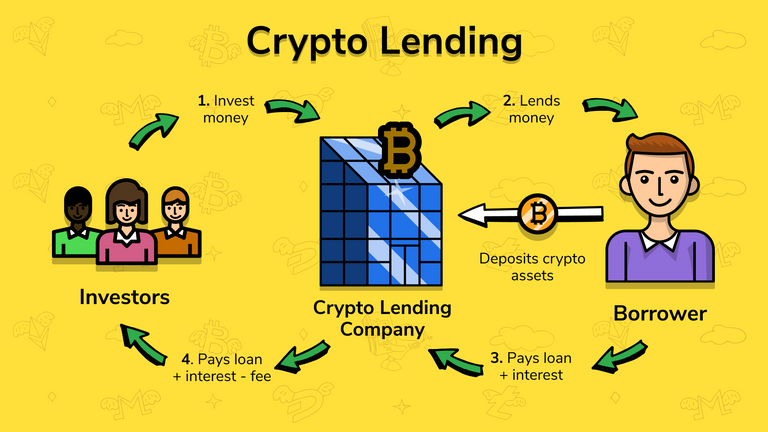 Real-world loans
In the real world to buy a house, most of the time you will need to get some form of finance and your job earnings, credit score and a few other things will dictate whether you get that finance are not. This requires you to give all your personal details, photo ID's, bank statements and something to prove your address. If the computer says no, you can go try at another bank and give them all your details as well.
When the bank says yes, you agree to pay them a 15-25% deposit of the value of the property and agree to pay them a certain amount every month. When you don't pay, you lose your home, deposit and your credit score gets wrecked. This is an under-collateralized loan.
If you pay your mortgage for 20 years and get the deeds, your house might be worth $200,000 at a 3-5% per year growth rate. Sounds good? but the first few years of mortgage payments mainly interest and you end up paying back double or more the amount borrowed. eg, You buy a house for $100,000 and put down $20,000. After 20 years of paying back an $80,000 mortgage, you might have paid back $160,000 or more. You've paid a total of $180,000 for a $200,000 house assuming you spent no extra funds on maintenance for 20 years. Doesn't sound so good now but that the way buying a house has been for decades.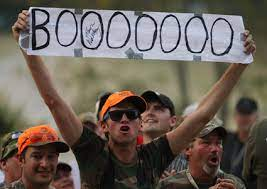 Crypto loans
There are both centralized and decentralized crypto lending platforms. Cefi will require KYC and Defi will not in most cases but both work in the same manner. The great thing about crypto loans is they require minimal information, don't affect your credit score and are a great way to release crypto gains without having to sell your crypto. Let that last one sink in cause that's an important one for building wealth.
To get a crypto loan, you need to provide collateral. For this example, we'll use BTC and we'll say the loan to value rate is 50%. This rate is how much you can borrow. You have 4 BTC worth $200,000, you can borrow up to $100,000. This is an over collateralized loan meaning you cant default. In general, the way they work is, if BTC was to drop to $25,000 the loan company will automatically sell your 4 BTC to get back their $100,000. If BTC were to drop to this amount, the loan company would send you reminders as the price drops to top up more BTC if you wanted to not lose your 4 BTC.
If buying a house, and needing $100,000 you use your 4 BTC as collateral. You get $100,000 wired your bank account, you print out your loan contract to show your solicitor as proof of where you get the funds from and off you go house shopping. I don't know how things work in other countries but in the UK, I don't think we don't pay tax on loans we take but I've not researched it so much to be honest. I do know that if you sell 4 BTC and cash it out $200,000 to the bank, you'll be paying roughly 20% tax on that as capital gains which results in $160,000 and no BTC.
If you take the $100,000 loan lock up your 4 BTC, you need to make interest payments every month, these vary from 0%-8% depending on the platform, the token used as collateral and whether it's a special deal are not. At 4%, the monthly interest repayment would be $330. You buy your house with $100,000 cash and get the deeds right away. Now 2 things are gonna happen.
1/ The price of BTC tanks 50%, you lose your BTC and keep your house. Your credit score is not affected. You lose get your house worth $100,000 but could have had an extra $60,000 if you hold sold your BTC instead of taking a loan against it. This is the worst case which is not even that bad as you still own the deeds to the house.
2/ The price of BTC continues to rise and after some time, or even years when BTC is worth $200,000 per token. You sell half a BTC to pay off your $100,000 loan and free up your remaining 3.5 BTC now worth $700,000. Oh, and you keep your house and your credit score is not affected.
(3/ You don't pay your monthly interest payment, they add it to your loan total. On some sites, it'll work like this but not all.)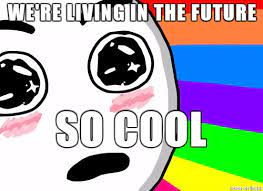 We can see that crypto loans are much better as they seem to offer a way to eat your cake while keeping it. The problem is getting those 4 BTC to start with but as the price increases, you'll need less and this when we might see a generational shift in how people amass wealth.
Think of a 19-year old that got into BTC 3 years ago and bought only $30 of BTC per week and saved up half a BTC. They could now go and take out a loan for $5,000 to buy their first car and lock up 0.2 BTC. They could pay back $50 per week for the next 2 years to clear the loan and get back their BTC. If at any point BTC moons to $200,000, the 19-year-old can sell 0.05 BTC to release their 0.2 BTC back and now they would have a car that's paid for and BTC worth $100,000. You can see how this escalates as the price of BTC increases to $500,000 or $1,000,000+ as this 19-year-old becomes 29 in 10 years are 39 in 20 years. We have seen above how you can buy a house using a crypto loan.
What if that 19 year was able to fund his whole life with that 0.5 BTC? It's a crazy thought but not that crazy when you think it properly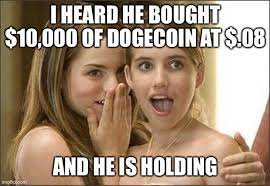 Either way, this all depends on crypto thriving and these sorts of loans becoming more popular. What if I could have used my Google shares as collateral 16 years ago to buy my first house instead of having to sell them to buy it instead, what would my net worth be now? Pretty sure Google has outperformed the 50-60% price increase on that property since then.
Anyways, that's the sort of things I have been thinking about but not just houses. Loans for other things like buying more BTC are starting a business. When the market bottoms out and there is the least risk of BTC dropping 50% and you hold 4 BTC, you take out a max loan and use the 50% loan money to buy 2 more BTC and wait for the market to correct are just HODL till the next bullrun. Risky as fook but these are sorts of things I like to think about plus the no paying tax on loans is a doozy (if that the way it works).
Thanks for taking the time to read today's post, it's been a fun one to write. I hope you enjoyed and learned something about crypto loans and how they can be used.


Hmm, ..........
....
...
..
.
Not much to say,
Just thought this meme was funny.
Posted Using LeoFinance Beta